The Science Behind Our Dog Harnesses: Why Vets Recommend Us!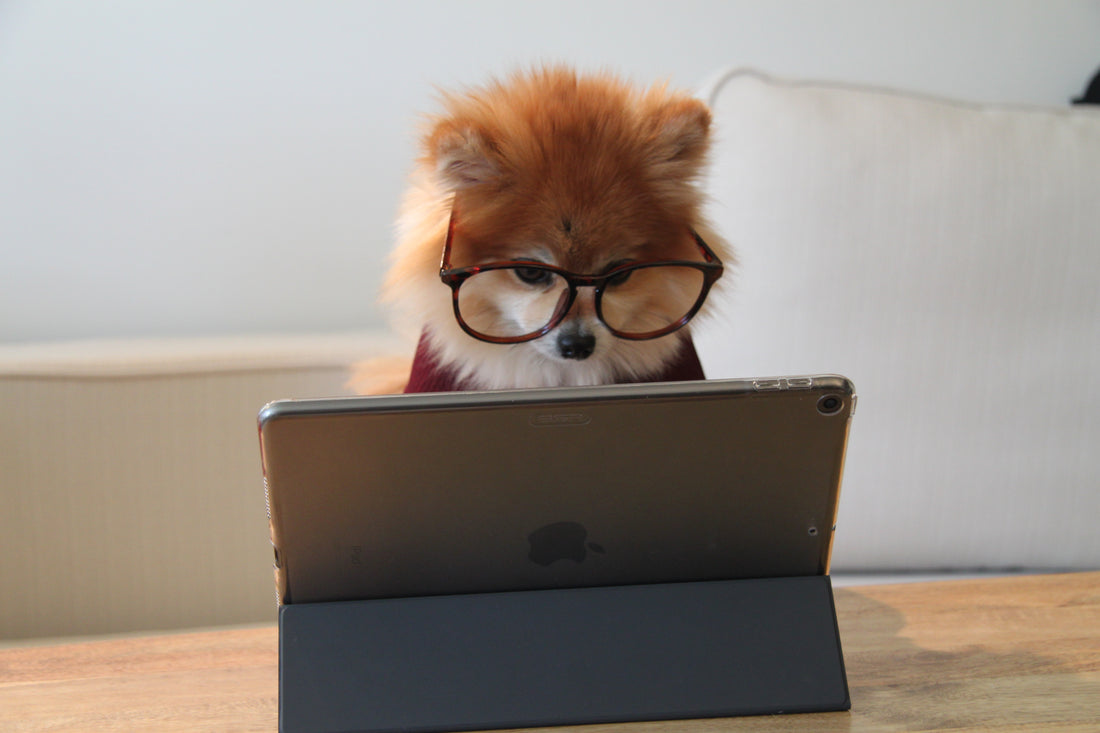 The Joyride harness isn't just a stylish, sleek walking accessory that any dog would be proud to wear– it's also incredibly comfortable and scientifically designed for your dog's health and safety! It's true. Every aspect of the design and construction of our harnesses is there to keep your dog safe. 

Our attention to detail is why vets recommend our harness for dogs of all shapes and sizes. But what is it exactly that makes our harness stand out? Let's break it down, piece by piece, so you can see exactly how we're keeping your furry pal safe.
Reflective Material
All of our harnesses have a full wrap-around strip of reflective material. This means that your dog is easy to spot at night, making your sunset walks safer than ever before. 
No Pull Design
When dogs pull on the leash, it can lead to dangerous situations– it poses a risk to both of you! It can strain you dog's neck, throat, and trachea. It can lead to other injuries.
If you have a strong dog pulling, it can be harder to control them. Think about walking near traffic or other aggressive dogs. Thing can go bad easily.
Also, constant pulling can damage or weaken the leash, collar, or harness. That could mean your dog escaping– So what's the answer?
A harness with attachment points located on the back or even to the side of the dog, like the Joyride Harness.
EZ Grip Handle
Why would you want a handle on a dog harness? Lots of reasons! First off, it's great for long-bodied dogs or dogs with short legs who might need help getting up or down. Just check out what our dachshund-loving customers have to say about the Joyride! 

But it's not just dogs of a certain shape or size who can benefit from a harness with a handle. A handle makes it easy for you to get your dog out of some serious situations, such as: 
Pulling your dog away from another dog that's showing them aggression

Keeping your dog from falling into a body of water

Lifting your dog to safety
And for senior pets in particular, a harness handle can make their lives easier. As your dog gets older and it gets harder to walk and roam, they might struggle getting up on furniture or into the car. You can use the handle on the Joyride Harness to give them guidance and assistance, lifting them where they need to go.
Roomy Neck Strap

Our harness features two straps: one that wraps around the chest behind your dog's armpits, and one that wraps around the base of your dog's neck. Unlike a collar, where all of the pressure is on the neck, the Joyride harness distributes pressure evenly over the whole body.
This means that your dog's sensitive spots don't get any extra pressure, and you can rest easy knowing that you're not going to hurt their neck or spine– even if they pull.
Easy-On, Easy Off
A harness that's hard to put on or get off can make your dog anxious. To avoid that, choose a harness with a simple, secure buckle system. To keep things relaxed for your pet, we designed the Joyride with ease of wear in mind. Once you've adjusted the velcro neck strap, putting on the harness requires just one buckle. That's all!
As you can see, every element of the Joyride Harness was designed to keep your pet safe. It's no wonder that vets love it just as much as dogs do!
But don't take our word for it– check out what our happy customers and their pleased pups have to say here.
Don't forget to visit us on Instagram @joyrideharness to see the Joyride Harness in action! 
Share this post