The Last Dog Harness You'll Ever Have To Buy, Guaranteed
About The Joyride Harness Guarantee
The Joyride Harness family stands by the products tested and created to improve the quality of walks and the walking relationship between dog parent and fur baby. In the development of the harness, we carefully considered the following:
What would I want from a product when it comes to walking my dog?
Is the harness lightweight?
Is the harness easy to use?
Is the harness made with breathable mesh for those hot, sunny days?
Is the harness machine wash safe?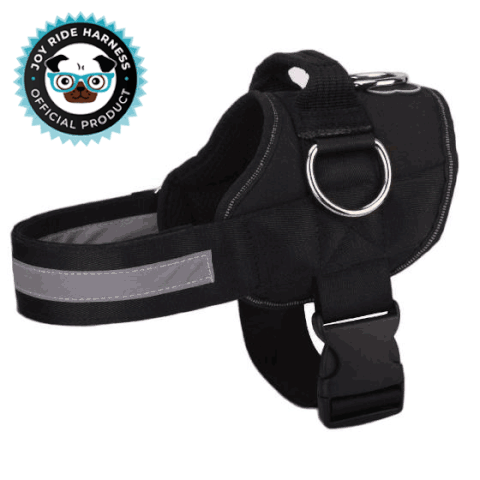 Those questions helped us produce the Joyride Harness - The Last Dog Harness You'll Ever Have To Buy, Guaranteed.
When we say The Last Dog Harness You'll Ever Have To Buy, we're saying that once you use the Joyride Harness, you'll never want for a different harness again. Our best interests are for the customer and their fur baby, so with our guarantee, your purchase is covered for 365 days from the time of delivery in the case:
Your harness is defective.
Your harness breaks within the 365 days and is unusable.
Our guarantee does not cover the following:
Lost/misplaced/forgotten
No longer fits due to growth of fur baby
Intentional damage
Damage caused by excessive chewing, alterations, or modifications
Damage caused by human error
Claim Your 1-Year Limited Joyride Harness Warranty
Be sure to register your item [here] to confirm the standard 365 day warranty.
Joyride Harness reserves the right to cap the amount of replacements in the case abuse of guarantee is observed. Please keep your item(s) until you have received confirmation that your request has been approved. Item must be present for replacement. Should your harness - within the guidelines of our guarantees - need to be replaced, please contact us using this form CLICK HERE
If you're looking for more information on returns and refunds, please visit our "FAQ" or get started on a return/exchange request Here