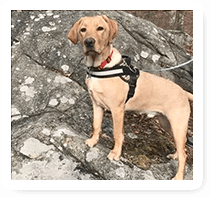 Making life much easier for everyone!
ANGIE W.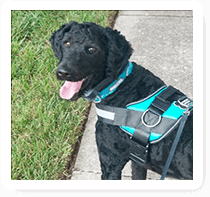 Best Harness Ever!
DANA D.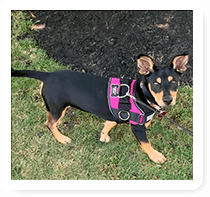 No more wrestling with our puppy!
BRIAN B.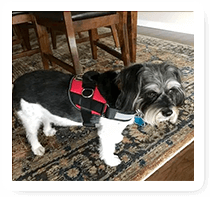 My girl LOVES this harness!
ASHLEY C.
The Dog Safety Seat Belt is designed to protect your precious cargo while traveling. Keep your fur-baby safely contained in the back seat and away from your car's center console while you drive. We know that high value should not be a compromise to your dog's safety, which is why we offer our discount dog seat belt. 
The best use for these dog safety seat belts is for use with a dog harness ONLY. Do not attach this tether to a collar as it may become a choking hazard and can be fatal in the event of an accident. 
Both small dogs and large dogs alike can use this discount dog seat belt with an appropriate harness. 
Dog Safety Seat Belt Main Features:
High-quality nylon fabric ensures your dog's safety while traveling

Solid zinc alloy swivel snap and metal buckles guarantee extra durability for small and large dogs

Hassle-free seat belt clip is designed to latch into your car with ease

Adjustable length gives your dog the freedom to sit, stand, or lie down comfortably