Pug Life Harness Review by Parker Pet Page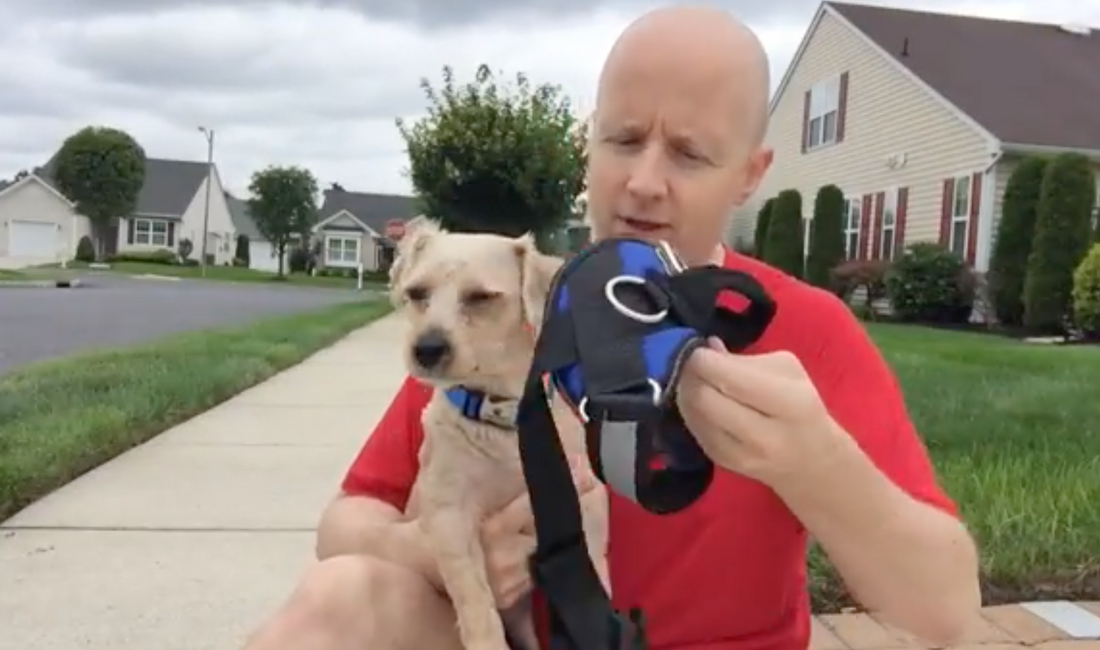 It's always a joy to see the doggos in action wearing their harnesses. On top of that, we love hearing from their humans how the harnesses improve their walks or runs. Take Karl and Riley for example. This YouTube reviewer gave the Pug Life Harness a go for his dog Riley. Starting with a detailed examination of the make of the harness, Karl and Riley then go for a run and report back on their findings. Watch or check out the transcription below!
Transcription:
Hi, everyone. Karl and Riley here. Today, we're doing a product review. The Pug Life Harness. It's advertised as the last harness you'll ever buy. So, my first observations after opening up the packaging is that this is made from very high quality, durable material. Alright. So let's try it on for size.
Very easy to put on. Just put your little noggin' through there and then we fasten it underneath. And voila. We're in business.
So, the key objective with this product is to make sure that your dog isn't pulling you one way or another. Especially good for high energy dogs and for puppies.
If you take a look at the product here, you see that there are three different hooks. One directly on the top and one on either side.
I've chosen to hook it right here on the center which would be the top of Riley's back.
Okay, now that it's on and that it's snug and fit, let's give it a try.
*Happy Walk Commences*
K, Riley and I are back from our run and I'm happy to report that the Pug Life Harness delivers on its promise. It's highly effective. I'm very, very pleased. And I noticed it's even effective at controlling Riley whenever he wants to show his enthusiasm when he sees other dogs or people too. Really curbs him and keeps him in line.
There's a dramatic difference in our walk and our run. He doesn't pull as much anymore. So Riley and I give it two paws up.
*To Riley* You tired after the run?
And when you go to their website, you may even get a discount like we did.
Thanks for watching. Take care and we'll see ya next time.
*Smooches Riley*
Share this post