How Do Dog Harnesses Prevent Pulling? | Details & Testimonials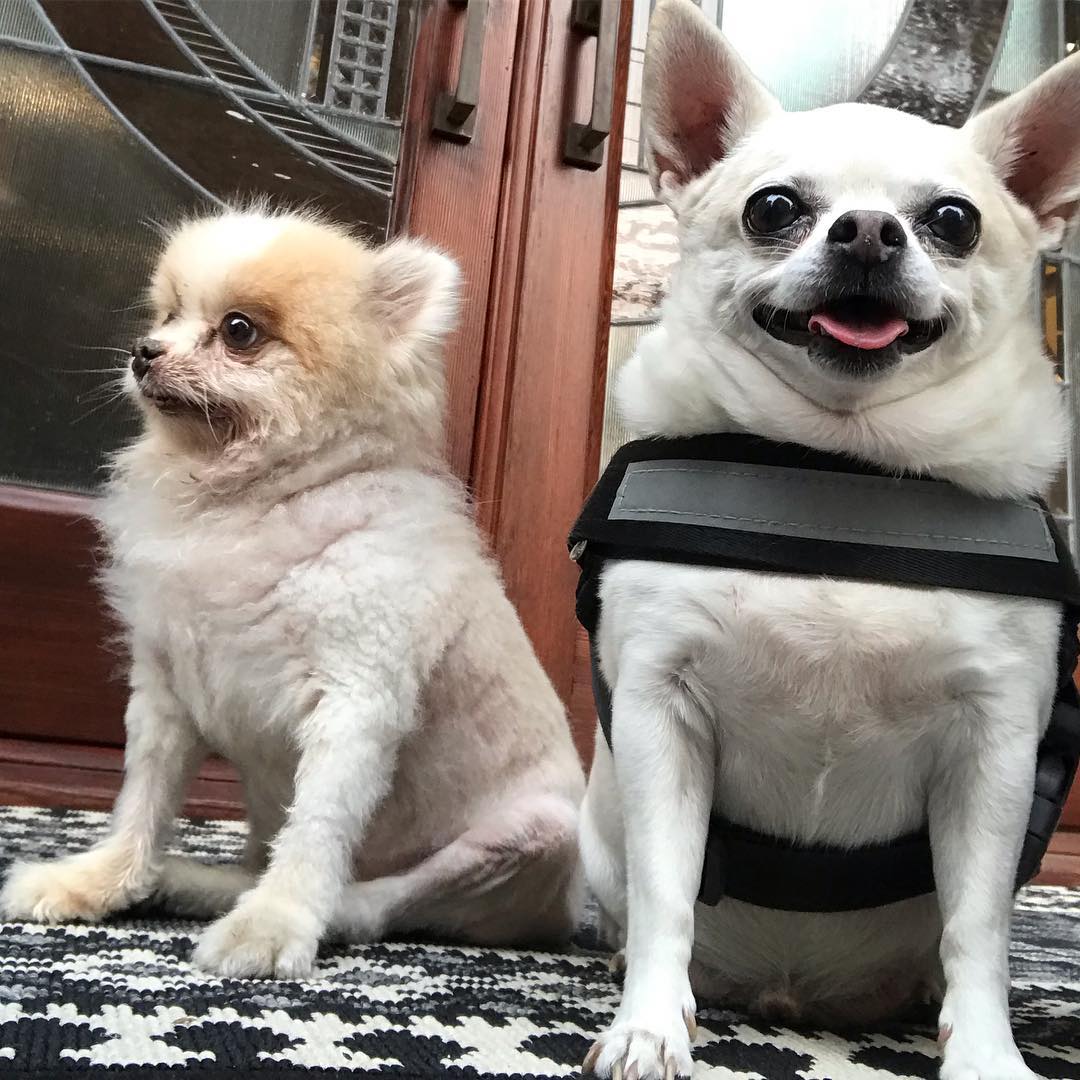 For those new to Joyride Harness, the first question you'll probably ask yourself and the Joyride Harness team is how does the All-In-One No Pull Joyride Harness prevent pulling exactly? Some dog owners are concerned about the effectiveness of the harness with the following factors in the mix:
Size of the dog

How long the dog has been pulling
For starters, if your dog has been pulling for a long period of time, the No Pull Harness is great for training and working against that. The original harness design only had a ring on one side, but our newest and greatest design features three rings. This allows flexibility for owners and walkers with furry companions that have the tendency to heel on a preferred size. Top that with our no-slip technology, you've got the makings of a beautiful walk ahead!
To add more security to the fit and make of the No Pull Harnesses, we've rounded up customer reviews that share their "No Pull" experience after giving our harnesses a try.
5. Decy R. | Rating: ⭐⭐⭐⭐⭐/5
"This harness is wonderful. It is difficult to find a harness that fits our 3 year Newfoundland. This harness fit perfect with room to grow. It has been a tremendous help in reducing his tendency to pull when walking. I love the handle on the back when I need to get a better hold on him. Thank you for thinking of the extra large dogs when making this product. I also love that it blends in with his coat."
4. Elizabeth H. | Rating: ⭐⭐⭐⭐⭐/5
"We have tried other no pull harnesses but they rub or hurt our dog. This harness does not rub her uncomfortably at all, and she can run freely. But when on leash she is very responsive and pulls far less. Thank you!"
3. Michael C. | Rating: ⭐⭐⭐⭐⭐/5
"I can't say enough about how much we love our Pug Harness! Our 50 pound, six-month old English Retriever loves his harness and gets so excited when we bring it out to put on him. We've been able to teach him to properly walk without pulling and the top handle is a must for ease in loading/unloading. We also send kudos to the Pug Harness staff who provided Excellent customer service addressing a warranty issue we had with our first harness. They quickly assessed the issue and provided a replacement harness without any delay or hoops! You guys are the greatest - matching the quality design & manufacture of your product. Thanks, again!"
2. Mary C. | Rating: ⭐⭐⭐⭐⭐/5
"We tried every type of walking device under the sun, but our Miniature Schnauzer kept pulling. In a desperate last resort we tried your Joyride harness and the rest is history! She no longer pulls or fusses. There's no worry about hurting her neck or throat with the design. You can teach an old dog - ours is 12 - new tricks with the right harness. Thank you."
1. Diane T. | Rating: ⭐⭐⭐⭐⭐/5
"Our mini Aussie Kasey is a typical high energy Aussie in a pint size.  Pulling on her leash has been a major problem and nothing has worked until the Joyride Harness.  Used with a 30 ft. training lead Kasey gets some much needed exercise and training to sit, wait, come, etc.  And she is learning not to pull!!! Kasey gets 'really' excited when I get out her Joyride Harness. She really likes it!!  I've tried other harnesses and none have worked as well as Joyride Harness...👍"
If you've found the All-In-One No Pull Joyride Harness has worked wonders with your furbaby, please leave a review here and/or post your testimony on social media using the hashtag #JoyrideHarness!
Share this post