Avoid the Slip with an Escape-Proof Harness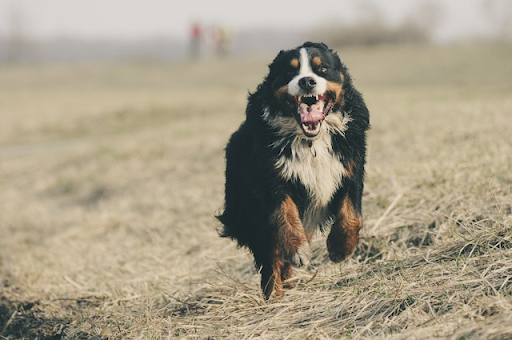 Uh oh! You're here reading this because you have a dog who keeps slipping out of their harness or other walking accessories on walks. As a dog owner, you're looking for the perfect solution to fit your puppy or dog's walking needs. When it comes to keeping our furb babies safe, proper containment is key. If you dog backs out of their harness regularly, it means you need to re-adjust the straps, or invest in an escape-proof harness. 
The American Humane Association estimates that approximately 10 million dogs go missing or are stolen each year. An escape-proof harness will help put your mind at ease. Keep your dog safe at home with the help of Joyride Harness. 
Keep Reading to learn how a Joyride Harness can help owners whos dogs keep slipping out of their harnesses. 
How Joyride Harness Keeps Escape Artists Safe 
Joyride Harness is a great choice for small dogs, big dogs, powerful dogs, and escape artist dogs who can back out of their harnesses. Not only is it a no-pull harness, but the fit is super adjustable so you don't have to worry about your dog wiggling free. 
Our specialized escape-proof harness features three rings for you to choose from when clipping your leash to the harness. If your dog is a heavy puller, we recommend using one of the side ring attachments. That way, if your dog pulls, they will spin around to face you. This can help you train your dog out of this behavior by showing them that pulling doesn't get them anywhere. 
If you're travelling by vehicle, we recommend clipping a dog safety seat belt to the back ring to keep your pup safely contained. In the unfortunate event of an accident, it is best to have your pup securely fastened. 
Harness support is offered through a strap that crosses the chest and a strap that crosses below the front legs with a heavy-duty buckle. We use heavy-duty materials in the construction of our escape-proof harness to ensure that your dog ca never get loose due to equipment failure. This durable dog harness also features a reflective strip on the front strap to enhance visibility during night walks.
To stop your dog from escaping on walks, make sure your harness is properly fitted before you leave the house. We have resources on how to choose the right size harness for your dog and how to put on a Joyride Harness. 
Health Benefits of an Escape-Proof Harness 
By choosing Joyride Harness, you provide safety and security to your dog in more ways than you might except. Not only will our no-slip harness prevent your dog from backing out of their harness and running away, it also helps to avoid potential health issues. 
Did you know that long-term health issues that can occur with repetitive pressure on your dog's neck? Prolonged stress and pressure applied a dog's neck can lead to tracheal collapse.
Joyride Harness Pro-tip: Ensure the harness is secured behind the widest area of their ribs rather than the front legs only if they are prone to escaping. This is very important if your dog backs out of harnesses. To achieve that, you can loosen the front Velcro chest strap as needed, so the harness sits further back on the dog. This should eliminate their ability to slip out. 
Sometimes one minor adjustment can make a very big difference, so we recommend testing out a few settings in a safe area to find the perfect fit. If you're ever worried about your Houdini-dog escaping, consider the double leash method of attaching one leach to the harness and the other to a collar. 
Stop Your Dog from Slipping Out of Their Harness
Now that you've got the 411 on the Joyride Harness design, let's talk about your dog backing out of their harness during walks!
If your dog is slipping out of their harness during walks and hikes, the first thing you should look at is the sizing of the harness. Choosing the right size harness by using our Fit Finder tool or size chart page will help you avoid these escapes.
We have two size charts available for your use: one that goes by girth measurement (dog's chest size) and another that goes by your dog's weight (lb). Once the right size is found, there are adjustment points on the straps that can be used.
Joyride No-Slip Harness Reviews 
Numerous customers have reached out to us about slips that were resolved with finding the right fit. We're sharing with you real testimonials from our customers who used to struggle with their dogs escaping during walks but have found relief with out escape-proof dog harness.
Marlana R ⭐⭐⭐⭐⭐/5
No more Houdini! The harnesses are easy to use and very durable. My dogs don't mind wearing them either.
Kim S ⭐⭐⭐⭐⭐/5
So far our experience has been amazing! What a difference, I have a 3 year old lab, he is quite the houdini and can back out of every harness I have tried, and with leash hooked to his collar, every walk could be quite the workout. We have had our harness now for a week and every walk has been so much easier. When I get it out to put on him he walks straight up to me to put it on.
Patrick T ⭐⭐⭐⭐⭐/5
Lexi, our Basenji loves her new harness. It fits well, and attaches with just a quick snap. Very easy to adjust. Lexi has not been able to perform her Houdini move and escape from this new harness. I would definitely recommend this harness to any pup owner.
Here are some other testimonials fetched from our social media profiles!
Shop Joyride Escape-Proof Harness
All Dogs deserve to be able to safely walk outside, even if they are a little too smart for their own good sometimes. If you've struggled with other harnesses and would like to give Joyride a try, you can shop our website or reach out to us with any questions you may have. Not ready to take the plunge? You can read more product reviews from customers with all kinds of dogs (including the Houdini-variety). 

If your dog loves their Joyride Harness, be sure to tag us on Instagram @JoyrideHarness! We love sharing customer photos and all kinds of pup-related fun.
Share this post