How to Put on the Joyride Harness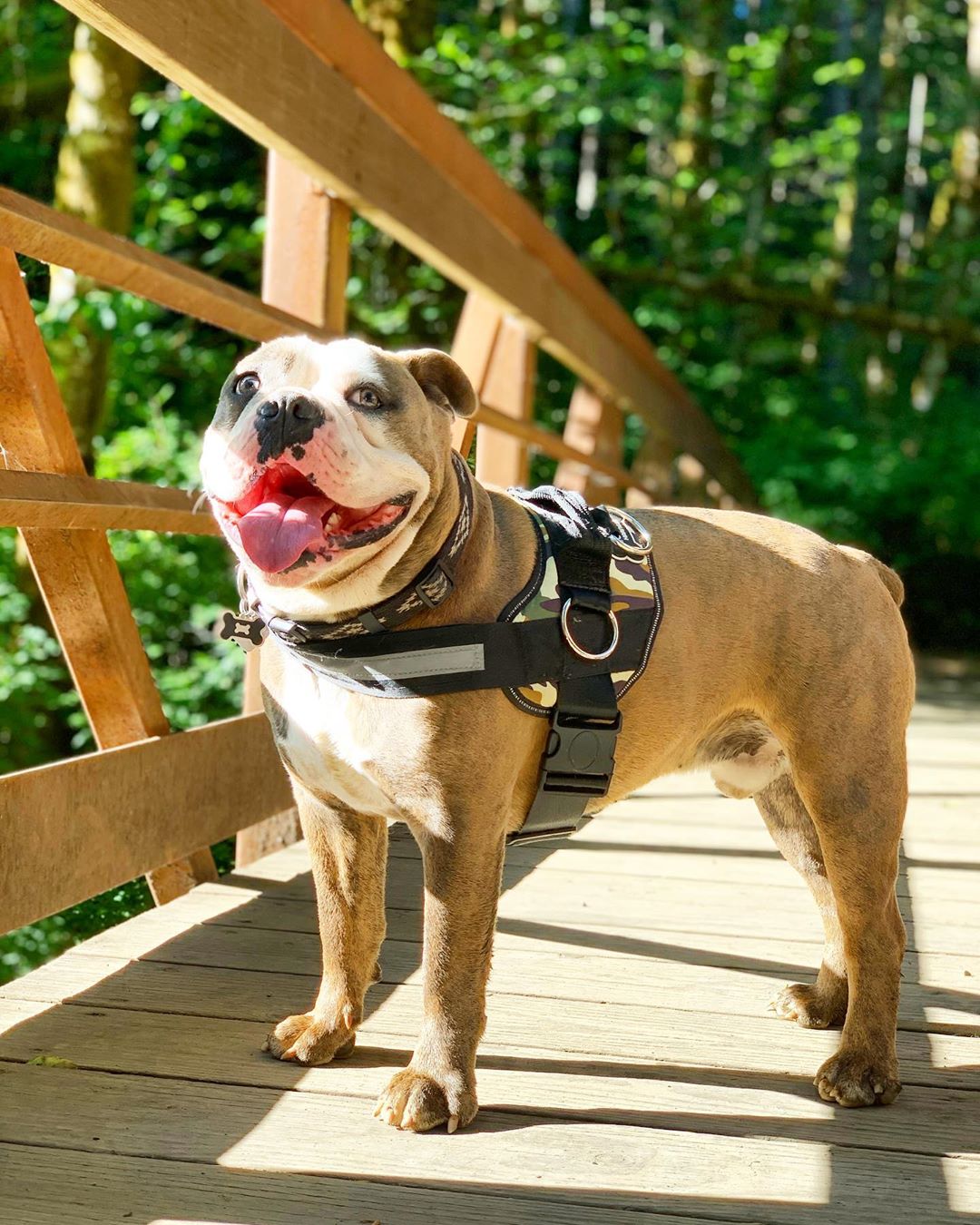 Are you looking for the best no-pull harness for your furbaby? Then look no further than Joyride Harness! Our dog harnesses are unlike any other product you will find on the market. Joyride harnesses are different from step-in harnesses and other traditional harnesses you might have seen online or in store. 
Customers are praising Joyride Harness as the best dog harness on the market. Why? Learn for yourself! 
What makes Joyride Harness Unique
Our bestselling harnesses were specially designed to improve your walking experience with your dog, alleviate if not eliminate pulling for better control, and make getting set up for walks a breeze. It doesn't need to be a hard process, so with our design, we wanted to make its use as easy as possible on both dogs and dog handlers and dog owners. 
Bonus! The Joyride Harness was upgraded with three D-rings to give owners more control and flexibility over how they walk their dog. The side rings help prevent your dog from pulling on a walk, while the back ring is the perfect spot to connect a seatbelt tether. 
Our harnesses are lightweight, making them perfect for use during the hot summer months and in sunny states like California (where we live!). We sew reflective material directly onto our harnesses for increased nighttime visibility. 
What really sets the Joyride Harness apart from the competition is how easy it is to put on and take off. Here are step-by-step Joyride Harness instructions so you can see for yourself how simple it is to put on a Joyride Harness!
Joyride Harness Instructions 
The Joyride harness is designed to be easy on and easy off with lots of adjustability. Once the harness is adjusted to your dog's size, you just need to clip it on and go! We have both video tutorials and written instructions below to help you get started and adjust your harness to a perfect fit. 
Joyride Harness Instruction Video
Take a look at the following video for instructions on how to put on the Joyride Harness. To clarify, Joyride Harness rebranded at the beginning of the year from Joyride Harness, as our products are made for all dogs to enjoy, and the name originally caused confusion.

How to Put On the Joyride Harness
Joyride Harness Review 
Here is a customer's review of our harness that demonstrates how easy it is to use upon arrival.
Joyride Harness Instructions (Step-by-Step Guide) 
Take the reflective front velcro piece and bring it into the loop as shown in the video. You can make the chest piece smaller OR bigger by the location of where you stick the velcro together. While customers have made alterations to their harnesses for a better fit on slender and skinny dog breeds, we advise you to make an exchange. If alterations are made to our products, we cannot accept returns or exchanges of the item.
Note: Please consult our size charts for dog harness sizes. You'll find a chart based on weight and another chart based on girth measurements. You'll need the measurements for your dog's chest, especially if your dog has a broad chest. Cross-reference the sizes on both to find the best fit, or check out our new Fit Finder tool. For small dogs or toy dogs, harness sizes accommodate smaller fur babies starting at 5 lbs.
Adjust the belly piece so that when it is on your dog, it's not too tight or too loose. If it is not properly adjusted to the fit of your dog, they will slip out of the dog harness. The perfect adjustment is that it's not loose, and you can still slide two fingers underneath the strap by their elbow.
Once it's adjusted to fit your dog, from then on, it's simple. Loop the front strap (with the reflective velcro) over your dog's head and buckle the strap under your dog's front legs to get it on.
Clip your leash to the desired ring on the harness. Your pooch may heel on a specific side, so the rings can be helpful in this regard.
Make sure to periodically check the size as you may need to adjust it again if your dog gains or loses weight. This may also need to be done whenever your dog visits a groomer and gets a haircut. 
Shop Joyride Harness 
The Joyride no-pull harness is available in a variety of colors and patterns and comes in six sizes ranging from XS to XXL. Whether you have a pomeranian or a Rottweiler, we can help you find the perfect fit. 
We also carry much-needed dog accessories, like biodegradable poop bags, back seat covers, and more! We love all dogs, which is why every purchase helps support a dog in need through our Paw it Forward initiative. 
If you have any questions about the use of our products or how to put on a Joyride Harness, feel free to contact us through our website or our live chat. Our support teams are available Monday thru Friday from 9 AM to 5 PM.
Check out our blog to stay up-to-date on current events, informational posts, interviews, and more! Feel free to leave a comment with tips you're looking for.
Share this post