Collar or Harness: What Do Veterinarians Recommend?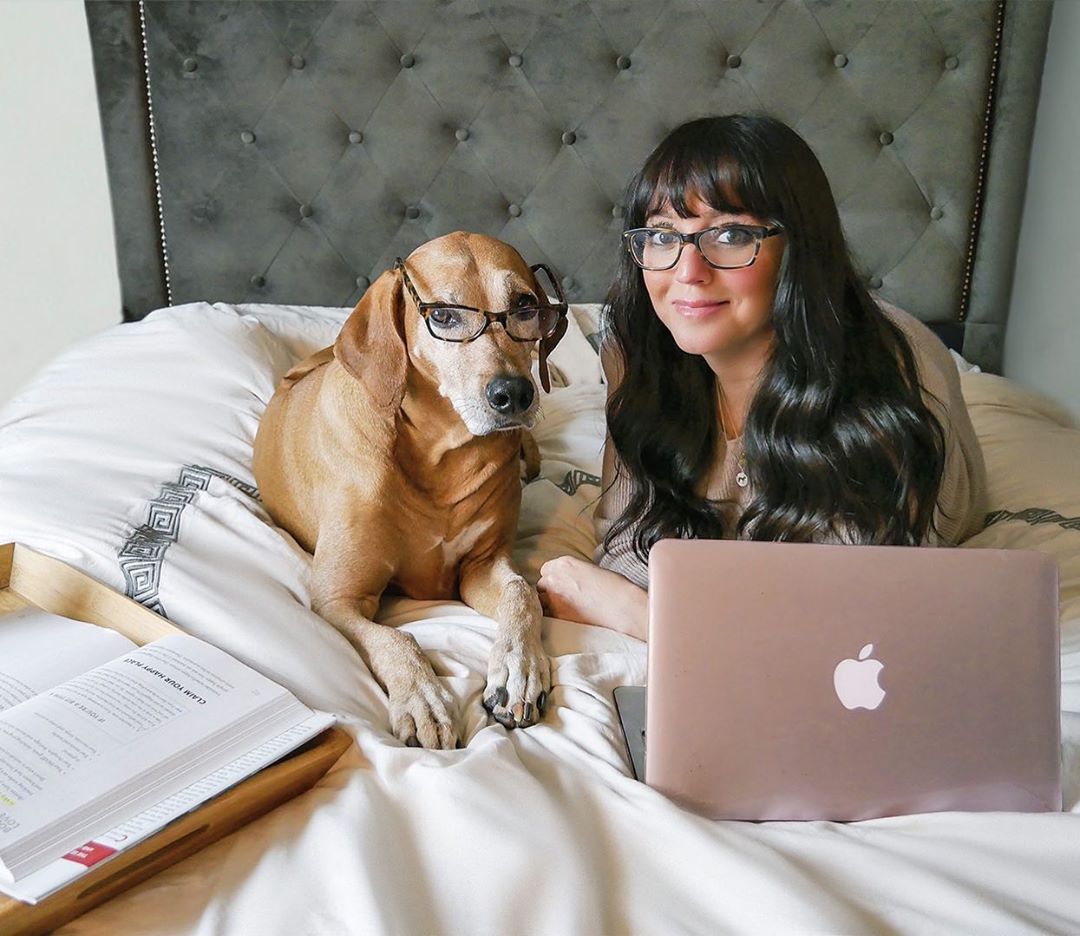 Why pick a harness over a collar for walking? 
For as long as we can remember, collars have acted as the standard walking accessory for dogs. With time comes knowledge and veterinarians are speaking up on why collars are not the best walking accessory because of the long term effects they can have on your dog.
Recently, Dr. Lisa Lippman and her dog Chloe took to IGTV on Instagram to share their experience with the Pug Life Harness. But first, an intro!
Dr. Lisa Lippman (DVM) is a Jacqueline of all Trades with a focus on dog health. She's one of the most followed and influential veterinarians in the United States of America. In addition to that, Dr. Lisa has been invited and recognized on shows and media outlets such as Dr. Oz and Inside Edition as a great source for expert advice in pet health and safety. 
She's a New York City veterinarian for Fuzzy Pet Health, does house calls for pets even for celebrities, and she's part of the podcast known as Pets and Punchlines. 
Now? She's the proud owner of a Pug Life Harness which she uses for her dog Chloe. Here's what she had to say about the Pug Life Harness and harnesses overall in comparison to collars.
VIDEO TRANSCRIPTION
:
Hi, guys. This is doctor Lisa and Chloe to tell you all about the Pug Life Harness so... Obviously the Pug Life Harness is not just for pugs. I'm going to demonstrate to you why it's so important to be walking a dog on a harness and not on a collar.
Collars have known detriments to them. There's nothing worse than when I see a dog choking on a collar, so detriments include nerve damage, increasing intraocular or eye pressure, as well as for dogs who have tracheal conditions? Pressing that trachea is so detrimental. So I can't stress enough the importance of walking on a good harness and what I love about the Pug Life Harness is that it also attaches on the side so  you're not pulling from the back.
When considering switching to a harness, here are some other specifics you should know:
Dog necks are similar to that of humans. They house the trachea, thyroid gland, esophagus, jugular, lymph nodes, and spinal column. 

Because of this, using a collar can be extremely harmful because of all the pulling that causes pressure on the areas of the neck. High risk and potential injuries include…

Neck Injuries 

Eye and ear problems which is another effect of pressure to the neck

Hypothyroidism, or inflammation of thyroid cells leading to the deficit of thyroid hormone

Nervous system complications

Heightened behavioral issues 
(Image: Pam A. review of Pug Life Harness)
Last thing you want to happen is a collapsing trachea for your dog! So if you haven't made the switch to a harness from a collar, we understand that it's a matter of dog parent preference, but we implore you to consider the long term effects and take the word of a veterinarian like Dr. Lisa!
You can follow Dr. Lisa on Instagram to get more tips from the expert herself. If you're looking for more information on our harnesses, feel free to check out this section of our blog for resources and reviews. To see our no pull harness in new colors, click HERE. Happy walking!
Share this post