The Best of Joyride Harness in 2021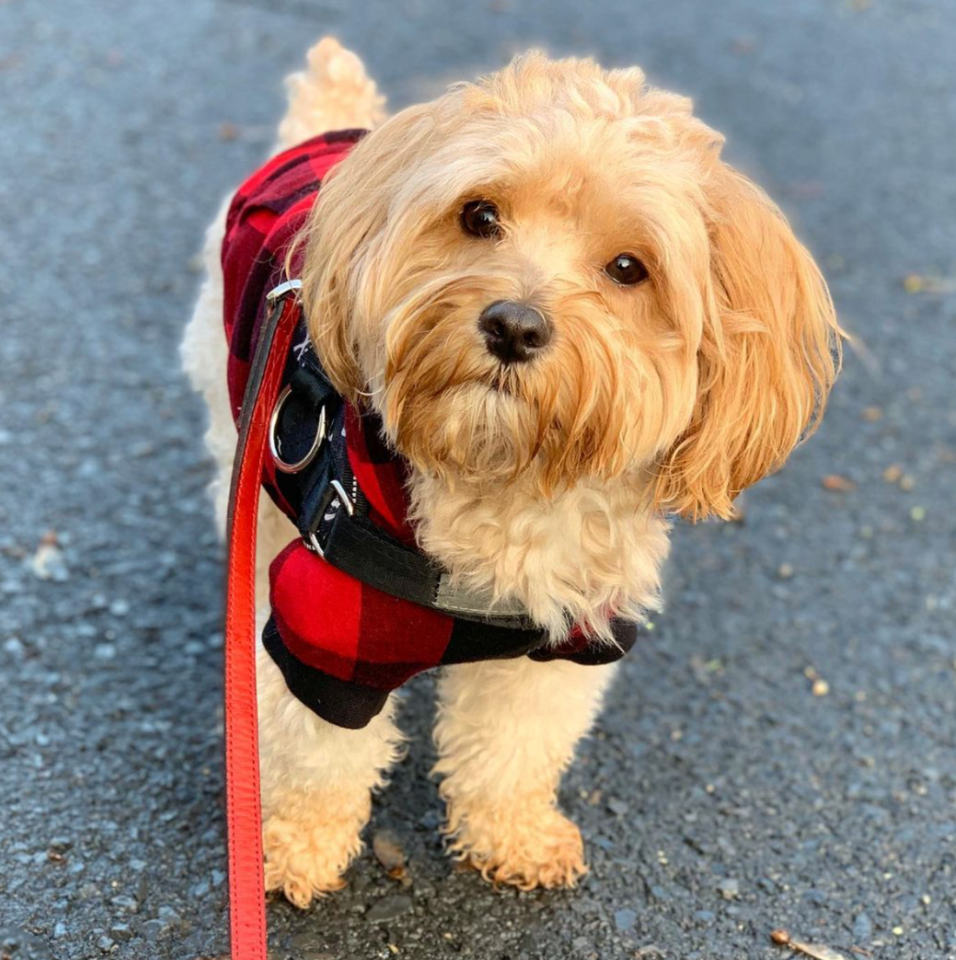 2021 has been an unusual year filled with highs and lows for everyone. As we look back, though, it's important to take a moment and appreciate the good things that have happened. We at Joyride Harness are excited to look back over the past year and share some of our best with you!
Joyride Harness: the Pet Parents' Choice
Joyride Harness is known as a favorite among many pet parents, but what is it that makes it stand apart from the rest?
In this day and age there are no shortage of options when it comes to picking the right gear for your fur baby. There are a lot of features you might want to look for, and you want to make sure you're making the right decision.
When it comes to Joyride Harness, there are a few key ways that we stand apart from the rest that make some of the most important activities with your pup easier, safer, and more enjoyable!
No More Pulling!
Many if not most of us have experienced an overly excited pup who wanted to trek full steam ahead while we're on a walk. Maybe it's cute when they're tiny, but it can be a very real problem.
For smaller breeds it's important to have fur babies that stay with us on walks for their own safety. For larger breeds it can be a matter of our own safety and not being injured or pulled over.
With three options for leash attachment points, the Joyride Harness is able to be used in a way that will work in your specific situation. The side ring specifically keeps those enthusiastic pups from pulling by spinning them to face you when they do try to dash ahead.
Here are what some pet parents have to say about Joyride Harness when it comes to pulling.
Josephine M. ⭐⭐⭐⭐⭐ /5
"Our little beagle is a handful! He is a puller! I believe he even developed a really bad cherry eye due to his aggressive pulling on leash. This harness is a lifesaver. He looks comfortable, we can guide him without pulling on his neck. We had purchased another one where you have to put his legs in first and that was a headache. We purchased an expensive Kong one and had to cut it because he pulled his leg out and was stuck. This is so easy to put on and we all love it! Thank you so much!"
Elizabeth M. ⭐⭐⭐⭐⭐ /5
"I searched for many hours over several weeks for a harness with some bulk that would reign in our two mischievous beagle mixes. We have the thin strap type but I dreaded the walk each evening because of the pulling. Seeing a squirrel they would nearly yank my arm out of the socket. Walking became a chore instead of something I looked forward to doing. 
I began my search for a harness with thick straps and substantial material on their backs, but everything I found was too small for their girth until I found the joyride harness. Both now walk calmly with minimal pulling and obey commands. This harness has made all the difference. 
If you are hesitating buying it, don't. If you need to double check the size call them with the girth measurement. Both of our dogs are 40 lbs, between Medium and Large, so I called and gave them the girth measurement. The representative said Medium and they fit perfectly. They are truly fantastic."
Alison ⭐⭐⭐⭐⭐ /5
"Pepper loves his blue plaid harness and so do I!! Pepper was a real puller and walks were such a chore! He is a rescue from Georgia and I don't think he had been walked before or had any training. 
We tried the other kind of harness that goes on the front legs and clips in the back, but Pepper pulled even harder! He has to have a harness since he has a partially collapsing trachea so I decided to try a Joyride Harness. 
We are very happy with it! Pepper doesn't pull anymore and doesn't battle with me when it is time to put it on so that is a great thing too! Customer service was very helpful in helping me get the right placement of the harness so it was comfortable for Pepper. We will definitely stay with the Joyride Harness and get more colors!"
Easy to Use
As people, most of us are more likely to use something regularly if it's easy. When you add a pup into the mix, it becomes even more important.
A harness that goes on easily and quickly is important when getting a dog first is getting used to it. The longer and more unpleasant the experience, the less they'll want to do it. Plus, the longer and more unpleasant the experience, the less you'll want to do it as well.
Joyride Harness's unique design allows for it to go on and off in two seconds! So that once your fur baby is used to it, that's all the quicker you'll get to the fun of a walk.
Pet parents had this to say.
Susan ⭐⭐⭐⭐⭐ /5
"We're very pleased with the harness. It's lightweight but very well made and sturdy, easy to fit and put on. Our bulldog also enjoys wearing it … she comes right over and puts her head in and waits for it to be clipped on. Also love the beautiful fall plaid pattern!"
Colleen L. ⭐⭐⭐⭐⭐ /5
"Archie looks so handsome in his new harness. It's so easy to put on and keeps him from pulling. With Archie's old harness I had to lift his front legs to slide through a loop but sometimes he would move just right and yelp. This harness I don't have to lift his legs. Just slip over his head and buckle underneath. Would highly recommend this harness."
Amanda B. ⭐⭐⭐⭐⭐ /5
"Joly the Poo (miniature poodle) loves wearing his Joyride Harnesses. He has two XS harnesses, one we keep a little loose to fit over fall sweaters. He also has a small sweater that can accommodate large winter coats. The harnesses are easy to put on, take off, and adjust. We'll never use another harness!"
Safe and Secure
Who has ever had an experience where a pup has gotten off a leash? You know that heart stopping feeling of knowing you need to get your pup safe if they happened to dash toward something exciting?
One of perhaps the most important things for any pet parent is to keep them secure, comfortable, and safe.
Safety doesn't just mean staying on a leash, though. It also means protecting your fur baby's body. Having a harness that doesn't pull against their tender throat or chafe under the arms is vital to that, and Joyride has your pup covered!
With durable straps that tighten at adjustable points for a perfect fit, a design that secures around the front of the chest, space for arms to move freely, as well as a reflective strip for safer night walks, Joyride Harness is a wonderful choice to keep your pup comfortable and safer.
Additionally, Joyride Harness has the 2-in-1 Seatbelt Leash combo that helps keep your fur baby safe during car rides. Which is incredibly important to consider as we start getting back onto the road.
When it comes to staying safe and secure, pet parents shared these thoughts.
Jessica S. ⭐⭐⭐⭐⭐ /5
"I needed a harness for my dog due to her having degenerative disc disease in her neck and can no longer use a regular collar.  This harness is well made and very comfortable.  The leash having the seatbelt option is my favorite part because it keeps her safe in the car with the many trips we take to the vet for her therapy.  I highly recommend this harness and leash!"
Briggite J. ⭐⭐⭐⭐⭐ /5
"I am so in love with your products. As an owner of two dogs these harnesses have proven to be the best source of control and safety for both of my babies. They are so patient to allow me to put them on so quickly. And allowing me to actually be able to pick them up by the handle in emergency or just because times is a blessing. I was able to prevent a disaster the other day at the dog park. Picked up both dogs like that! I am not as quick or as spry as I used to be so the design is so convenient and makes me feel like I can still protect my buddies."
Holly W. ⭐⭐⭐⭐⭐ /5
"We love that our puppy is so comfortable in this harness!  It's adorable and functions well.  We love that it's easily adjustable and that it keeps our babies neck from being choked while learning to leash walk!  Fantastic buy.  We will definitely be repeat customers.  We also love the leash/seatbelt combo!  So versatile and useful and makes us happy that Ari is safe in the car!"
As we welcome 2022, we know that only better things are in store, and we're excited to share in the adventure with you and your fur babies!
These are just a few of our customers' submitted reviews. You can view all submitted reviews by checking out this page. You'll find a healthy combination of honest reviews! Bonus? You can search by breed with our updated review features! We also have more blog posts that round-up reviews based on different dog types for your convenience.
Joyride Harness Reviews For Small Dogs
Joyride Harness Reviews For Big Dogs
Additionally, if you have sizing questions you can always reach our team through the contact form on our website if the sizing charts provided on this page do not suffice! You'll find two charts available for sizing reference based on weight and girth measurements. Want more? Feel free to follow us on Instagram at @joyrideharness and take a look at more fur baby photos! New to Joyride Harness and need some help picking the right size for your doggo? We have a detailed informational blog post that you can check out: Click Here To View
Image credits: Instagram @dood_its_nugget
Share this post