REVIEW: Best harnesses for big dogs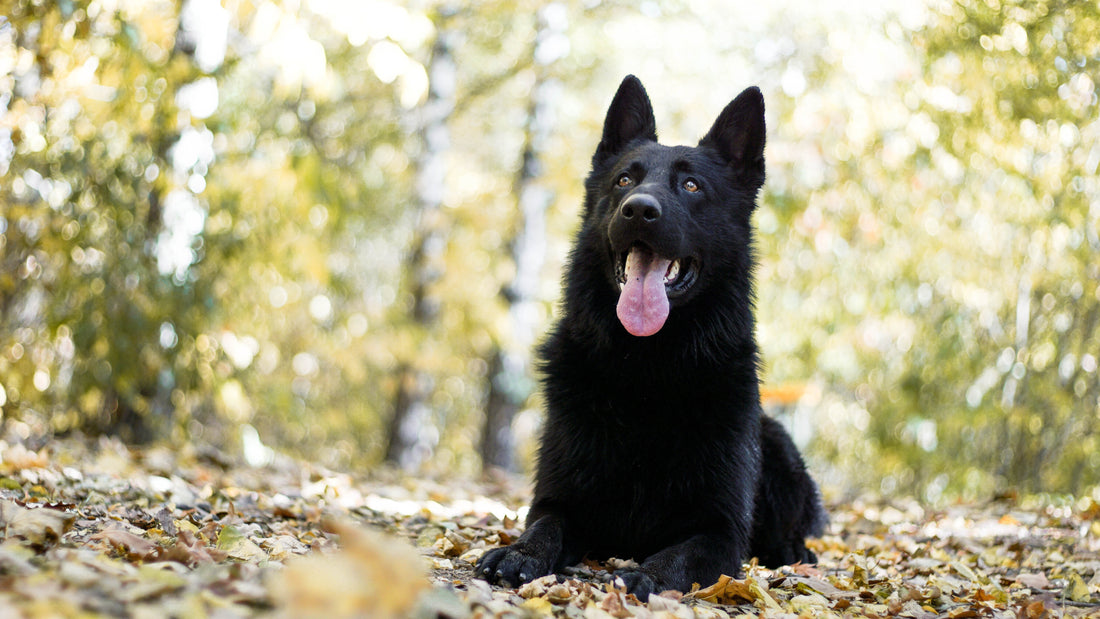 They may start out small, but boy do puppies sure grow in size!
One minute they're trying to attack your leg as you walk, and the next? They're tackling you on the couch with the full force of love…and their body weight. Joyride Harnesses are not just for the small doggos, but they're even for furbabies disguised as giant doggos. Let's be real. They'll always be puppies in our eyes.
MORE READS: Check out this interview with a
dog behaviorist and walker about the Joyride Harness
If you've been gravitating to the Joyride Harness because of pulling or because of how it's easy to put on and off, hopefully we have your attention with how durable this harness has proven to be for large dogs.
We get sizing questions constantly from both ends of the spectrum - small and large.
Will this fit my Husky?
Will this fit my German Shepherd?
You don't have to be a pug to enjoy the Joyride Harness! We rounded up some reviews submitted to our reviews page by customers who have large furbabies using the harness. 
Emily M. - ⭐⭐⭐⭐⭐/5
Size X-Large
"I tried finding so many harnesses for my girl since she's long and skinny. I went by weight and it fit perfectly! Easy to adjust and doesn't rub her shoulders. I'm very pleased with this harness!"
Elizabeth W. - ⭐⭐⭐⭐⭐/5
Size Large
"My dog Staley has hated wearing harnesses ever since she was a little pup. This is the first time she has ever not had an issue when I go to put her in this harness to go outside. She sits there, with no struggle :) I also like that it has large rings to clip her leash on or even just hold onto her with. The best thing though about this harness is that it fits on her large chest very well. Most harnesses in the past haven't fit quite right due to her frame. We love it!!!"
Lori T. - ⭐⭐⭐⭐⭐/5
Size X-Large
"It's so easy to put on and take off! Our pups don't wear anything at home except for when they go for walks, or to the car. So much easier than other harnesses we've tried. They are very comfortable in them. Thanks!"
Isabel O. - ⭐⭐⭐⭐⭐/5
Size X-Large
"Fits perfect and helps with the pulling during walks! My dog is comfortable in her harness and now sits still during car rides with the seatbelt!"
With big doggos and furbabies, we know your immediate sense is to go for the largest size available. However, we do recommend taking measurements of your doggo and weighing them on a scale to determine which size to get. You can find information on how to properly pick the right size harness for your dog at this page. 
If for some reason you receive your order and the harness is not the right fit -- perhaps it's too snug or too loose -- you can start an exchange to get the right size for them using our new returns and exchanges system on this page. The system will provide you a prepaid shipping label. If you want more information on how it works, please visit this link.
One more thing before you click out of here!
We love seeing pictures of your furbabies especially when they're rocking their Joyride Harness. For a chance to be featured on our social media or website, be sure to post using the hashtag #JoyrideHarness and/or #JoyrideHarnessSuperstar!
Share this post