Best Dog Harness For Dobermans | Joyride Harness Reviews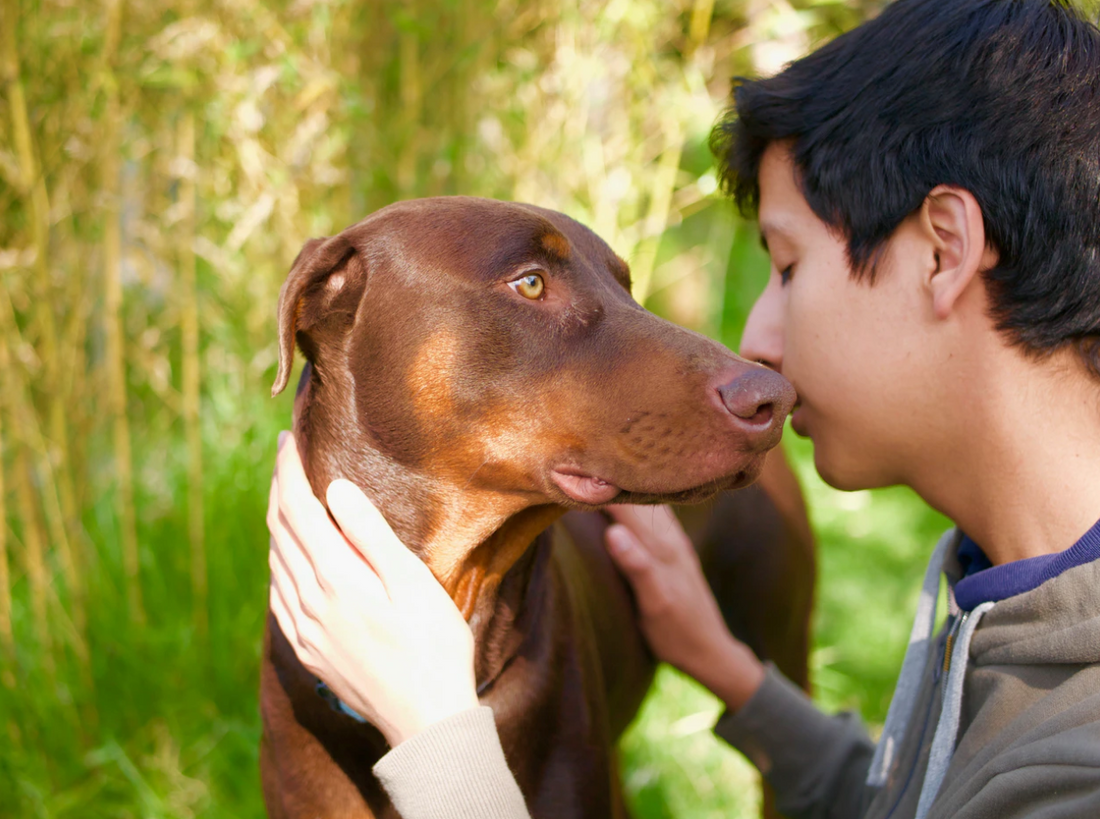 Dobermanns, otherwise known as the Doberman Pinscher, are beautiful fur babies with long snoots to boop and with a muscular stature. They're known to be very alert, fearless, and loyal and they have a noticeably sleek and short fur coat to them. You can't help but stop and stare at these beautiful doggos when they pass by. They truly have a classic air and look about them!
They are considered one of the noble types of dog kind, and they sure as heck have a place in the Joyride Harness family!
Walkies know no specific breed. With the need for activity comes the need for security when you're walking your fur babies and Dobermanns are no different. With the side ring options to use depending on which side your dog heels, the handle grip on the center part of the harness, and the reflective details for evening walks, you'll get all the security you need!
We've rounded up a few of our customer reviews from Dobermann fur baby parents to share with you their experience with the Joyride Harness! Is it the right harness for your Dobermann? Let's take a look at what they had to say about this dog harness!
Jennie P. - ⭐⭐⭐⭐⭐/5
Size/Color: Extra Large (XL) - Black
"I have a very energetic 9 month old Doberman. This product has really helped me with control. I'm glad I purchased it."
Patricia D. - ⭐⭐⭐⭐/5
Size/Color: Extra Large (XL) - Fall Plaid
"It is very well made and fits her nicely - better than any other harness we have tried."
Dennis P. - ⭐⭐⭐⭐/5
Size/Color: Extra Large (XL) - Fall Plaid
"I have an 80lb Doberman Pincher, She walks very well for me, but not my wife. The Pug harness works very well when my wife walks with Molly. Happy with the purchase."
These are just a few of our customers' submitted reviews. You can view all submitted reviews by checking out this page. You'll find a healthy combination of honest reviews! We also have more blog posts that round up reviews based on different dog types for your convenience.
Additionally, if you have sizing questions you can always reach our team through the contact form on our website if the sizing charts provided on this page do not suffice! You'll find two charts available for sizing reference based on weight and girth measurements.
We're looking for more reviews from Doberman fur baby parents! So if you've made a purchase for your own, please be sure to leave a review about your experience with the harness at this page.
Want more? Feel free to follow us on Instagram at @joyrideharness
 and take a look at more furbaby photos! New to Joyride Harness and need some help picking the right size for your doggo? We have a detailed informational blog post that you can check out:
Click Here To View
Share this post