REVIEW: Best Dog Harnesses For Puppies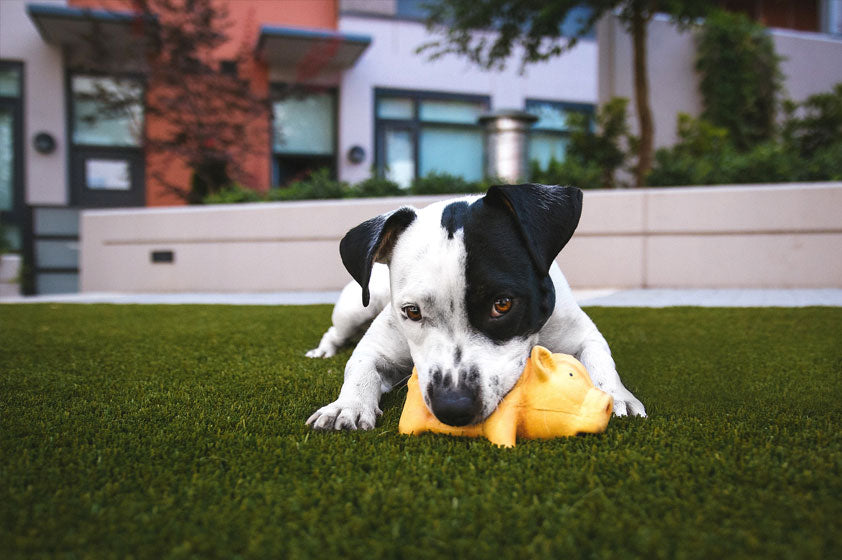 Last weekend, we celebrated National Puppy Day and were gifted by friends and strangers beautiful photos of their pup-aged furbabies. For new owners, it's always exciting to boost the day by taking puppies on a walk. To see them so excited by every corner and creature encountered during their outdoor adventure gets you right in the chest. You think to yourself, how could I love someone so much?
But puppies require responsibility and some training at times especially in the arena of walking. That's why we recommend the All-In-One No Pull Dog Harness from Joyride Harness.
Often, pulling is a behavior that requires training to break the habit and thankfully the Joyride Harness is a great tool to utilize when it comes to this. With puppies, you can get a head start to making sure your walks are done as a team instead of getting dragged down the road as your pup's human.
Digging into our customer submitted reviews in our system, we curated some great testimonials for puppy owners who used the Joyride Harness for their lovebugs.
John P. - ⭐⭐⭐⭐⭐/5
"Our Boxer/mix Journey Belle did nothing but pull until we got this. Very High Energy level.  She listens very well and looks to me for approval. She does not pull me across the yard any more. It also helps with her anxiety. It's made strong and holds up even with the new puppy playing rough.  She has the pink (m). Will be ordering a second in Black"
Pamela T. - ⭐⭐⭐⭐⭐/5
"Beau was so tired after a great long walk that the only photo I got was of him sleeping! We struggled trying to find a harness for our mini bernedoodle puppy and this is the only one that has worked for all of us!"
Camille C. - ⭐⭐⭐⭐⭐/5
"Chien', my new puppy loves it. Its so much easier to train and control her than a regular collar."
Julie B. - ⭐⭐⭐⭐⭐/5
"This is a perfect harness for my chow puppy! I am very happy with how easy it is to put on her."
In previous review roundups, we've given advice when it comes to sizing. Puppies are their own arena especially when it comes to the breed. You're bound to experience some rate of growth that you'll need to keep in mind as you purchase a harness.
We recommend looking into more information on your puppy's breed and how big you can expect the precious furbaby to get. If you plan it right, you'll only need to get two different sized harnesses. One for their puppy years and one for full growth. 
As always though, suggest taking measurements of your new puppy and weighing them on a scale to determine which size to get. You can find information on how to properly pick the right size harness for your dog at this page. You'll see that each size accommodates grouped weights as our harnesses are adjustable.
If for some reason you receive your order and the harness is not the right fit -- perhaps it's too snug or too loose -- you can start an exchange to get the right size for them using our new returns and exchanges system on this page. The system will provide you a prepaid shipping label. If you want more information on how it works, please visit this link.
One more thing before you click out of here!
We love seeing pictures of your furbabies especially when they're rocking their Joyride Harness. For a chance to be featured on our social media or website, be sure to post using the hashtag #JoyrideHarness and/or #JoyrideHarnessSuperstar!
Share this post