REVIEW: Best Dog Harness for Cocker Spaniels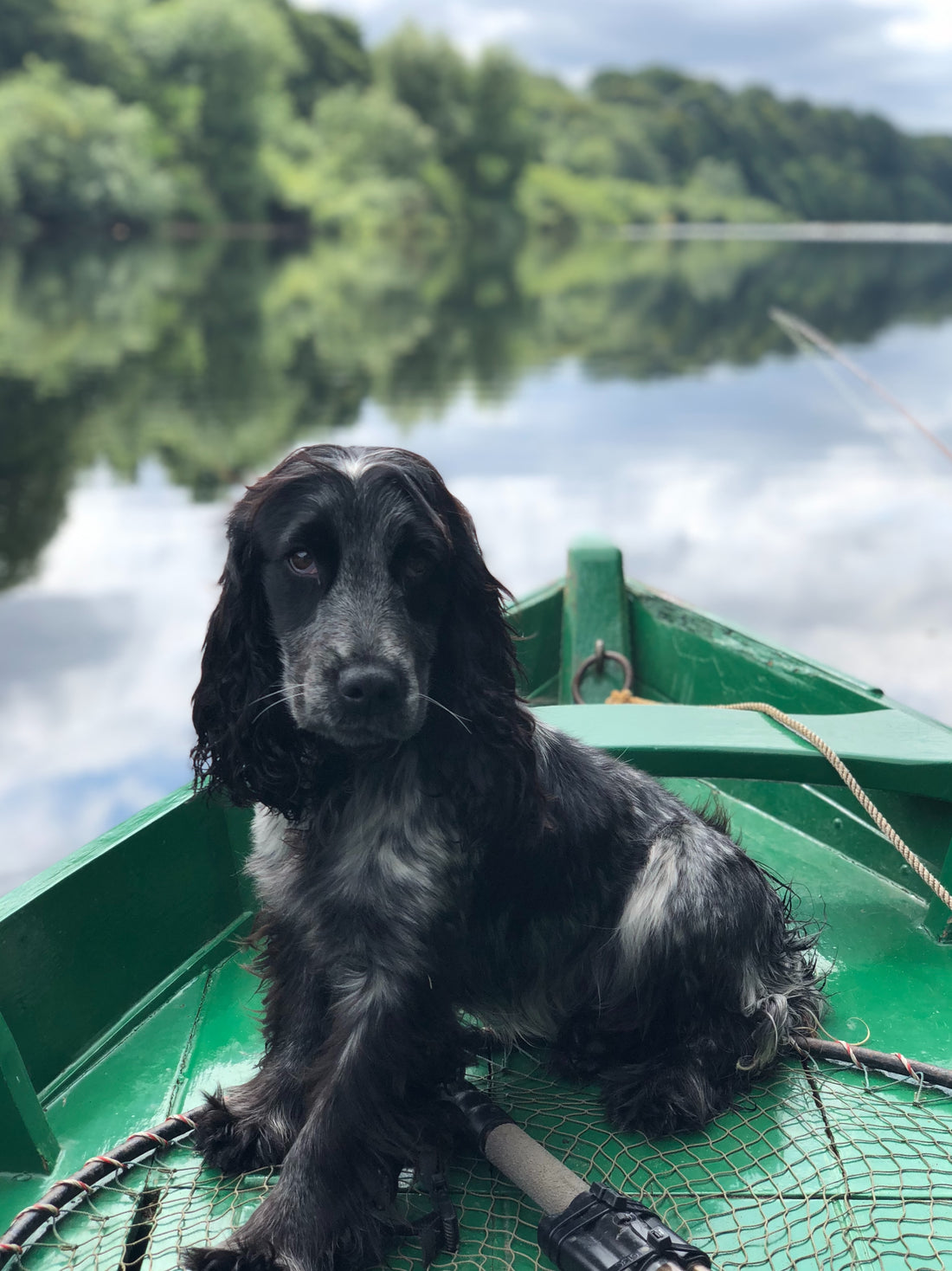 Are you properly equipped to walk your Cocker Spaniel? Cocker Spaniels are known to be friendly dogs and the perfect addition to many households. They also are known to be high energy, which may mean your walks won't be as relaxing as you intended them to be. 
We love Cocker Spaniels and similar breeds because they are wonderful dogs, but their athleticism and strength can make them difficult to walk at times. Spaniels naturally do not tend to walk in a straight line because they were bred to follow their nose. When they choose to go their own way, this can lead to pulling.
When your cocker spaniel pulls on a walk, it is very self-rewarding to them. The best way to stop your dog from pulling is to invest in some basic training. Teaching your dog to heel is a great start that will benefit you on many walks to come. To get to that point, you can help alleviate or even eliminate excessive pulling by using certain training tools, such as a no-pull harness. 
Joyride Harness for Cocker Spaniels
When looking for a no-pull harness for your Cocker Spaniel, you want to consider your dog's size and pulling behaviors. If you're training your dog as a puppy, your Cocker Spaniel's harness should grow with them. For a dog that doesn't pull much, you can use a harness with a back attachment. If your dog is a heavy puller, though, you'll want your Cocker Spaniel in a harness designed to stop pulling. 
The Joyride Harness is the perfect solution for Cocker Spaniels who pull during walks. This lightweight harness is easy to put on and take off, no matter how wiggly your energetic pup is! Simply slide it on and snap the buckle–it's as easy as that! 
What makes this the best harness for Cocker Spaniels that pull is our revolutionary side ring technology. When your dog pulls in this harness, they will instead spin and face you, teaching your pup that pulling literally gets them nowhere. 
In addition to being a practical training tool, it's also a stylish one, too! The Joyride Harness is available in a variety of colors and patterns, including tie-dye, purple plaid, stars and stripes, and denim. 
You don't have to take our word for it. We've rounded up some reviews from Cocker Spaniel parents like you who believe that this is the best cocker spaniel harness on the market. If you have a Cocker Spaniel as part of (or soon to be part of) your forever family and are looking for a new harness, let these reviews speak out to you.
Joyride Harness for Cocker Spaniels Reviews
Kimberly R. - ⭐⭐⭐⭐⭐/5
Size/Color: M - Fall Plaid
"My cocker spaniel is reactive and may go into a lunge out of nowhere. This gives me great control over her because of the handle."
Bonnie J. - ⭐⭐⭐⭐⭐/5
Size/Color: S - Limited Edition Star Pink
"I have tried other harnesses but with cocker spaniel ears I always had trouble getting them off.  The Pug harness works and fits great, love it."
Claire L. - ⭐⭐⭐⭐⭐/5
"We recently adopted a blind 13-year-old dog named Joey and we purchased a harness for him as well as our younger cocker spaniel, Puckles. They both love their new harnesses!"
Gina H. - ⭐⭐⭐⭐⭐/5
Color: Green
"Cooper is a typical Cocker Spaniel with tender ears.  He hated his former harness, loved his walks but hated putting on the harness.  He loves his Pug Life Harness. I just say "let's get dressed" ha he lets me put it on him no problem!"
Steve B. - ⭐⭐⭐⭐⭐/5
Size/Color: M - Blue
"We love this harness! It is so easy to get on and off that Quincy, our Cocker Spaniel doesn't have to wear a harness all the time! No more matted fur because of a harness! Great for long walks!"
Shop Joyride Harness 
These are just a few of our customers' submitted reviews who have tried the Joyride Harnesses for their Cocker Spaniels. If you're wondering whether a Joyride Harness will work for another breed, we have Joyride Harness reviews for small dogs, large dogs, and puppies, too. Our harnesses come in six sizes, ranging from XS to XXL. 
Additionally, if you have sizing questions, you can always reach our team through the contact form on our website if the sizing charts do not suffice! You'll find two charts available for sizing reference based on weight and girth measurements. 
What's better than giving your dog safety and security through a high-quality harness? Supporting other dogs in need. Every purchase of a harness, leash, and even poop bags helps to feed and raise a dog in need through our Paw it Forward initiative. 
Want more? Feel free to follow us on Instagram at @joyrideharness and take a look at more furbaby photos! We love sharing the cute photos of your babies in our Joyride gear! 
Share this post