Best Dog Harness For Shih Tzus | Joyride Harness Reviews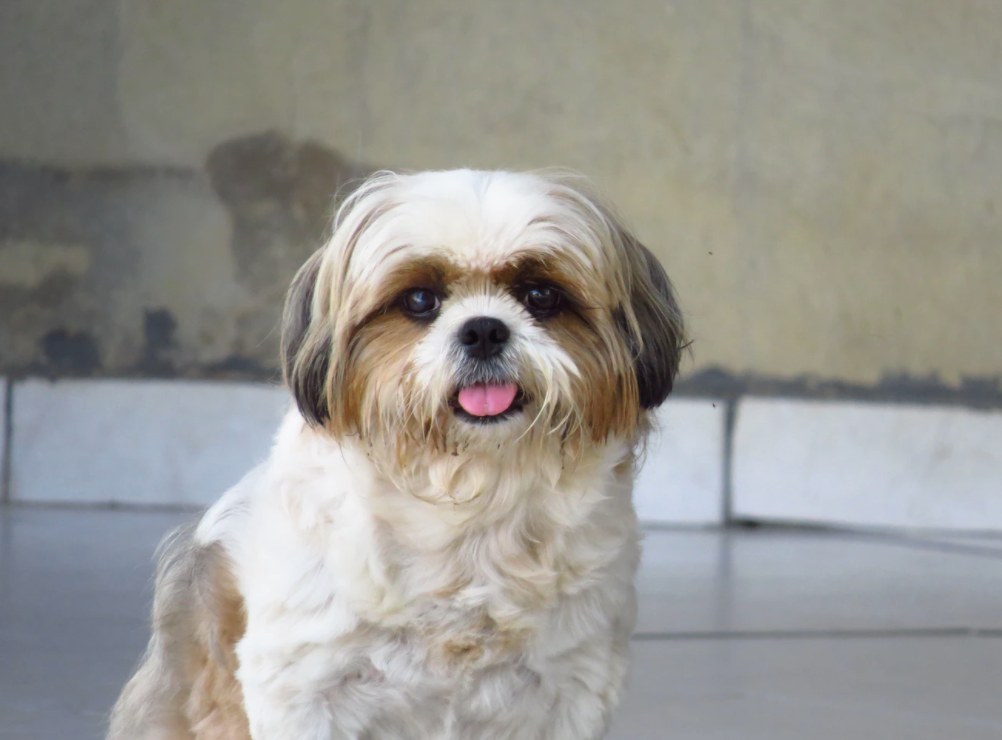 Having trouble finding the right walking solution for your Shih Tzu fur baby? It's a common occurrence with dog parents and owners of any dog breed of the short-nosed variety. This is due to short-nosed breeds having brachycephaly, which is an issue that occurs when flat noses and narrow air passages make it difficult for dogs to breathe. 
With that in mind, walking accessories such as collars or any other restricting accessory may apply too much pressure on these types of dogs in a way that causes further breathing issues. The last thing you want for a fur baby like this is to block their breathing passages.
Thanks to the range of sizes available at Joyride Harness and the adjustable straps to bring the closest fit to form, you might be looking at the best harness option for Shih Tzus!
Are you the dog parent of a Shih Tzu in your family?
Look no further! We've rounded up some reviews from Shih Tzu dog owners that were left on our reviews page. 
Mary D. - ⭐⭐⭐⭐⭐/5
Size/Color: N/A - Joyride Harness
"Mei Mei, our Shih Tzu pup, loves her harness. She always fought her other one, but we just put this one on over her head and she's ready to go before we can get it buckled! It's light weight and non binding so she hardly knows it's on. Excellent Product!"
Jeff G. - ⭐⭐⭐⭐⭐/5
Size/Color: N/A - Joyride Harness
"I have been thinking and thinking about getting this harness but was afraid it was "just another gimmick" but, I decided to give it a try. I bought it for our littlest Shih Tzu. who is about 5 lbs.. Bought the XS and when it came, I adjusted it to the smallest fit and...WOW...I love this harness. Easy on and easy off. So I decided to show the wife how it would do on our Larger Shih Tzu.. 9.5 lbs...and adjusted it all the way out..put it on her and WOW...it fits her great. The wife took it off and...fell in love as well. Ordered another right that minute.. The quality is great, the fit is great and We won't have any other harness again."
Melissa P. - ⭐⭐⭐⭐⭐/5
Size/Color: N/A - Joyride Harness
"My 11-pound Shih Tzu was not exactly a pleasure to walk. She pulled and walked almost at a run. Her new harness from JoyRide has made our walks so much more fun because it slows her down. The fit is perfect and it is so easy to put on and take off. Thank you!"
Sharon M. - ⭐⭐⭐⭐⭐/5
Size/Color: N/A - Joyride Harness
"My Shih tzu "DJ" and my Cockapoo "Carmee" had always worn traditional collars with their leashes. I began to notice that in their senior years they were walking more slowly,and thus were always tripping on their dangling leashes in front of them. I ordered the harnesses for them in order to keep their leashes away from their front legs as they walked. Wish I'd bought them years ago!!! These harnesses are clearly made with pride in craftsmanship...we absolutely love them!!!"
These are just a few of our customers' submitted reviews. You can view all submitted reviews by checking out this page. You'll find a healthy combination of honest reviews! Bonus? You can search by breed with our updated review features! We also have more blog posts that round up reviews based on different dog types for your convenience.
Additionally, if you have sizing questions you can always reach our team through the contact form on our website if the sizing charts provided on this page do not suffice! You'll find two charts available for sizing reference based on weight and girth measurements.
Want more? Feel free to follow us on Instagram at
@joyrideharness
and take a look at more furbaby photos! New to Joyride Harness and need some help picking the right size for your doggo? We have a detailed informational blog post that you can check out:
Click Here To View
Share this post