Best Dog Harness For Rottweilers | Joyride Harness Reviews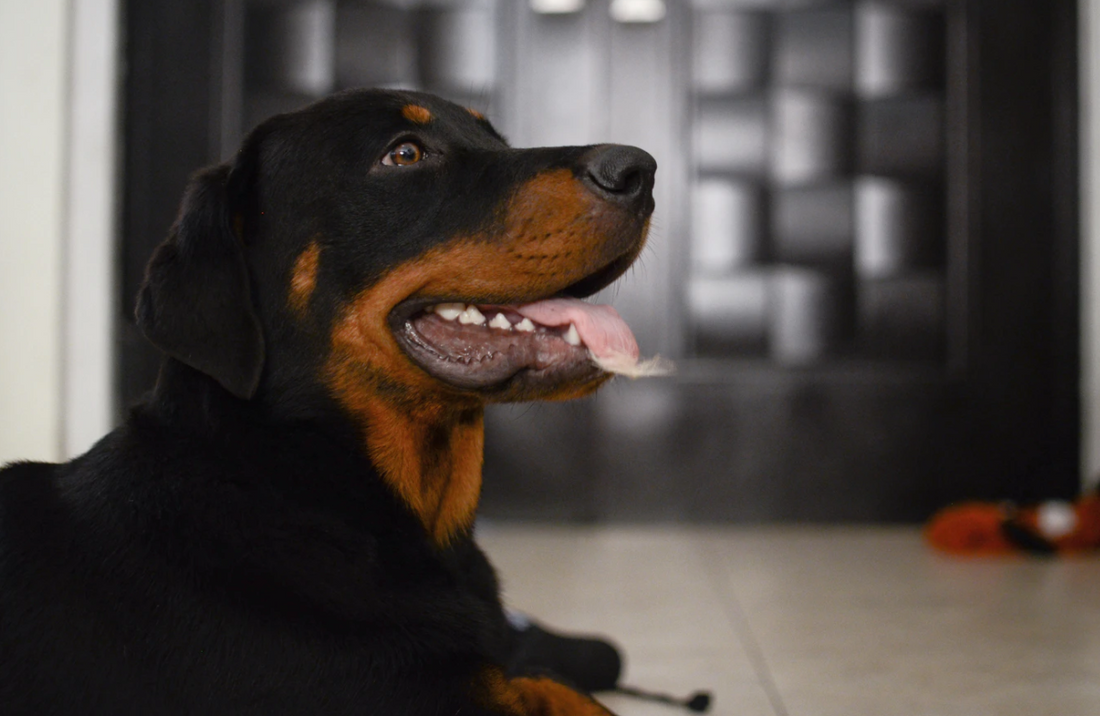 We're overdue for some Rottweiler love so for this week's roundup of Joyride Harness reviews, we're going to share with you what fur baby parents of Rottweilers have to say about the Joyride Harness.
These are customer submitted reviews you can find on our website and just a small sampling of them so be sure to check out the reviews page! Don't have a Rottweiler? You can search reviews by breed type!
Now… let's dive into what these Joyride Harness customers had to say!
Raymond M. - ⭐⭐⭐⭐⭐/5
Size/Color: N/A - Joyride Harness
"Works great. Bought your product for my daughter's out of control 1 year old "puppy" Rottweiler. Instead of being dragged around the yard, she now has total control. Walking Maggie the Rottweiler is a joy. Works so well that my daughter ordered a harness from you for  another troublesome "puppy". Keep up the great work."
Jennifer S. - ⭐⭐⭐⭐⭐/5
Size/Color: N/A - Joyride Harness
"I have a 110 lbs bulldog/Rottweiler puppy who's roughly a year and a half old. He is very good about letting me put harnesses on him but he gets impatient. The other harness we have for him has two buckles (one on each side) and it takes a few minutes to put on. He loves that I can slip this harness on in 30 seconds. I love the super sturdy rings on it as, well as the handle on his back. I also loved that I could adjust both the front chest strap and the under chest/belly strap so it fit him perfectly. Finding quality harnesses for extra large dogs is very difficult but this harness does a perfect job."
Kimberly F. - ⭐⭐⭐⭐⭐/5
Size/Color: N/A - Joyride Harness
"I love the look and it is perfect to walk my Rottweiler!"
Amanda G. - ⭐⭐⭐⭐⭐/5
Size/Color: N/A - Joyride Harness
"So far so good. Akuma is a beast he is a big boy our male Rottweiler. Of course we ordered the XXL but it was to small but I loved the harness so thankfully my husband is really talented and he added some to the harness to make it fit and now it fits wonderful. But Akuma hasn't tried to pull us yet so we haven't been able to test out the no pull part. But Akuma loves his new harness."
These are just a few of our customers' submitted reviews. You can view all submitted reviews by checking out this page. You'll find a healthy combination of honest reviews! Bonus? You can search by breed with our updated review features! We also have more blog posts that round up reviews based on different dog types for your convenience.
Additionally, if you have sizing questions you can always reach our team through the contact form on our website if the sizing charts provided on this page do not suffice! You'll find two charts available for sizing reference based on weight and girth measurements.
Want more? Feel free to follow us on Instagram at
@joyrideharness
and take a look at more furbaby photos! New to Joyride Harness and need some help picking the right size for your doggo? We have a detailed informational blog post that you can check out:
Click Here To View
Share this post