Best Dog Harness For Puppies | Joyride Harness Reviews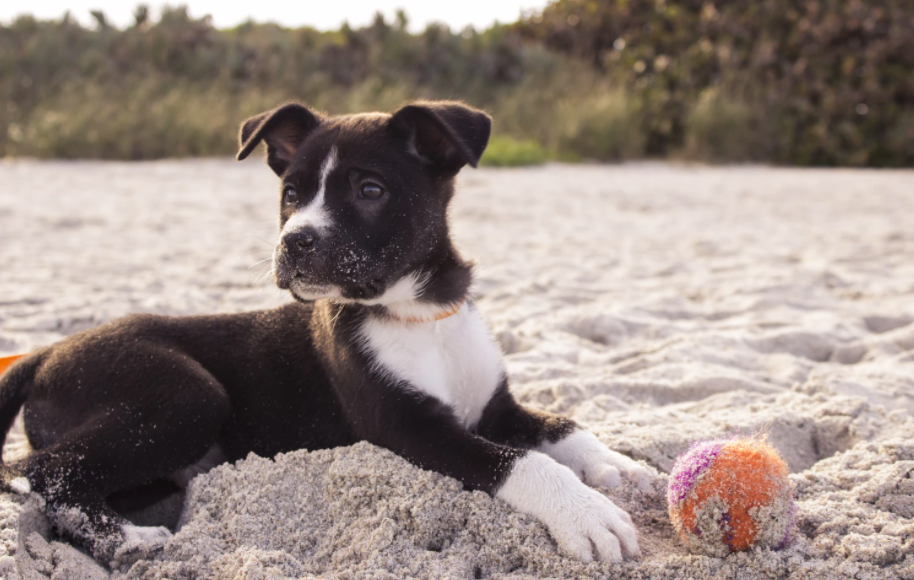 For new puppy owners, it's always a treat to hang out with your puppy and take them on walks. To see them so excited at every corner and creature encountered during their outdoor adventure gets you right in the chest. You think to yourself, how could I love someone so much?
But puppies require responsibility and some training at times especially in the arena of walking. That's why we recommend the Joyride Harness. 
Often, pulling is a behavior that requires training to break the habit and thankfully the Joyride Harness is a great tool to utilize when it comes to this. With puppies, you can get a head start to making sure your walks are done as a team instead of getting dragged down the road as your pup's human. 
We rounded up a number of customer submitted reviews so you can see how things are going for them with the harness!
Charlene W. - ⭐⭐⭐⭐⭐/5
Size/Color: Medium (M) - Joyride Harness
"I bought one for my son's Husky who is full grown now to make walking more pleasant ,I also bought one for me and my 3 1/2 month old Husky pup,what a difference it makes for me to walk her,I still have to try the training ring ,but this harness has made my walks so much better with her,being a puppy and curious pulling happens,the top grab handle helps me get her attached to the nice large rings,very well designed quality harness,THANKYOU!"
Aimee R. - ⭐⭐⭐⭐⭐/5
Size/Color: Medium (M) - Joyride Harness
"My puppy Cooper is a puller and this was our first attempt to reign him in a little. This harness far exceeded our expectations. It is easy on and off, he seems comfortable wearing it, and it fits great- secure and durable adding to my peace of mind for safety. We would purchase again if needed but I have a feeling this one will suit our needs for quite some time- a happy dog and happy owner."
Cherie C. - ⭐⭐⭐⭐⭐/5
Size/Color: Extra Small (XS) - Joyride Harness
"XS for a puppy (12 weeks) Scottish Terrior.  This is easy to put on and doesn't bother Tay's sensitive snout during the in/off process.  It also says in place for our active puppy with short legs.  All the other harnesses we tried would move and she would end up with a leg stuck or lopsided."
Amanda B. - ⭐⭐⭐⭐⭐/5
Size/Color: Small (S) - Joyride Harness
"Have tried several different harnesses over the years for my dogs and they always seem to be a struggle. We often see the vets office and the folks at doggy day camp struggle with the harnesses as well. This one is a breeze to fit to your dog and it's super easy to take on and off. We purchased for our Labrador retriever puppy before we brought her home and introduced her to the harness before she was 9 weeks old. She didn't struggle at all the first time we put it on her and continues to wear it without any resistance. Have already purchased two more sizes for her, as lab puppies grow pretty quickly in the first several months of their life.  Incredibly easy to hook the leash on two and several of our friends have already asked us where we purchased the harness. Also I must have if you are going to use doggy seatbelts in your car. Highly recommend!"
These are just a few of our customers' submitted reviews. You can view all submitted reviews by checking out this page. You'll find a healthy combination of honest reviews! Bonus? You can search by breed with our updated review features! We also have more blog posts that round up reviews based on different dog types for your convenience.
Additionally, if you have sizing questions you can always reach our team through the contact form on our website if the sizing charts provided on this page do not suffice! You'll find two charts available for sizing reference based on weight and girth measurements.
Want more? Feel free to follow us on Instagram at @joyrideharness and take a look at more furbaby photos! New to Joyride Harness and need some help picking the right size for your doggo? We have a detailed informational blog post that you can check out: Click Here To View
Share this post