Best Dog Harness for Pugs | Joyride Harness Customer Reviews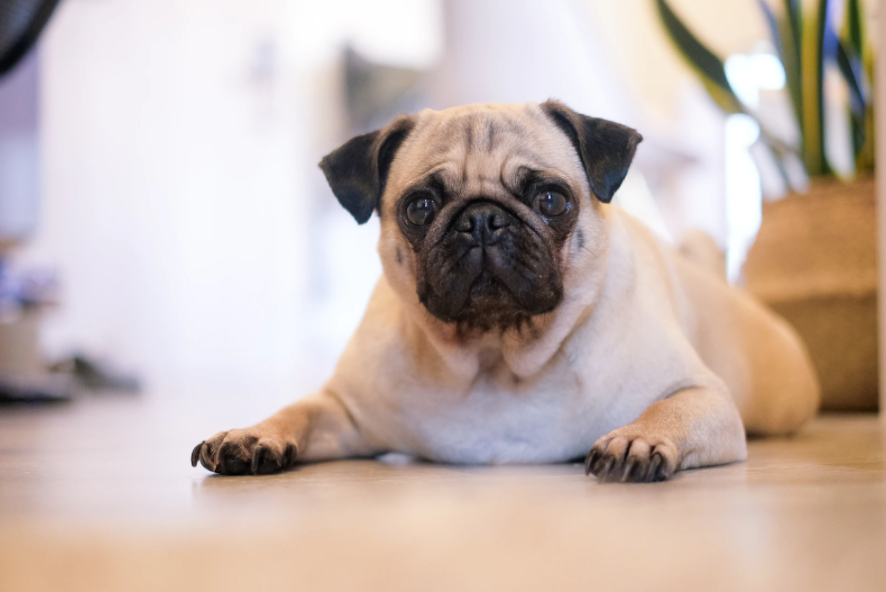 Pugs are one of the many brachycephalic breeds that experience issues with breathing and often are prone to tracheal collapses. Because of this, harnesses are a great alternative to dog collars when it comes to going on walks! The long-term of all dogs' health - not just pugs - was put into careful consideration when design and producing the Joyride Harness.
But how does the harness fare with pug parents? We've rounded up a number of customer submitted reviews from proud pug owners to give you a look at what the Joyride Harness experience is like.
Laura C. - ⭐⭐⭐⭐⭐/5
Size/Color: Medium (M) - Purple Dog Harness
"I love the harness. Lucy is a 9 year old pug with a back injury. She needs help going up and down stairs etc... I ordered the harness hoping that others that can't bend all the way to her tiny level to pick her up could hopefully use the handle to at least help her a bit. I think it's made well and the price as good. She looks so adorable in it n it seems to be comfortable. I also believe she enjoys of course not having anything around or pulling her neck like a leash attached to a collar. Well done JoyRide!"
"I have two dogs , a pug and a little poodle mix.   So I got a small and a medium.  I like how they fit them and they are very easy to put on and very well made.  My one suggestion is, that for little dogs under 25 pounds or so, you wouldn't have to have the side loops and you could put a smaller loop on the back to clip on to the leash.  For little dogs, especially pugs, the harness keeps the pressure off the neck and airways  but I don't think you need the big loop to keep them from pulling.  Overall I think they are very nice and most important, easy to get on and off."
Danielle S. - ⭐⭐⭐⭐⭐/5
Size/Color: Small (S) - Rose Red Dog Harness
"This harness is perfect for my pug! We did have an issue with the seam coming undone on one side but customer service was very good at responding to my email and making it right. I will definitely be buying more as my puppy grows. It keeps pressure off her neck and allows for easy walking plus on and off since she doesn't wear it around the house."
These are just a few of our customers' submitted reviews. You can view all submitted reviews by checking out this page. You'll find a healthy combination of honest reviews! We also have more blog posts that round up reviews based on different dog types for your convenience.
Additionally, if you have sizing questions you can always reach our team through the contact form on our website if the sizing charts provided on this page do not suffice! You'll find two charts available for sizing reference based on weight and girth measurements.
Want more? Feel free to follow us on Instagram at
@joyrideharness
and take a look at more furbaby photos! New to Joyride Harness and need some help picking the right size for your doggo? We have a detailed informational blog post that you can check out:
Click Here To View
Share this post