Best Dog Harness For Labradors | Joyride Harness Customer Reviews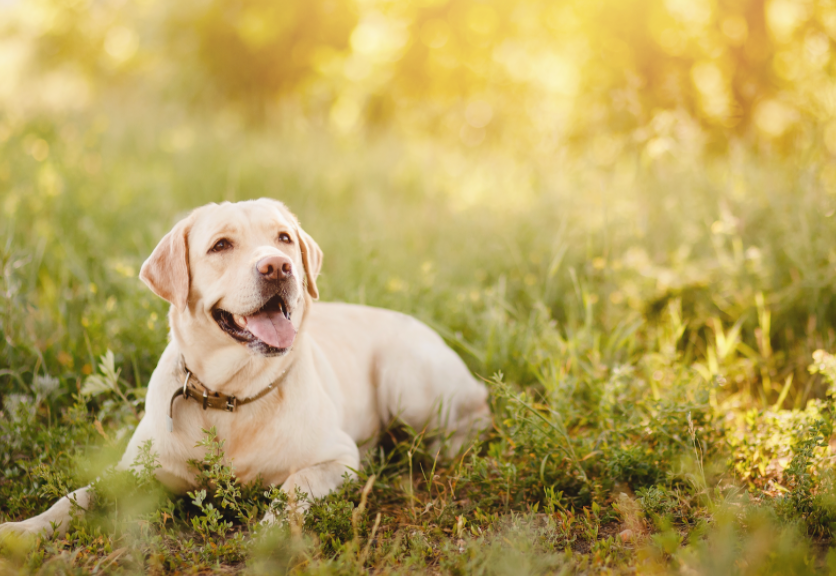 Originating from Newfoundland, Labrador Retrievers are one of the most popular dog breeds in countless countries. They are known for their intelligent, kind, trusting, and gentle demeanor which makes them an ideal companion breed. With so much affection that labradors have to offer, creating a healthy bonding experience through walks is time cherished and worthwhile. What walking accessories have you considered for your Labrador Retriever? 
This breed averages 64 to 79 lbs for males and 55 to 71 lbs for females which means they're well within range for using the Joyride Harness! How is the dog harness working out for Labrador Retriever customers at Joyride Harness?
We've rounded up a number of customer submitted reviews for you to take a look and see if its the right fit for your Labrador!
Amanda B. - ⭐⭐⭐⭐⭐/5
Size/Color: Small (S) - Joyride Harness
"Have tried several different harnesses over the years for my dogs and they always seem to be a struggle. We often see the vets office and the folks at doggy day camp struggle with the harnesses as well. This one is a breeze to fit to your dog and it's super easy to take on and off. We purchased for our Labrador retriever puppy before we brought her home and introduced her to the harness before she was 9 weeks old. She didn't struggle at all the first time we put it on her and continues to wear it without any resistance. Have already purchased two more sizes for her, as lab puppies grow pretty quickly in the first several months of their life.  Incredibly easy to hook the leash on two and several of our friends have already asked us where we purchased the harness. Also I must have if you are going to use doggy seatbelts in your car. Highly recommend!"
Dorothy C. - ⭐⭐⭐⭐⭐/5
Size/Color: N/A - Joyride Harness
"These harness are the world's best!!  Joyride has the best harness to offer.  There are similar brands, however they are not made as well or not as comfortable for the pet. 
Gaston and his sister, Sadie also enjoy wearing these vest verses the choker collar they were wearing.  They are both very energetic strong Labrador's and these harness offers a much safer solution for my friend when walking her pets.  Thank you Joyride !!"
Jim B. - ⭐⭐⭐⭐⭐/5
Size/Color: N/A - Joyride Harness
"I purchased my 1st Joyride Carnes [Harness] for my 18 Month Old Labrador, Brewster. I wanted to make sure of the quality and design before I purchased the second one.  My wife and I were impressed, we bought #2 for Martha, our other 18 Mont old Labrador.  During training for our dogs we used the Pincher/Choker Collar and it was perfect for training.  Test one with the Joyride was walking the Buds on their own leash with Joyride.  Test 1 Passed with flying colors.  Test 2 was using our Dual Leash.  Test 2 Results were OUTSTANDING.  I used the center loop for both dogs and they healed and responded to commands perfectly.  Martha is 60 Pounds and walks on the inside.  Brewster is 80 Pounds and is outside.  The next walk I will use the side loop for Brewster and the center for Martha.  This is a great product that is well constructed.  I recommend the Joyride Harness for dogs of all sizes.  Pinch Collar was needed for training and worked better for walks than their regular collars.  Joyride Harness is essential if you and your dogs want to work as a team and enjoy your walks.  At no time did Martha or Brewster put the leash tight when walking with Joyride Harness.  an added bonus was the ease of control when we encountered  squirrels, deer, other dogs or  people on our walks. One of the best purchases I have made for my me and Buds."
Barbara L. - ⭐⭐⭐⭐⭐/5
Size/Color: Extra Large (XL) - Fall Plaid Dog Harness
"I purchased this harness for my 6 month old Labrador retriever puppy. I ordered the XL in anticipation of him being fully grown and still being able to wear it. It fits him perfectly now and I know that I can adjust the straps to adapt to his future weight. True to size. Great quality. Very tough. The first day he wore it, he rolled in the mud & I had to wash it. It was very easy...Just used a soft brush, rinsed it and air dried it. Good as new! I love it, highly recommend it. Compared to the ones that I saw in the pet store that were similarly priced, this one is better."
These are just a few of our customers' submitted reviews. You can view all submitted reviews by checking out this page. You'll find a healthy combination of honest reviews! Bonus? You can search by breed with our updated review features! We also have more blog posts that round up reviews based on different dog types for your convenience.
Additionally, if you have sizing questions you can always reach our team through the contact form on our website if the sizing charts provided on this page do not suffice! You'll find two charts available for sizing reference based on weight and girth measurements.
Want more? Feel free to follow us on Instagram at @joyrideharness and take a look at more furbaby photos! New to Joyride Harness and need some help picking the right size for your doggo? We have a detailed informational blog post that you can check out: Click Here To View
Share this post