Best Dog Harness For Labradoodles | Joyride Harness Reviews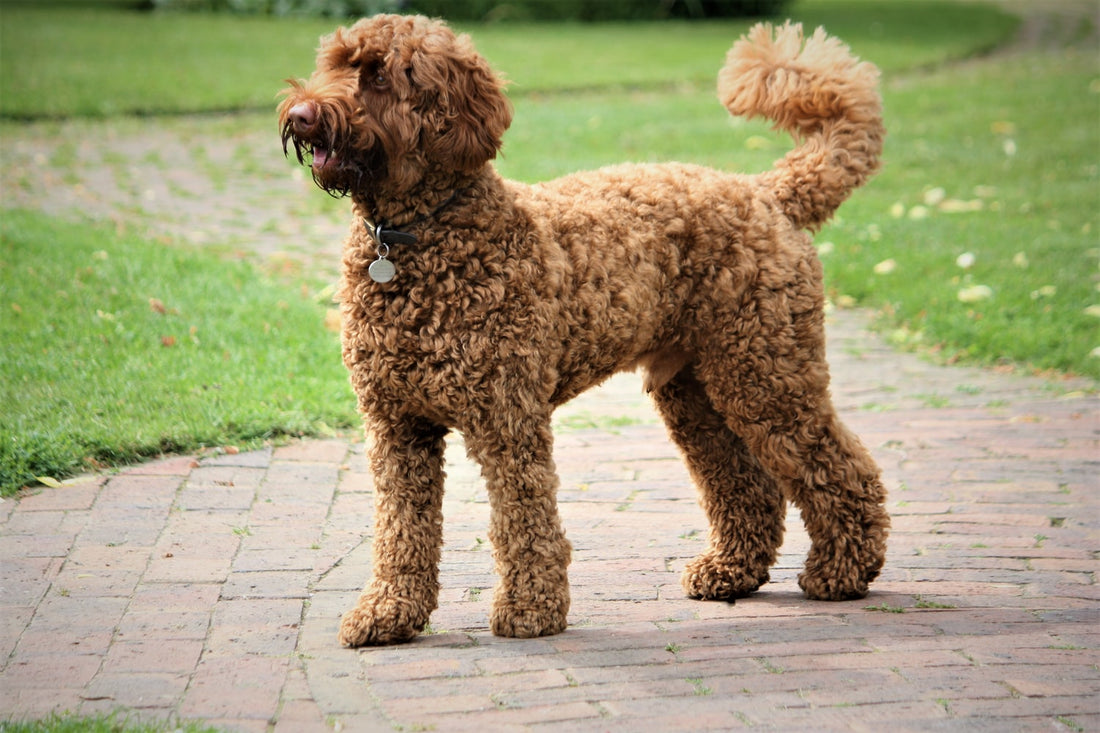 There's a whole lot of love for Labradoodles in the world, so we're going to catch up with everyone else and share some of that Labradoodle love here! This docile and cuddly fur baby breed is the perfect addition to any family, and when you're walking with your family, you're geared up and ready to go! So why not do the same for your Labradoodle?
These are customer submitted reviews you can find on our website and just a small sampling of them so be sure to check out the reviews page! Don't have a Rottweiler? You can search reviews by breed type!
Now… let's dive into what these Joyride Harness customers had to say!
Judi D. - ⭐⭐⭐⭐⭐/5
Size/Color: Patriotic Red -
Joyride Harness
"We have been looking for a new harness for our labradoodles. When we discovered your product, and read the reviews, we figured it was worth a try. Oh my gosh, it's hard to see how incredibly well this product is made by the on-line pictures. We are so happy with our purchase...so easy to walk the pups...you can tell they like it too 😊. Delighted we discovered this product!"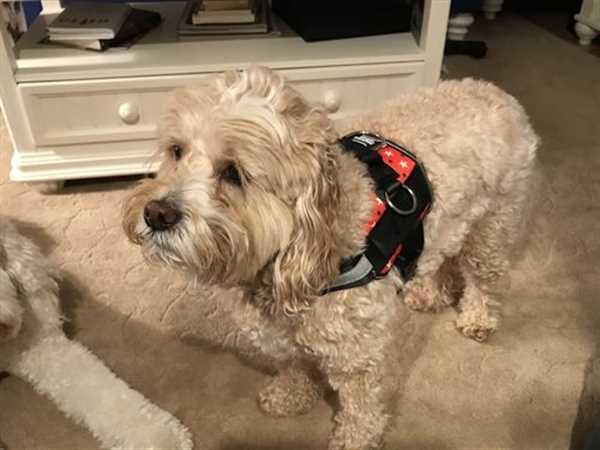 Sheryl S. - ⭐⭐⭐⭐⭐/5
Size/Color: N/A -
Joyride Harness
"I love this harness! Our Boston Terrier is 9 lbs now, so I bought an XS and a S also with your discount option on the 2nd harness. Now we are set as he grows. We have had one for our labradoodle and it's made a huge inference in enjoying our walks! Here's a photo of them on one of our outings."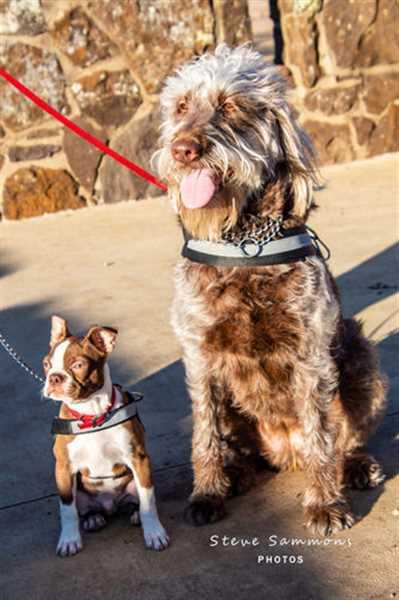 Laura S. - ⭐⭐⭐⭐⭐/5
Size/Color: Blue -
Joyride Harness
"My 13 year old labradoodle loves it! I should have gotten one much sooner! Thank you!"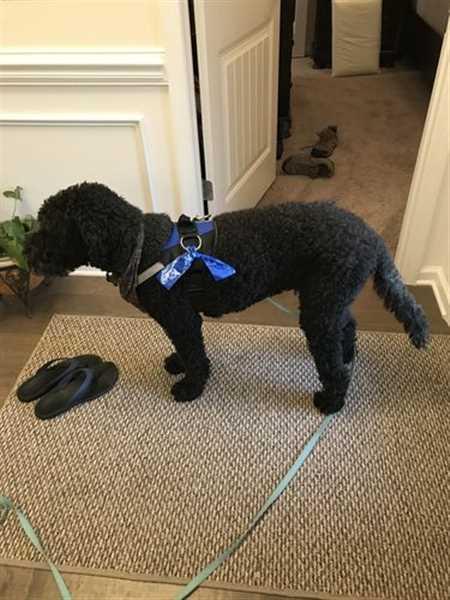 Cheryl P. - ⭐⭐⭐⭐⭐/5
Size/Color: Blue -
Joyride Harness
"Our Labradoodle loves his new harness. He did not do very well walking just with a leash attached to his collar. We put the Joyride on and connected with the middle ring and he did so well walking. No more pulling. Even when he wasn't going for a walk he liked to wear it. All other harnesses we tried he would bite and chew on them trying to get them off. When our dog is happy, we are happy!!"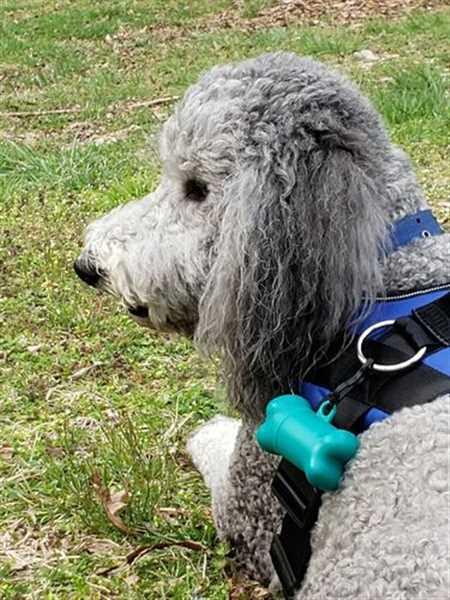 These are just a few of our customers' submitted reviews. You can view all submitted reviews by checking out this page. You'll find a healthy combination of honest reviews! Bonus? You can search by breed with our updated review features! We also have more blog posts that round up reviews based on different dog types for your convenience.
Additionally, if you have sizing questions you can always reach our team through the contact form on our website if the sizing charts provided on this page do not suffice! You'll find two charts available for sizing reference based on weight and girth measurements.
Want more? Feel free to follow us on Instagram at 
@joyrideharness
 and take a look at more furbaby photos! New to Joyride Harness and need some help picking the right size for your doggo? We have a detailed informational blog post that you can check out: 
Click Here To View
Share this post