Best Dog Harness for Corgis | Joyride Harness Customer Reviews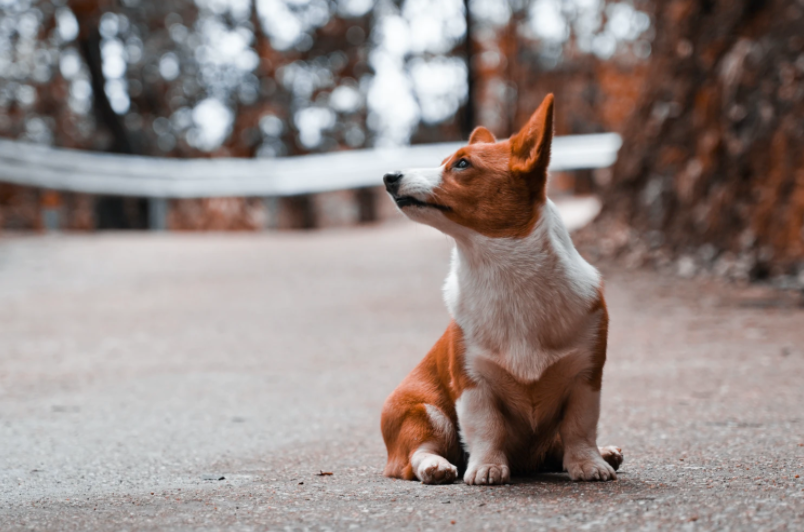 If doctors could prescribe dogs, they probably would prescribe a daily dose of corgi. These fur babies and their short stature really know how to lift our spirits, and when it comes to their well-being, well we want to return the favor and give them the quality of living they help us achieve through their smiles and corgitastic mannerisms. 
Corgis are quite the phenomenon when it comes to Joyride Harness. It seems we've cultivated a large following of corgis and customers who have corgis. They all love the Joyride Harness. To give you a glimpse into the world of Corgis and Joyride Harness, we've rounded up customer submitted reviews so you can see more about their experiences with the harness!
Jessica R. - ⭐⭐⭐⭐⭐/5
Size/Color: Medium (M) - Green Dog Harness
"I love this harness for my little short legged corgi! It's perfect and gives me ease of mind that he won't escape from it on a walk. I love the handle on the back to easily place my dog in and out of the car so he doesn't have to make such a tall jump. The lime green color is so fun too!"
Jennifer C. - ⭐⭐⭐⭐⭐/5
Size/Color: Medium (M) - Purple Dog Harness
"Spotted these harnesses on Instagram and knew I had to try it out for my pup and it doesn't disappoint! My corgi pup is still growing (bought a medium size, she's 21 lbs) so I know it'll fit better as she ages into adulthood. Overall, I love the color, quality, and look of the harness! It slides on easily and looks great! Would definitely recommend!"
Margaret P. - ⭐⭐⭐⭐⭐/5
Size/Color: Small (S) - Blue Dog Harness
"My dog Sidon loves his harness it has always been a struggle to find one that fits both his chest and neck (corgi) but this one has been great. He is still growing so we may need to size up in the future but for now there is plenty of room for adjustment and he can even wear it over or under his jackets and sweaters on extra cold days."
Jana B. - ⭐⭐⭐⭐⭐/5
Size/Color: N/A - Green Dog Harness
"This harness is the best one I've used with my corgi.  I love that I can put it on and take it off so easy—just one buckle!  Having the front part on his chest instead of his neck really helps me control him.   He's escaped from many harnesses, with his stubby corgi legs, but I don't think he can escape this one.  I love the "saddle" shape of the top part, and that it has a handle.  I like to stop and hold that when we pass other dogs on hikes, because he gets too excited.  I love how wide the straps are—they don't dig into my dog.  There are lots of reflectors for safety.  Overall, I think this is a great harness, and much better than the others I've tried to use."
These are just a few of our customers' submitted reviews. You can view all submitted reviews by checking out this page. You'll find a healthy combination of honest reviews! We also have more blog posts that round up reviews based on different dog types for your convenience.
Additionally, if you have sizing questions you can always reach our team through the contact form on our website if the sizing charts provided on this page do not suffice! You'll find two charts available for sizing reference based on weight and girth measurements.
Want more? Feel free to follow us on Instagram at @joyrideharness and take a look at more furbaby photos! New to Joyride Harness and need some help picking the right size for your doggo? We have a detailed informational blog post that you can check out: Click Here To View
Share this post