Best Dog Harness For Cocker Spaniels | Joyride Harness Reviews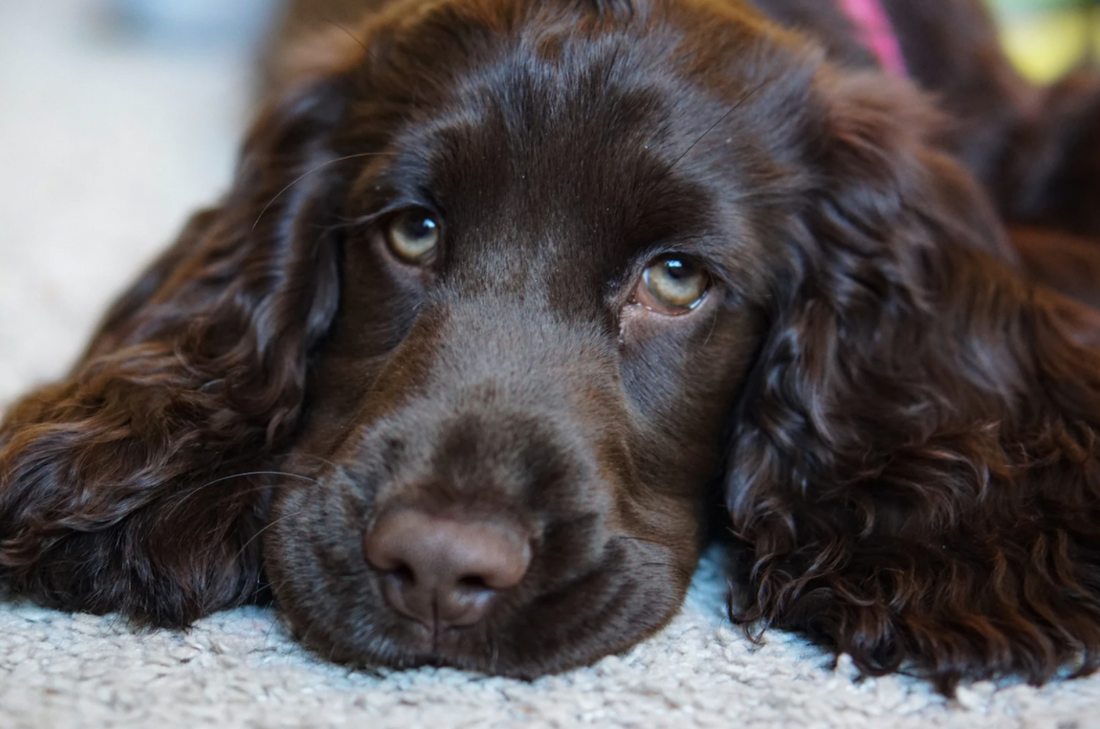 In 2019, we shared with you a number of reviews from customers with Cocker Spaniel fur babies. It's time for a much needed update. Since then, we've rebranded and also improved the quality of our harnesses in our research and development. 
Now that we're up to speed, how are Cocker Spaniel fur baby parents enjoying their Joyride Harnesses as of late? We've rounded up customer submitted reviews to share with you and help you decide if this is the right harness for your Cocker Spaniel. 
NOTE: Don't have a Cocker Spaniel? No worries! You can now search reviews by breed on our Reviews page.
Sarah H. - ⭐⭐⭐⭐⭐/5
Size/Color: Small - Joyride Harness
"My Cocker Spaniel loved it and it fit like a glove. I really enjoyed that I was able to adjust it. Since I got it my puppy has gained weight so I like that it adjustable. My shoulders dont hurt anymore."
Deb - ⭐⭐⭐⭐⭐/5
Size/Color: Small - Joyride Harness
"Getting a harness on my wiggly little girl has always been a challenge.  The Joyride harness goes on so easy and quick, she doesn't have time to wiggle away from me! She's an 18 pound cocker spaniel and the small size fits great!"
Kimberly R. - ⭐⭐⭐⭐⭐/5
Size/Color: Small - Joyride Harness
"My cocker spaniel is reactive and may go into a lunge out of nowhere. This gives me great control over her because of the handle."
Bonnie J. - ⭐⭐⭐⭐⭐/5
Size/Color: N/A - Joyride Harness
"I have tried other harnesses but with cocker spaniel ears I always had trouble getting them off.  The Joyride works and fits great, love it."
Claire L. - ⭐⭐⭐⭐⭐/5
Size/Color: N/A - Joyride Harness
"We recently adopted a blind 13-year-old dog named Joey and we purchased a harness for him as well as our younger cocker spaniel, Puckles. They both love their new harnesses!"
Gina H. - ⭐⭐⭐⭐⭐/5
Size/Color: N/A - Joyride Harness
"Cooper is a typical Cocker Spaniel with tender ears.  He hated his former harness, loved his walks but hated putting on the harness.  He loves his Joyride Harness.  I just say "lets get dressed" ha he lets me put it on him no problem!"
These are just a few of our customers' submitted reviews. You can view all submitted reviews by checking out this page. You'll find a healthy combination of honest reviews! Bonus? You can search by breed with our updated review features! We also have more blog posts that round up reviews based on different dog types for your convenience.
Additionally, if you have sizing questions you can always reach our team through the contact form on our website if the sizing charts provided on this page do not suffice! You'll find two charts available for sizing reference based on weight and girth measurements.
Want more? Feel free to follow us on Instagram at @joyrideharness and take a look at more furbaby photos! New to Joyride Harness and need some help picking the right size for your doggo? We have a detailed informational blog post that you can check out: Click Here To View
Share this post