Best Dog Harness For Australian Shepherds | Joyride Harness Reviews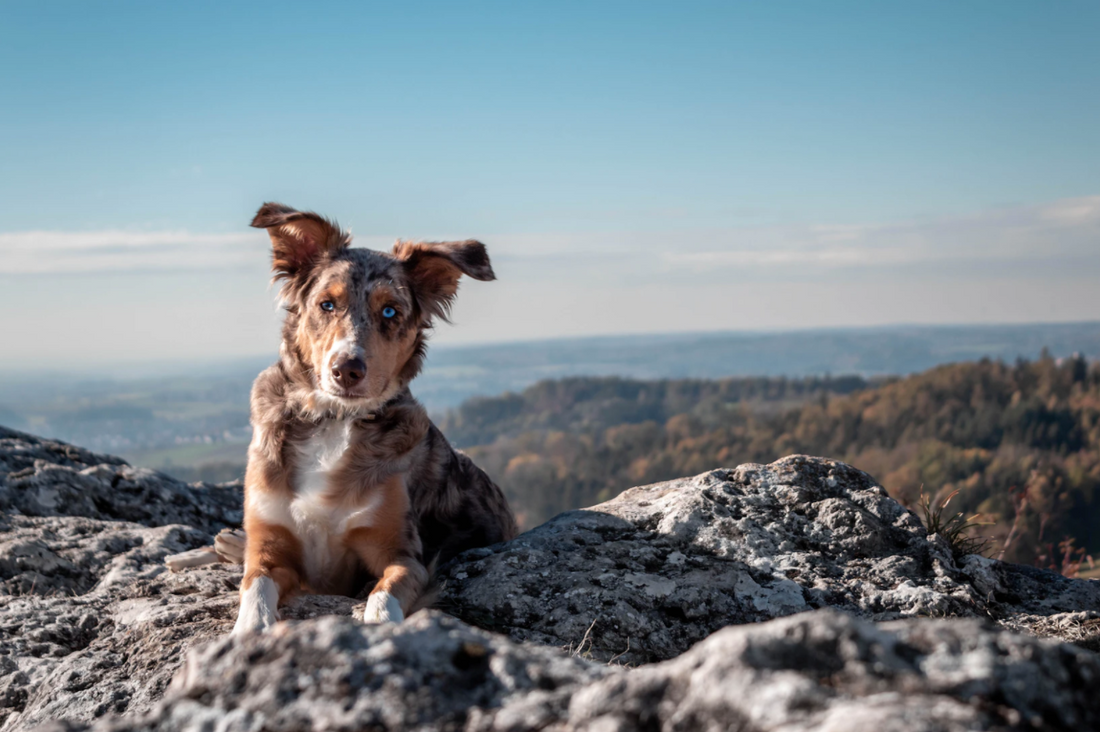 The American Kennel Club (AKC) describes them best: "The Australian Shepherd is an intelligent working dog of strong herding and guarding instincts. He is a loyal companion and has the stamina to work all day. He is well balanced, slightly longer than tall, of medium size and bone, with coloring that offers variety and individuality."
For such a strong fur baby, walking options need to be built for that kind of strength which is why the Joyride Harness has worked out so well for Australian Shepherds! We've rounded up a number of reviews from Joyride Harness customers with Australian Shepherds so you can see how it's working for them and decide if this is the right fit for your fur baby!
Meredith S. - ⭐⭐⭐⭐⭐/5
Size: N/A - Joyride Harness
"Love love love this harness! I bought 2 for my Australian Shepherd puppy: one that fits him and will grow with him now, and one that he should mature into. I love the ease of getting the harness on and off. It's so much easier than the typical no pull harness that you have to thread their legs through. Wyatt is such a squirmy little thing too, so being able to slip it on over his head and just buckle it is so much nicer than having to struggle with the other type of harness."
"Our second Joyride harness (next size up) broke unexpectedly while our Rotti / Australian Shepherd Kira was running outside. We contacted their customer service, sent them a couple of photos and voila - they immediately sent out a new replacement. Love the Joyride Harnesses bec they are so easy to get on and use! Also like the grab handle at the top bec it makes it very easy to get quick control of Kira when she gets a little too excited!"
"My 6 month old (mini) Australian Shepherd does not like any harness, but this one fits him the best and is the most comfortable for him and bothers him the least.  I love the rings on both sides and the middle, they are great for training.  its the easiest harness to put on a dog, just slip on and click!!"
"Bought the small for my Jack Russell Terrier and the medium for the Australian Shepherd - you would think that they were made for them. Great fit, easy on / easy off, and solidly constructed. I am very happy with this purchase!"
These are just a few of our customers' submitted reviews. You can view all submitted reviews by checking out this page. You'll find a healthy combination of honest reviews! Bonus? You can search by breed with our updated review features! We also have more blog posts that round up reviews based on different dog types for your convenience.
Additionally, if you have sizing questions you can always reach our team through the contact form on our website if the sizing charts provided on this page do not suffice! You'll find two charts available for sizing reference based on weight and girth measurements.
Want more? Feel free to follow us on Instagram at @joyrideharness and take a look at more furbaby photos! New to Joyride Harness and need some help picking the right size for your doggo? We have a detailed informational blog post that you can check out: Click Here To View
Share this post