Best Dog Harness For 2021 | Joyride Harness Customer Reviews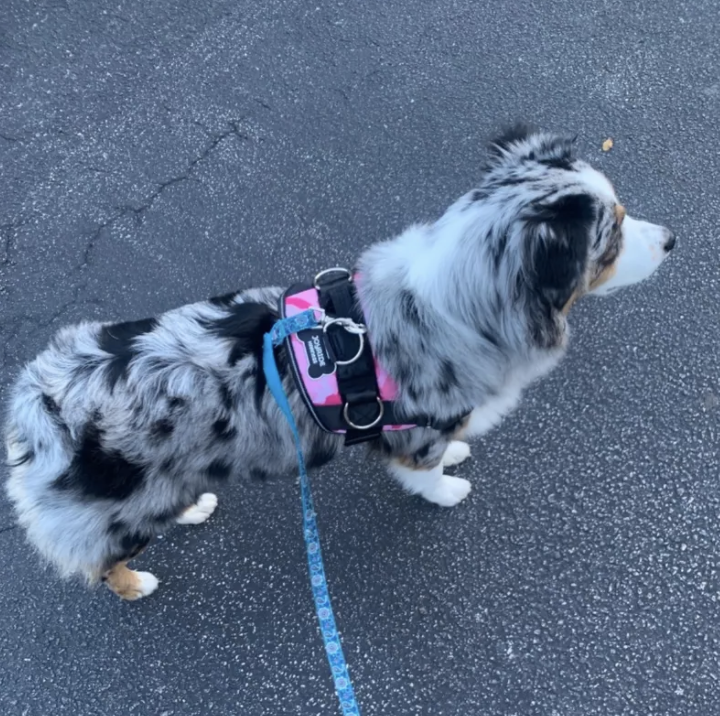 It's hard to fathom that 2020 is over. 
After how the year has panned out, everyone is hoping that 2021 will bring some good news or a glimmer of hope that the pandemic will be behind us. We're just grateful that our walking time with our dogs isn't affected and we see the time together as precious moments. 
So why not start the year off on the right paw with a quality harness to improve your walks together? Judging from the reviews we've received this year, customers are loving the Joyride Harness. We want to take a moment to share their submitted reviews so you can see if this is the best dog harness for your dog in 2021!
Here are some of our more recent reviews.
Malissa F. - ⭐⭐⭐⭐⭐/5
"Having a Great Dane puppy, I waited until he got to 6mos to buy the Joyride Harness so I didn't need to upgrade. But I wish I had purchased earlier. The Joyride Harness is so easy to get on & off, especially the single chest clip."
Lisa Z. - ⭐⭐⭐⭐⭐/5
"My neighbor has one on her dog and she recommended it to me and the first time I put it on my dog it was like a miracle! Whatever this harness has that makes it do what it does is life-changing. I can actually walk my dog now and my 9 yr old daughter can also. My Australian shepherd would literally drag me down the street when I would walk her. I recommend this harness to everyone I know that has a dog and even strangers. I can't rave enough about it!!!!!!!"
Susannah F. - ⭐⭐⭐⭐⭐/5
"My dog is 13 years old and getting him into his previous harness was sometimes awkward -- getting his leg through the loop was sometimes uncomfortable for him. It also didn't fit completely correctly. The Joyride harness slips over his head and fits exactly right. No awkwardness. He enjoys walks a lot more now."
Holly W. - ⭐⭐⭐⭐⭐/5
"My dog doesn't walk me anymore! So easy to use and my dog doesn't fight to put it on. I love the extra rings for the leash and it even has a glow in the dark label. He is gonna be a big dog, I will definitely be ordering again when he outgrows this one."
Patricia H. - ⭐⭐⭐⭐⭐/5
"My terrier will pull on the leash whenever we go walking and she gets nervous or spooked by something. This harness is not only super easy to get on and off, but it is sturdy and really does discourage pulling."
These are just a few of our customers' submitted reviews. You can view all submitted reviews by checking out this page. You'll find a healthy combination of honest reviews! Bonus? You can search by breed with our updated review features! We also have more blog posts that round-up reviews based on different dog types for your convenience.
Additionally, if you have sizing questions you can always reach our team through the contact form on our website if the sizing charts provided on this page do not suffice! You'll find two charts available for sizing reference based on weight and girth measurements.
Want more? Feel free to follow us on Instagram at
@joyrideharness
and take a look at more furbaby photos! New to Joyride Harness and need some help picking the right size for your doggo? We have a detailed informational blog post that you can check out:
Click Here To View
Share this post