What Do We Feed Our Dogs?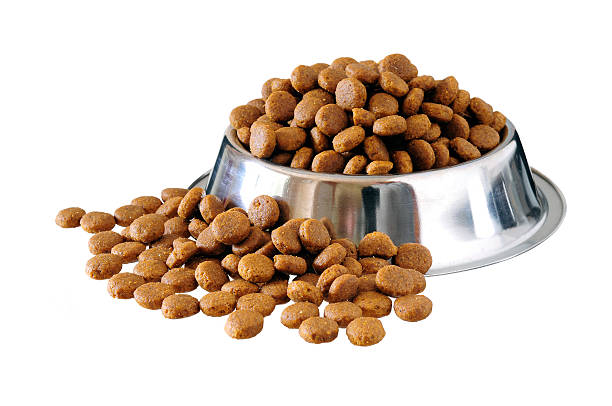 We, at Joyride Harness, frequently receive questions or participate in discussions about our dogs' lifestyles. One question that is commonly asked is What dog food is the best for our fur babies? 
After searching and testing options, we found the perfect dog food for our pups and now we recommend it to everyone: friends, family, and now you. Our favorite dog food - out of the food options researched - is ZIWI Peak and is available on Amazon. 
Pro-tip: While ZIWI Peak is available at a lower cost on Amazon, if budget allows, we recommend shopping for it at a local pet store to support businesses during the coronavirus pandemic.
Why did we choose ZIWI Peak?
With research made available to the public, we were constantly pointed in the direction of raw foods as being the best dog food option. However, with our lifestyles being as busy as they are, a raw food diet isn't feasible as it requires more time for meal prep. The raw food diets we stumbled upon required a constant cycle of freezing food, unfreezing food, and further preparation afterwards. 
So we kept on with the search, keeping in mind our schedule and our dog's nutrition needs. That's when we found the holy grail: ZIWI Peak. 
We know what you're thinking: How is ZIWI Peak a better option than a raw food diet?
We've got news for you. ZIWI Peak is a raw food that's freeze-dried so it doesn't have to be refrigerated, much like dog kibble. 
For one of our pups, we give him 1 scoop of ZIWI Peak in the morning and 1 scoop of ZIWI Peak at night. The serving size will depend on how big your dog is. It's been nearly two years since we switched to ZIWI Peak and we love its convenience and our dogs love it for the flavor and nutritional value.
Observation: Poop-Eating Behavior Stopped
Our pup used to eat dog poop all the time and it drove us up the wall. It turns out that his previous food was missing key enzymes that were essential for his body's needs. After switching the dog food to ZIWI Peak, he stopped the poop-eating behavior almost immediately. 
Downside (Con): Cost
The one downside about ZIWI Peak is that it is not cheap or the most cost effective dog food. However, we firmly believe that years of eating great food will maintain or add to our dog's lifespan in years so it is 100% worth it to us. If ZIWI Peak is within your budget, don't hesitate. 
Pro-tip: If ZIWI Peak is too expensive, make sure to feed your dog a grain-free diet of the best brand you can afford. 
READ: HOW TO BUDGET FOR YOUR DOG'S FOOD
Upside (Pro): Customers Love It
ZIWI Peak is ranked at nearly 5 stars on Amazon based on the reviews they've received. We recommend reading through the reviews to see if ZIWI Peak is the right choice for your dog's diet.
Upside (Pro): Variety of Flavors
ZIWI Peak offers a variety of flavors, all rich in protein. Our pup's favorite flavor from ZIWI Peak is lamb. 
Upside (Pro): Ethical Consumption
The ingredients sourced for ZIWI Peak's foods come from farms that are humane and free-range with an ingredient list that is simple and easy to understand. The more recognizable the ingredients are, the more likely the food holds great nutritional value for your dogs, free of added and unnecessary ingredients. 
***READER'S NOTE*** Joyride Harness and the contributing writer are not affiliated with ZIWI Peak. I know we sound like a ZIWI Peak sponsor but rest assured, we are not! What you've just read is an honest, candid review of ZIWI Peak foods and was not written in exchange for products. Additionally, Joyride Harness opinions are subjective as we are not veterinarians. It's recommended you seek assistance from a veterinarian for health issues and consult with them for your dog's diet before switching food.
READ: THESE HEALTH PROBLEMS COULD BE CAUSED BY YOUR DOG'S FOOD
What you've just read is a sampling of blog posts we offer at Joyride Harness. We cover current events, informational posts, interviews, and more! You can find more content including tips and tricks and how-tos for caring for your dog on our blog at
this section
. Feel free to leave a comment with tips you're looking for!
Share this post