The Top Rated Harness For Large Dogs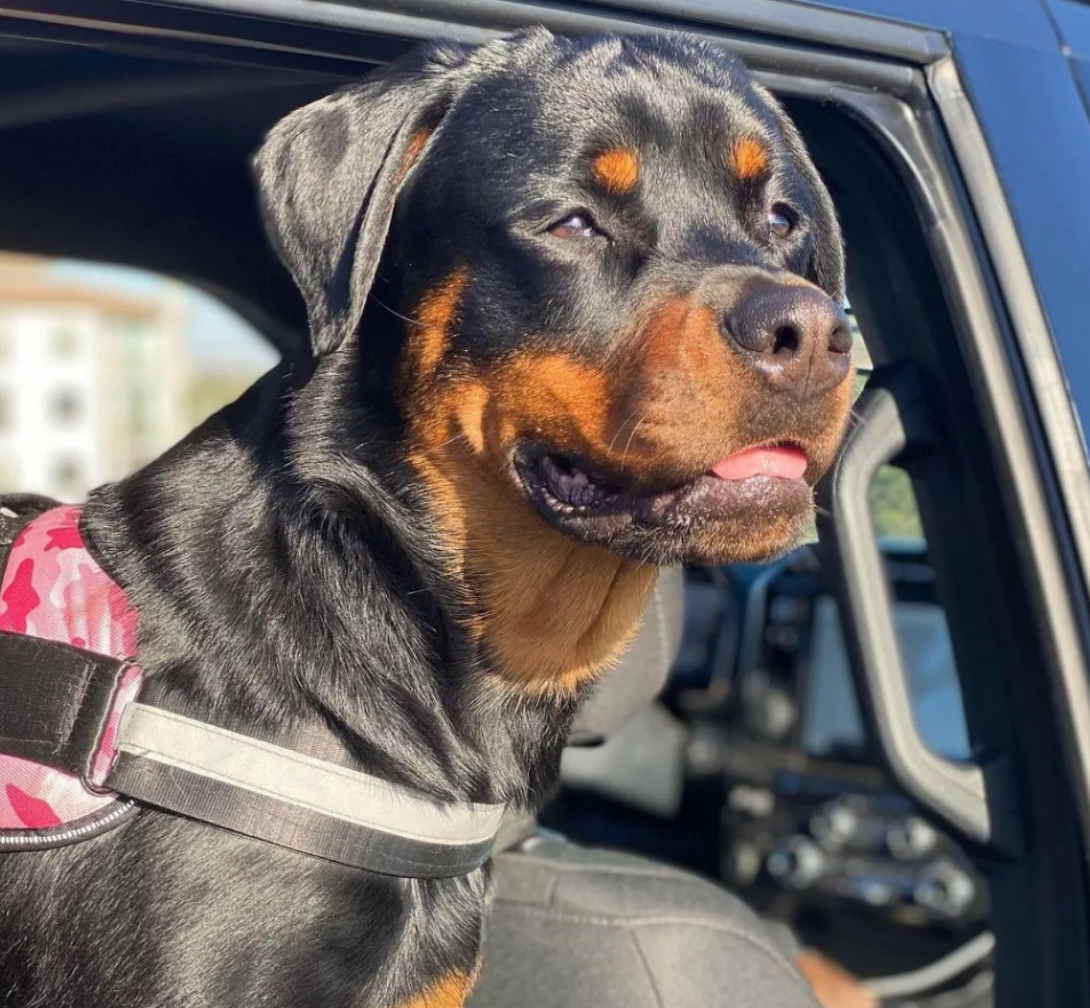 So, you don't just own a dog, you own a horse! Just kidding, but sometimes it might feel like that.
Big dogs can be a handful or two. They're full of love but they have a lot of power behind them. When you take them on walks and they pull, they bring your arm and your soul with them.
But what can you do to make your big dog easier to handle?
Well, first of all, nice to meet you, we're Joyride Harness and our harnesses are great! They help with pulling and they're much safer for your dogs than just a collar. They put the "Joy" in Joyride. 
Our Harnesses Have Over 35k 5 Star Reviews
We don't mean to brag, but yeah, people love them. 
And it's for a good reason. Our harnesses:
Are veterinarian approved 

Go on/off in two seconds flat 

Secure straps for the entire walk 

Have 2 adjustable straps for a perfect fit 

Are built to last because they're sturdy and heavy-duty

Will not irritate dog's sensitive armpits
Of the larger breeds our customers shop for, they lean towards either a size XL or size XXL (2XL) harness. 
What Joyriders are Saying
Anyone can say their harnesses are the top-rated harness for large dogs, but we're just going to show you what real Joyride Harness customers are saying.
⭐⭐⭐⭐⭐
Fantastic Control and Walking Ease
"
We have two large dogs who love to pull, and Easy Walk harnesses just weren't doing the trick. With these I have much more control, they are super easy to get on. Fits Porter nice and snugly."
- Julie B. 
Size: XL
⭐⭐⭐⭐⭐
Absolutely love this harness
"We had to get a different harness for our 70lb dog due to vet recommendation and decided to also get our 107 lb dog a new one too. Our one pup Sadie only enjoyed her new pink one a few times before passing away from cancer a few days ago, but our big boy continues to love and enjoy his! Walking such a large dog is much simpler with this design. My husband likes the handle to help redirect attention if a squirrel walks passed us. :)"
- Jennifer J.
Size: XXL
⭐⭐⭐⭐⭐
Love this Harness!
"My large dog is a shepherd/lab mix and she has a lot of energy! She's normally taking me on walks with our previous harness, but this one works great to help prevent that pulling!! It is super easy to put on and take off and equally easy to adjust for proper fit. I absolutely love how cute it is on her too! The chest band in the front really seems to help with the pulling, where our last harness did not have that. Would definitely recommend!"
- Robin M. 
Size: XL
For more doggie photos and pup-related fun, follow us on Instagram at @joyrideharness. And for a more detailed blog post about finding the best size dog harness for your pup, check out this blog post!
Thank you to the following Joyriders for their wonderful photos:
@​​
val_maxx_the_explorers
@oaklynn_therottweiler
Share this post