Best Machine-Wash Safe Dog Harness | Joyride Harness Customer Reviews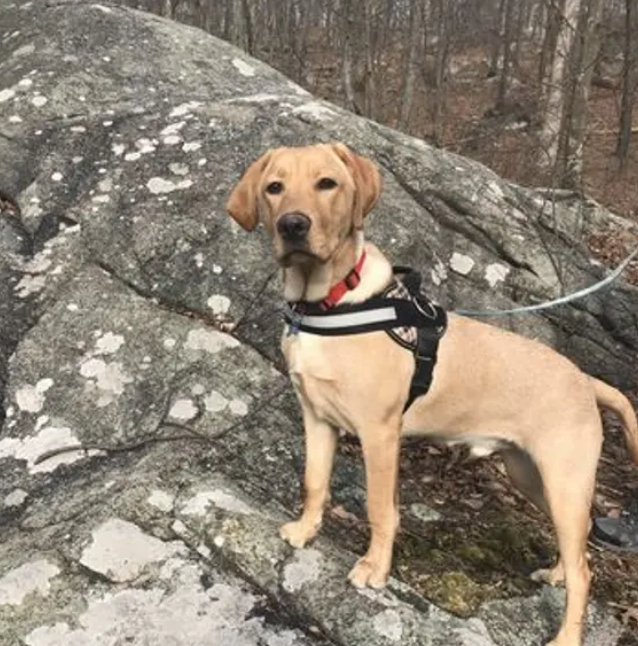 Seasons may change but the potential for rain and wetness is always there.
Sometimes "skipping a walk" isn't an option. Your dog needs to go out and walk and do their business as dogs do. That means there will be days you face rain, snow, and other weather conditions (heck, maybe you're going to the beach) that can get your dog and their walking accessories wet.
And when that happens, you'll want to make sure that the accessories are washed and dried so that it's clean and ready for the next use. 
The great news is the Joyride Harness is machine wash and dryer safe! Here's a batch of customer reviews submitted through our website from Joyride Harness customers that are loving their experience. Here's what they had to say!
Shantele R. - ⭐⭐⭐⭐⭐/5
"We love the harnesses. We wear them all the time. As rough and tough boys we give the harnesses a run for their money. They have been put through the mud and washed several times and are good as new. They are great quality and give our owners peace of mind knowing we are safe, secure and comfortable. Not to mention absolutely handsome boys in our Joyride gear."
Kim W. - ⭐⭐⭐⭐⭐/5
"The only harness that keeps our very strong beagle/bulldog from pulling. Buddy's very curious nature stays under control without the choking that occurred with other harnesses. Buddy often finds the muddiest spots in our yard and the harnesses are very easy to clean. We have 2 harnesses so we are never without one while the other is being washed. We wouldn't consider another harness! Our veterinarian suggested Joyride and the company has exceeded every expectation."
Barbara L. - ⭐⭐⭐⭐⭐/5
"I purchased this harness for my 6 month old Labrador retriever puppy. I ordered the XL in anticipation of him being fully grown and still being able to wear it. It fits him perfectly now and I know that I can adjust the straps to adapt to his future weight. True to size. Great quality. Very tough. The first day he wore it, he rolled in the mud & I had to wash it. It was very easy...Just used a soft brush, rinsed it and air dried it. Good as new! I love it, highly recommend it. Compared to the ones that I saw in the pet store that were similarly priced, this one is better."
Liann J. - ⭐⭐⭐⭐⭐/5
"Apollo loves his harness. Tries to put it on when I take it off. He spent all day yesterday at the beach jumping in waves. It held up great. Came home and washed it. Looks like new."
Denise B. - ⭐⭐⭐⭐⭐/5
"We love these harnesses for our rescue mix, Lila! They're super easy to put on, and super strong but comfortable for our dog. We bought the second one for when the other has to be washed - a great decision!"
These are just a few of our customers' submitted reviews. You can view all submitted reviews by checking out this page. You'll find a healthy combination of honest reviews! Bonus? You can search by breed with our updated review features! We also have more blog posts that round-up reviews based on different dog types for your convenience.
Additionally, if you have sizing questions you can always reach our team through the contact form on our website if the sizing charts provided on this page do not suffice! You'll find two charts available for sizing reference based on weight and girth measurements.
Want more? Feel free to follow us on Instagram at
@joyrideharness
and take a look at more furbaby photos! New to Joyride Harness and need some help picking the right size for your doggo? We have a detailed informational blog post that you can check out:
Click Here To View
Share this post