5 Things I Wish I Knew Before Becoming a Dog Owner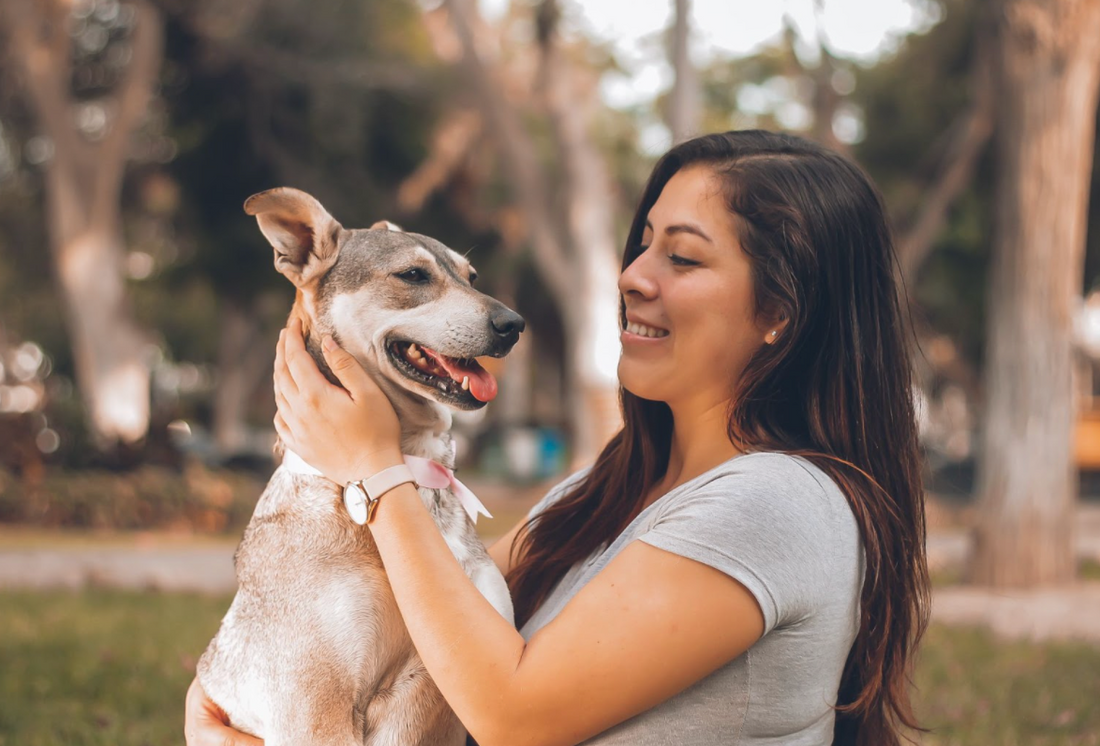 Dogs – They are too cute! They're loving and loyal. They give you kisses and stay by your side no matter what. They're your best friend!
Having a dog sounds like a terrific thing! However, dogs are more than just precious companions. Unlike another person, your dog can't take care of itself. It needs you. Cats need you too but they're less hands-on and are more independent.
Getting a dog is a commitment. It sometimes even means sacrifice, whether it's time and/or money. So before you get all excited about the idea of kisses and cuddles, there are a few things you should consider.
Dogs Are Like Children

Travel Will be…Different

Beware the Puppy

Prepare to Make Purchases

Consider Your Lifestyle
Dogs Are Like Children
Whether you're buying a puppy or an adult dog, dogs need training, exercise, attention, and preventative, sometimes emergency, health care. And it doesn't stop there.
You need to invest time and even money into your dog constantly. Even beyond that, you need patience.
You may find poop or in the corner (or when you least expect it.) Your new shoes could be chewed up. Maybe the dog has been scratching at the door since you left and now your molding is torn to pieces. 
You may even take your dog to a park and it pees on a nearby stranger. It happens. This is why the shirts with the words  "dog parent" on them are more than just cute: you are its parent! It's up to you to teach it right from wrong.
If you resume a dog, you don't know what you're going to get as far as issues go from past experiences. You are committing to something that has no control over its situation. You are saving a life so it may take a little more work to overcome past traumas. 
The cuddles on the couch after a long day of work are worth it. But sometimes, after a long day of work, you come home and step right in poo instead. It's always unexpected.
Travel Will be…Different
With a dog, depending on its size and behavior, you may or may not be able to travel with it. 
Depending on your dog, there are a variety of options and they all must be considered. 
You Bring Your Dog Along
Perhaps you can fly with your dog, perhaps you can't. Perhaps you don't even want to. 
Even if you aren't flying, can you bring your dog along in the car wherever you go? Sure, you can drive, but you'll need to find dog-friendly hotels, restaurants, and attractions if you don't want your pup sitting in its crate all day while you're out enjoying your destination.
If you can't bring your pup along, you don't want to and can't leave your dog alone. It needs to use the restroom and eat and drink. 
Or, You Don't
If you leave your dog at home, know that kennels aren't always reliable as they may not be staffed 24/7 and dogs can feel "stranded" by their parents in such a stressful environment.
So, you may need to look into services like Rover for someone to drop by or even spend the night at your residence. There are also a variety of pricing options for any budget. 
And even then, nothing is guaranteed. Sometimes, the Rover sitters might not show up on time, might not check up on your dog as often as you agreed when you hired them, or invite over guests that you didn't agree to have around (all true stories). 
And what happens if you're 800 miles away? We don't mean to scare you but these things happen and you need to be prepared for the possibility. 
Beware the Puppy
They're cute and cuddly. They have little wiggle butts and high-pitched yelps. They're new and they don't come with any predisposed behavioral issues due to years of potential abuse.
However, they're a clean slate which means you have to do all of it. You have to set the routine and train them. 
If you get a puppy you have to be ready for chewing, peeing, pooping, and crying for several weeks. You have to crate train them which could mean weeks of restless nights because your puppy is howling. This is very real. 
Puppies grow fast. But when you are sleep-deprived, your couch is being pooped and peed on, and you need to replace a bajillion things in your home because they've been chewed up, you'll wish you could speed up that growing process. Patience.
Prepare to Make Purchases
Getting a dog won't require the same amount of change as a baby, but you do need to purchase and prep before you get your dog so it is safe, healthy, and content. Not everything is an immediate need and you can build gradually. 
Here's a list of starters for you:
Helpful Tips
Dog crate:

The best dog crates provide coziness and a place that belongs just to them.

They're a place to put them when you leave the house, when they misbehave, or even when they eat. There are wire crates, wooden crates, plastic, fabric, and others. To decide what's right for your dog, you'll want to consider:
The size of your dog.

If your dog will grow.

If your dog likes to look around.

Will your dog try to escape?



Why a harness?

Do you know that a simple dog collar can be doing more damage to your dog than you could ever imagine? A well-fitted harness keeps your dog comfortable, keeps their neck safe, and helps you control your dog without risk of injury or death. No more constant pulling. No more choking your dog. No more bad walks.



Leash and seat belt duo:

Taking your fur baby to the park? Well, you're going to need your leash, of course, but what you may forget about is the importance of a seatbelt. Seatbelts are required by law because they save lives. You pamper your fur baby in every possible way, so don't skimp out here.
Dog food:

Dogs require a wide range of nutrients in different quantities throughout their lives. Many people have questions about grain-inclusive or grain-free dog food, pea-free dog food, or dog foods containing animal byproducts. If your dog has been diagnosed with a food allergy caused by grains, you may choose a grain-free diet under the guidance of your veterinarian.

Here

are some foods we recommend.



Vet appointment:

You'll want to schedule a vet appointment ASAP to make sure everything is good. Depending on where the dog is from, it may need to be neutered or spayed or may have an underlying health condition that you'll want to identify. Dogs also need flea and tick medication. They also possibly need microchipping (for tracking) and training classes if it is too much to do on your own.
Consider Your Lifestyle
Before you consider getting a dog, you should also think about how a dog fits into your life – if it fits.
As we showed you above, there's a lot to consider and invest in. You should be thinking about:
What is important in your life?

Do you enjoy traveling? What will you do if you're not home?

Do you have kids? 

Do you have the finances to properly care for the dog?

Do you have space?

Who can take care of your dog when you aren't around?

Can you devote time to training and caring for the dog?

If you live in an apartment, do you mind taking it outside several times a day?
Even beyond these elements, every dog breed is different. Some breeds require more exercise than others. Some are better with kids than others. Some shed and some don't.
Think about the dog as more than a fluffy companion but a life you are responsible for. If now is not the time for a dog, you may want to hold off. 
Put a lot of thought into this huge life step because it will change your life and your dog's life forever! 
For more doggie photos and pup-related fun, follow us on Instagram at @joyrideharness. And for a more detailed blog post about finding the best size dog harness for your pup, check out this blog post!!
Instagram photo credit:
@smokieandbanditthefrenchie
Share this post