Why You Should ALWAYS Use a Dog Harness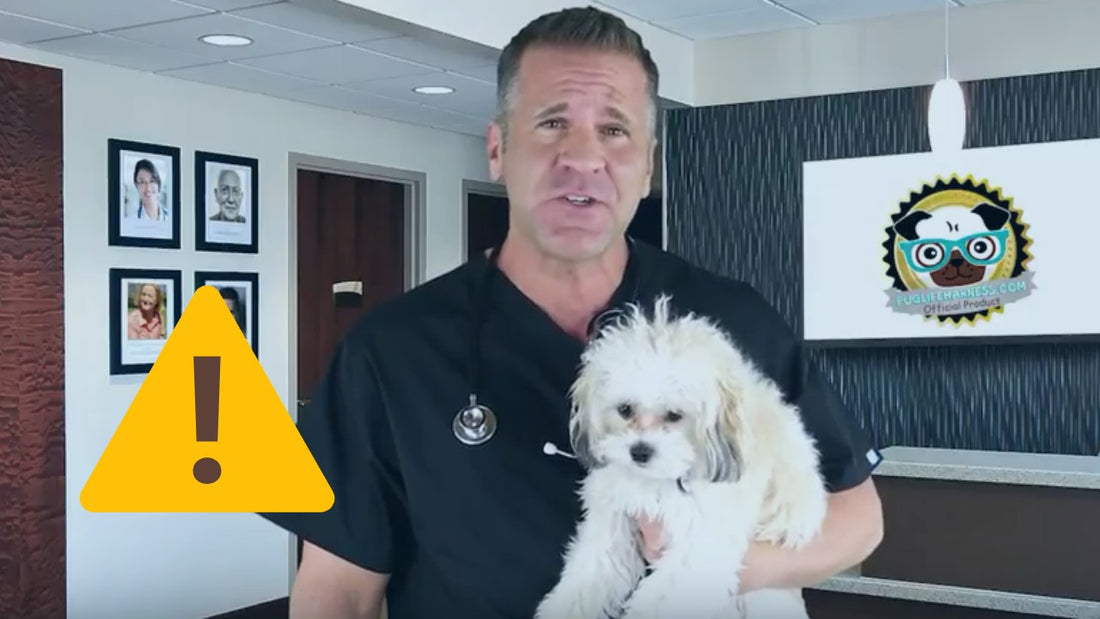 Do you know that a simple dog collar can be doing more damage to your dog than you could ever imagine?
Every time your dog pulls on its leash, it may be causing long-lasting negative effects, the most common being a damaged trachea, which is one of the leading cause of death in dogs.
A dog's neck is one of the most sensitive areas on their body and prone to extensive damage and sometimes even death.
The best way to prevent this damage is to make sure your dog wears a harness. A collar should only be used for tags but for walking and training your dog , your safest and best bet is a harness.
A well-fitted harness keeps your dog comfortable, keeps their neck safe and helps you control your dog without risk of injury or death.
Some harnesses also help train your dog to walk beside you so that they stop pulling like the new Pug Life All-In-One Dog harness.
The new & improved Pug Life Harness uses a revolutionary side ring technology designed to train dogs to stop pulling.
It's easy to get on and off, comfortable for all breeds of dogs, and loved by over 10,000 happy customers.
No more constant pulling... No more choking your dog...  No more bad walks…
Keep your dog comfortable and under control without risk of injury with the Pug Life Harness.
Share this post