Make travelling with your dog simple and hassle free with our Portable & Collapsible Silicon Dog Bowls. These bowls are made with food grade silicon material that is highly durable and perfect for daily walks or out of town adventures. You can even use its BONUS CLIP on backpacks, belt holders or leashes! Kiss your stress filled trips goodbye!
Here are more great features of our Portable & Collapsible Silicon Dog Bowls:
- Lightweight
- Easy to clean
- Holds 1.5 cup of food or liquid
- Folds flat
For any questions, feel free to ask!
Customer Reviews
Write a Review
Ask a Question
I have only had the harness a week or so but the material that goes around the shoulder area is beginning to loose threads. Also, I wanted to order some for my daughter wedding but you don't have any in stock. I don't u defat and why you don't have them in stock. The advertisement is every where but it's disappointing when you can't get them.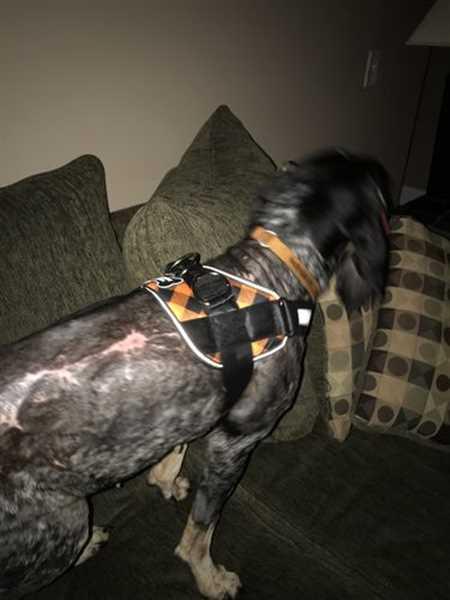 06/03/2020
Kathryn L.
United States
Bowl
Great! great great great
05/30/2020
Brandi R.
United States
Harness
Everything was Excellent
05/30/2020
Mark M.
United States
Taking the sled dog.
Our Ausie loves the harness. She still has the urge to fulfill her fantasy of being a sled dog, but she's not choking herself in the process. The harness goes on and comes off easily. Great product. The bowls are a little small, but still work for being on the go.
05/27/2020
Monique E.
United States
Love this Company
I have been very pleased with everything I have purchased through thus company! The harnesses are wonderful and the Collapsable bowls are great! The only negative I can say is that I wish I had looked at my last bowl purchase more closely, because it was the smaller size and I really needed the larger one.
05/25/2020
Wendy B.
United States
Easy to use
The harness is attractive and the simplest harness to put on I've ever used. Seems comfortable for my dog and doesn't feel warm when I remove it. My dog is in between sizes so I got the large harness and keep it adjusted to the tighter setting - the only thing I find is I have to retighten frequently due to the silky belt like strap it begins to loosen.
05/22/2020
Margaret J.
United States
great bowl
I use this bowl every day when my dog and I are outside - stays fairly clean and it's large enough for my small dog
05/21/2020
Michele C.
United States
Finally a harness my "houdini" cannot escape from!
Great! It just took longer to receive it than expected/