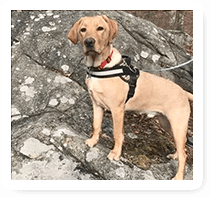 Making life much easier for everyone!
ANGIE W.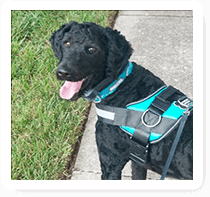 Best Harness Ever!
DANA D.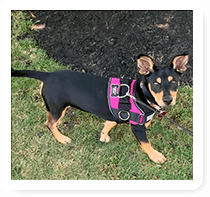 No more wrestling with our puppy!
BRIAN B.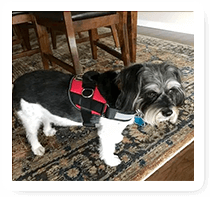 My girl LOVES this harness!
ASHLEY C.
Joyride Harness Custom Name Tag Collection for 2.0 Harnesses
Unleash your dog's personality with the Joyride Harness Custom Name Tag Collection! Designed to offer both style and function, these name tags are the perfect accessory for your furry friend's harness. Whether you're looking to add a touch of charm or essential information, this collection has you covered.
Features:
13 Customizable Tags: Personalize with your dog's name and important details to ensure they always find their way back to you.
Interchangeable Designs: With 13 unique tags to choose from, you can switch up your dog's look according to mood, occasion, or necessity.
Easy to Use: Simply replace the standard "JOYRIDE" tag on your harness with your new custom tag.
Size Variety: Available in multiple sizes to fit your dog's harness perfectly, ensuring a secure and stylish fit.
Durable Material: Recommended to print on cardstock paper for a long-lasting and sturdy tag.