The Top-Rated Harness For Small Dogs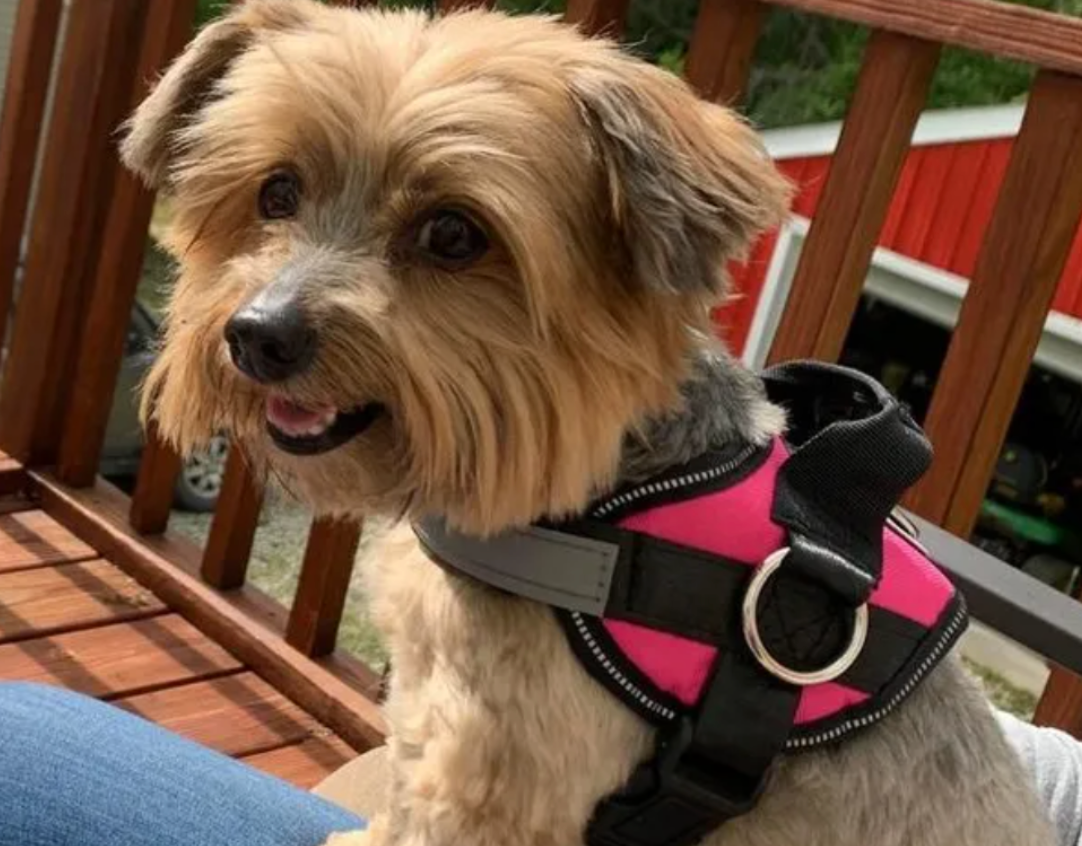 We love all dogs, but can we agree that smaller dogs come with some benefits like picking them up and moving them, lightweight lap snuggles, and plenty of room on the bed.
No matter the size of your dog, you should always make sure you're giving it everything it needs. 
It starts with something that keeps them safe, like their harness.
Harnesses are much safer for dogs than collars. 
Did you know that dogs have an "opposition reflex?" This means they pull against pressure. 
When a dog feels pressure on the front of its throat from a collar, it actually pulls against it. And the tighter the collar gets, the more your dog will pull. 
Collars, especially choke or chain ones, can be painful and damage your dog's trachea.
Don't make the mistake of hurting your little one. Pick a harness. Which harness is best for your small dog?
Well, hi there, we're Joyride Harness and we offer the most joyful harnesses you could ever own. 
But don't take it from us. 
Our loyal Joyriders say it best!
Our Harnesses Have Over 35k 5 Star Reviews
⭐⭐⭐⭐⭐ We don't mean to brag, but yeah, people love them. 
And it's for a good reason. Our harnesses:
Are veterinarian approved 

Go on/off in two seconds flat 

Secure straps for the entire walk 

Have 2 adjustable straps for a perfect fit 

Are built to last because they're sturdy and heavy-duty

Will not irritate dog's sensitive armpits
Why is Joyride Harness the Best Harness for Small Dogs?
Anyone can claim their harnesses are top-rated, but we'll let our customers speak for us.
⭐⭐⭐⭐⭐
Keeps a Small Dog Safe
"The Joyride harness is incredible. This is our second purchase. The first harness was still fine, just dingy from over a year of wear. 
My dog is a harness escape artist, and this one is secure and safe. I have a dachshund/terrier mix at about 15 lbs. she wears size small.
I also ordered the seat belt because I lost our first one."
Size: S
⭐⭐⭐⭐⭐
Seniors take note
"Very well made helps me with my two small dogs. I'm a senior and find this harness very helpful in walking my dogs. Easy to put on and take off. I feel very secure walking them with this harness."
- Lesley V.
Size: XS
⭐⭐⭐⭐⭐
Hassle free
"I ordered two harnesses for my small dogs. We previously had harnesses they had to step into which was always a challenge getting them on when it was time to walk. These are great! They fit right over their heads and then fasten with ease."
- Michal M.
Size: XS
For more doggie photos and pup-related fun, follow us on Instagram at @joyrideharness. And for a more detailed blog post about finding the best size dog harness for your pup, check out this blog post!
Thank you to the following Joyriders for their wonderful photos:
Share this post