The Best Dog Harness For Mini Aussies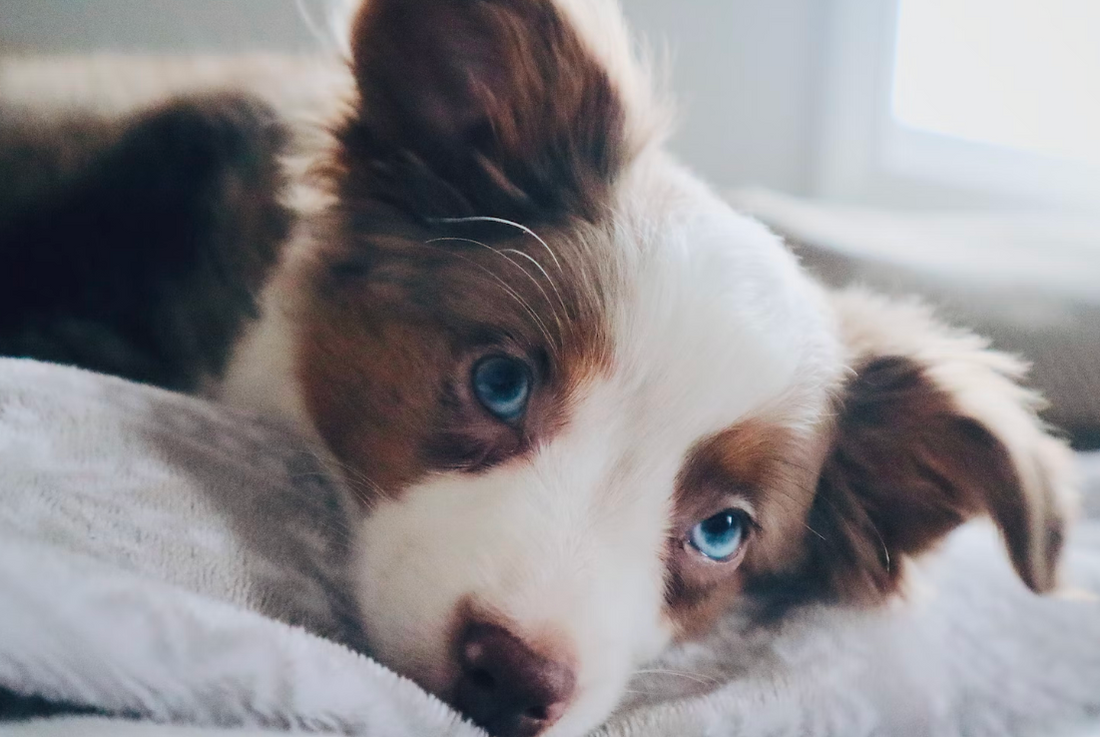 Mini Australian Shepherds can pack a load of exercise into one walk. They're energetic balls of fluff, and sometimes they have a way of tugging you along on walks. Sometimes it's worse… they slip out of their collar or walking gear.
You love them for their bold and exciting personality. They make you smile every day, but wow. You wish the soreness in your arms and joints would let up, and you're tired of chasing after your pup when they run loose. How do you deal?
That's where Joyride Harness steps in. 
Joyride Harness is a popular dog harness choice for Mini Aussies nationwide. A quick scroll through the tagged section of our social media profiles will show you that.
Mini Aussies and their dog parents LOVE Joyride Harness. 
What makes the Joyride Harness so special for Mini Aussies?
The harness is made from durable, quality materials

Making it machine-wash safe!

There's no pressure around your dog's neck, minimizing the risks of tracheal collapse

Secure buckle

Better control of pullers (no-pull dog harness)

Works great with 2-in-1 Leash & Seatbelt Combo for car rides

Three rings for different leash and seatbelt attachment points

It can still be worn with a dog collar

Lightweight but with plenty of padding

Breathable mesh for long walks

Reflective straps and stitching for night visibility
What are Mini Aussie dog owners saying about this harness regarding running with their dogs? Here's what they
have to say
.
⭐️⭐️⭐️⭐️⭐️I love Joyride Harness
"I couldn't go for walks with my mini Aussie because he always seemed to slip out of other harnesses. I love the Joyride Harness because it's strong and secure and looks great!" - Christine K.
⭐️⭐️⭐️⭐️⭐️Does Not Pull Like She Did Before
"Our mini Aussie is very comfortable with it on she also does not pull like she did with her other harness. It's made like it will last many, many years ." - Thomas L.
⭐️⭐️⭐️⭐️⭐️ High-Energy Aussie
"Our mini Aussie Kasey is a typical high-energy Aussie in a pint size. Pulling on her leash has been a major problem and nothing has worked until the Joyride Harness. Used with a 30 ft. training lead Kasey gets some much-needed exercise and training to sit, wait, come, etc. And she is learning not to pull!!! Kasey gets 'really' excited when I get out her Joyride Harness. She really likes it!! I've tried other harnesses, and none have worked as well as Joyride Harness...👍" - Diane T.
⭐️⭐️⭐️⭐️⭐️Viggo is Happy!
"My Mini Aussie, Viggo, was a puller and has a sensitive neck. He'd always hack if he pulled. This harness is amazing! As soon as I "easily" put it on him, for whatever reason, he didn't even try to pull. The fit is perfect and it's so much easier to put on him than another brand I'd previously purchased. Bottom line, I couldn't be happier, and neither could Viggo!"
⭐️⭐️⭐️⭐️⭐️Highly Recommend
"This is my second harness only because my mini Aussie outgrew his first. He didn't know he was supposed to stay a mini. I loved the first so much that I never considered any other brand. The harness goes on easily, is sturdy, and has rings for any leash position I could possibly need." - Colleen D.
This dog harness is perfect for all sorts of dogs: rescue dogs, agility dogs, guide dogs, watchdogs, dogs that might run after a squirrel, and you need a handle to hold them back. The dog harness design relies on a proper fit or barely snug fit to ensure the dog's comfort and prevent them from making a great escape.
For more doggie photos and pup-related fun, follow us on Instagram at @joyrideharness. And for a more detailed blog post about finding the best size dog harness for your pup, check out this blog post!
Share this post