St Patrick's Day Gift Guide For Dogs & Dog Lovers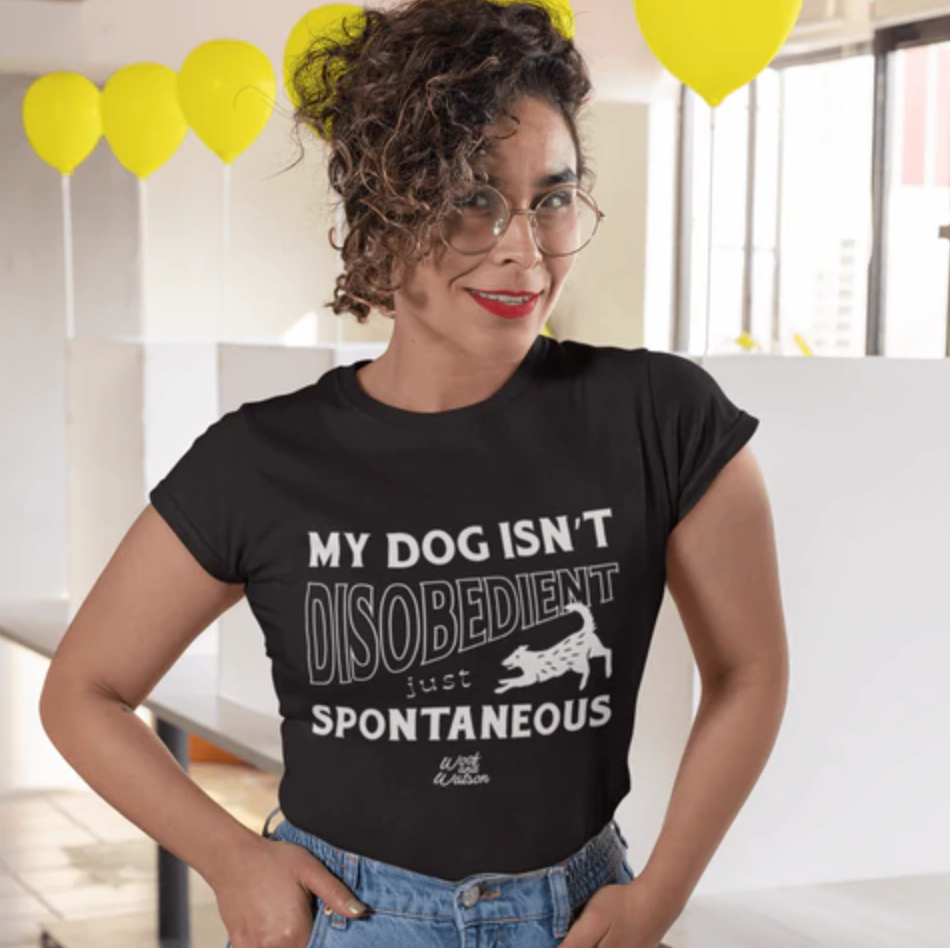 Looking for St. Patrick Day gift ideas for you, your dog, or a dog lover you know? You're in ☘️luck☘️ because we have a list of the perfect gifts for you. 
Gift Idea #1: Joyride Green Plaid Harness
Although plaid or, more commonly known in celtic countries as "tartan," is widely associated with Scotland, there are a few Irish family tartans. Most people of Irish heritage wear the tartan of the county or province where their families lived. 
Make our Green Plaid Harness the signature tartan of your family! 
Gift Idea #2: Spring Plaid Dog Harness
Looking for something a little lighter green? Maybe with the added spice of some extra colors? Check out our Spring Plaid Dog Harness!
Gift Idea #3: Green Joyride Dog Harness
Maybe you want to bypass the plaid in favor of something bold and bright! If so, our Green Joyride Dog Harness is the perfect festive gift.
Wondering which size of harness fits best? We have found that your dog's weight is the best measurement tool to use when choosing the proper size.
If you're in between sizes, for dogs that have a wide chest or shoulders, go UP one size. 
If you're in between sizes, for Dogs that have a narrow chest or body, go DOWN one size.
At the bottom of each harness page, we have a size guide to help you determine which size is best for your dog. Don't have a small dog? We have some tips for the best harnesses for large dogs.
Wondering if a harness will fit your dog's breed?
Simply enter your dog's breed in the search box and click 'search!'
Gift Idea #4: 2 in 1: Dog Leash/Seatbelt Combo
When something can perform more than just one function, that's just cool, and this 2 in 1: Dog Leash/Seatbelt Combo is exactly that. 
Taking your fur baby to the park? You'll need your leash, but what you may forget about is that seatbelts matter for more than just humans. Protect your dog on the go with this multi-purpose combo so you're always prepared.
It's convenient, reflective, and built to last! 
Gift Idea #5: Feisty (But True) Apparel 
Yeah, you own a dog. And you're a proud pup parent! So let the world know.
Our friends at Woof and Watson have apparel that you will love sporting!
Do you make treat offers your dog can't refuse? You might be a Dogfather. 
For the misunderstood dog and owners, your dog isn't disobedient, just spontaneous. Like you!
Do you just freaking love dogs? It's okay to just freaking love dogs, okay?!
Best of all…
Every purchase from Woof and Watson helps a rescue dog in need. Every month, the company donates anywhere from $3,000 - $5,000 to Dogs Without Borders, a non-profit that has placed over 6,000 dogs in loving homes.
Gift Idea #6: Decorative Canvas Wall Art
Canvas wall art is the perfect way to show your love for your dog. Put it up at home, in your office, or anywhere you go. Personalize these canvases with photos and the name of the dog!
Is your dog a foodie? Own it and show it. 
Maybe someone you know or even you lost your best furry friend.
Honor them and remember the lost loved one with a canvas in its memory. 
There are a plethora of canvases to remember a best friend gone but never forgotten.
Gift Idea #7: A Fluffy Pillow
Put it on your couch, put it on your bed, or put it on their bed, put your pup on a pillow. 
Create your dream home decor with these 100% cotton throw pillows.
Completely personalized with your fur baby's picture, they are every bit as cute as they are cuddly. Guaranteed to make you, your family, and friends smile every time you look at them!
Paw prints make a house a home and that's a fact.
Your dog + love = all you need. 
Note: These are "complete" pillows, meaning it includes both the cover and the soft insert. In other words, you don't need to buy anything else. They are ready to use right out of the box. 
The plush insert is machine washable, we recommend spot cleaning the cover.
Why Choose Joyride?
Did you know that Our Dog Harnesses Have
Over 40,00 Reviews
?
It's true. Our harnesses are the last harness you'll ever need. Guaranteed!
Our harnesses:
Stop pulling

Have a 365 day warranty

Are easy to put on and take off

Come with a free exchange option

Help rescue dogs in needs with each one purchased

Promise you a 100% no-rise money back guarantee 
What Our Customers are Saying
⭐⭐⭐⭐⭐ A great fit with no choking
Milo had outgrown his previous harness and was ready for the next size up. I needed something snazzy for his big personality. We love the black plaid look on Milo!
Dog Weight: 

10 - 20 lbs.

Breed of Dog: 

Jack Russell/Pomerainian/Chihuahua
 ⭐⭐⭐⭐⭐ ❤️ They are the best!!
I love the Joyride Harnesses. I purchased an XXL for our 110lb Labrador several years ago when they were called "Pug Harness"   I found it an easy on and off harness that checked all the boxes. He crossed the rainbow bridge two years ago and I still have his harness. Now we have purchased again for our 10 week old puppy. Once again it is a winner! We purchased three sizes for him to grow into as I don't want to be without one of your harnesses. They are the best!!
Dog Weight:

10 - 20 lbs.

Breed of Dog:

Labrador
For more doggie photos and pup-related fun, follow us on Instagram at @joyrideharness. And for a more detailed blog post about finding the best size dog harness for your pup, check out this blog post!!
Share this post