REVIEWS: Best Dog Harness For Shiba Inus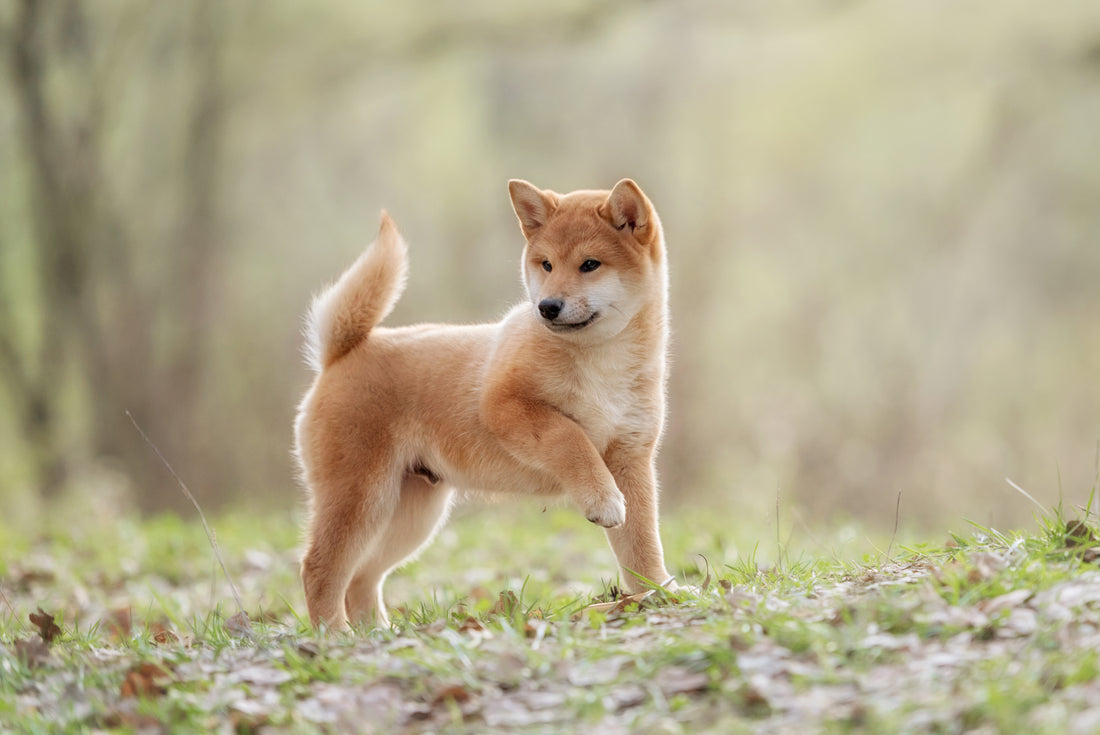 Shiba Inu are a small-to-medium sized breed of hunting dogs originating from Japan. They're known to be quite charming, alert, confident, and faithful. Shibas are considered the oldest and smallest of Japan's dogs. 
Although Shibas are small, they are well-muscled and were originally bred for hunting. Today they aren't used for hunting and are instead a popular companion breed, although they never lost their spunk. 
Shiba Inu are independent by nature and are often described as very cat-like. They are known for their cleanliness and are loyal and alert with strong prey instincts. They are also known escape artists, which is why many choose to walk their Shiba Inu in a harness than a regular collar. 
Choosing a Shiba Inu Harness
Shiba Inu are athletic little dogs who need plenty of exercise and mental stimulation to remain happy and healthy. According to My First Shiba, these pups require 30 to 45 minutes of walking at least 4 times a week! But this requirement may vary depending on your fur baby's energy levels, age, etc. But it's a truth universally acknowledged that happy pups love their walkies! 
Since Shibas are little escape artists, it's important to choose escape-proof walking and training tools for your pup. Harnesses are the best choice because they will not injure your dog's neck if they see a bunny and yank you. 
The Joyride no-pull harness for Shiba Inu is the best harness for Shiba Inu because of its quality, sturdiness, and adjustability. Since Shiba Inu are known escape artists, it's important to choose a harness that can adjust for a perfect fit. Our harnesses have multiple points of adjustment to ensure even the most 'Houdini' dog stays put. 
Most Shiba Inu can fit in either a small or a medium Joyride Harness. For the best fit, check out our size chart. We have two size charts you can use for finding the right size harness for your Shiba: by weight and by girth. For weight, select your dog's weight and purchase the corresponding harness size. To measure girth, place the end of a measuring tape between your Shiba's shoulder blades. Wrap the tape around the largest portion of your dog's ribcage to get their girth measurement. 
Joyride Shiba Inu Harness Reviews 
We think that Joyride is the best Shiba harness on the market, but you don't just have to take our word for it. We've rounded up a number of customer-submitted reviews coming from real Shiba pet parents! 
Here's what they had to say about their Shiba Inu and the Joyride Harness.
To avoid confusion, please note that we changed our name from Pug Life to Joyride. They are still the same great products, just under a different name.
Jan H. - ⭐⭐⭐⭐⭐/5

Size/Color: N/A - Star Pink and Camo
"Shiba Inu have to be the most stubborn breed on earth! It used to be so difficult to harness them up for our walks until I began using the Pug Life Harness. These removed a lot of the hassle! Thanks for a great product!"
Susanne H. - ⭐⭐⭐⭐⭐/5

Size/Color: N/A - Green
"Kenji is a male Shiba Inu. Walking him is so much better now. Putting on and taking off the Pug Life Harness is easy."
Donna W. - ⭐⭐⭐⭐⭐/5

Size/Color: N/A - Black and Purple
"My Shibas LOVE their Pug Life harnesses!  They are so easy to put on and take off and they are very sturdy and, I think, beautiful!"
Sondra N. - ⭐⭐⭐⭐⭐/5

Size/Color: N/A - Green and Pink
"Love this Harness. Ordered two: A Medium for my Kobe 27lbs. Shiba Inu and a Small for my Mia 18lbs. Shiba Inu. Great quality size and colors."
Joyride Harness for Shiba Inu
These are just a few of our customers' submitted reviews on the Joyride Harness for Shiba Inu. You can view all submitted reviews and testimonials by checking out our customer reviews page. You'll find a healthy combination of honest reviews! 
Additionally, if you have sizing questions, you can always reach our team through the contact form on our website if the sizing charts do not suffice! Do not hesitate to contact us with any other questions you may have in selecting the best harness for your Shiba Inu.
Want more? Feel free to follow us on Instagram at @joyrideharness and take a look at more furbaby photos! We love sharing photos of our customers repping their Joyride gear 
Share this post