Joyride Harness: Which size chart should I use?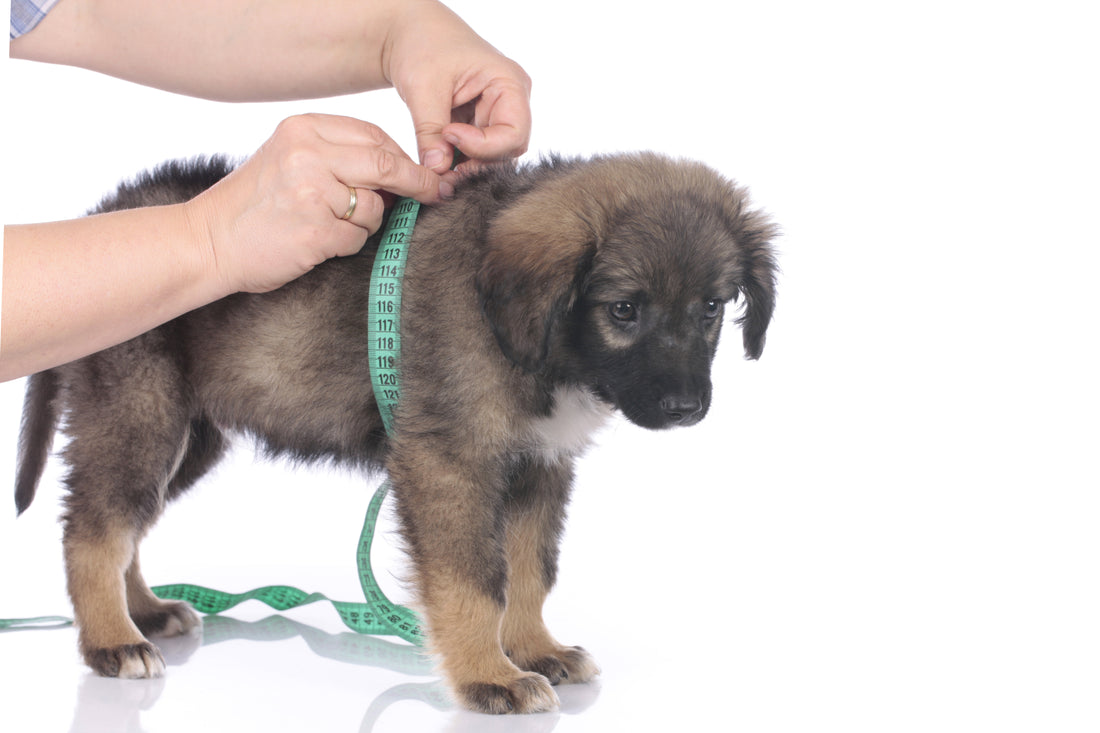 In a world where we can order products from the comfort of our own homes, we're often faced with needing to closely identify how sizes vary across different sites. We typically experience it for clothing. A size medium may be your standard order for a shirt, but on different sites, that may translate to a size large. It can be frustrating, but that's where size charts prove to be the most helpful. 
Size charts for dog harnesses are just as helpful as they are for human clothes. To best determine what size harness you need, you will need to utilize the product's specific size chart. Since different brands have different size charts, you should always check the size chart before ordering a harness for your pip. 
When we created Joyride Harness (formerly Pug Life Harness), we discovered the most accurate fits for dogs can be based on their weight and girth measurements with how the harness is distributed and proportioned to the body and shape of a dog. However, there is more involved depending on your dog. 
Let's take a look at the two different size charts we have available on our website. To accurately use the Joyride Harness size charts, you will first need to weigh your pup and then measure your dog's chest. 
Joyride Harness Size Chart by Weight
Joyride Harness sizes range from extra small (XS) to XX-Large (2XL). You'll see that each size has a recommended weight group with a great range for room to grow. You can have your dog weighed in at vet clinics, or you may find scales available for use at your local pet store.
If you can't find a pet scale convenient for you, don't worry! Here's what we recommend: If you don't know how much your dog weighs, go ahead and pull out a standard, at-home scale. If your doggo doesn't fit on the scale, an alternative solution is to step on the scale while holding them. Deduct your own weight from the total weight that appears on the scale. 
Please note that this method only works if you can safely pick up your dog. If you have a large breed dog, we do not recommend trying to pick them up!
We also don't recommend relying solely on the weight chart, especially when it comes to uniquely shaped breeds and mixed breeds with different proportions. The weight chart is better suited for larger dogs such as Golden Retrievers, Huskies, etc. For small to medium dogs, on the other hand, we recommend referring to the girth measurement size chart.  
Joyride Harness Size Chart by Girth
The girth refers to the part of the dog behind the front legs. In more simplistic terms, the girth is the chest measurement. Despite the chart only displaying sizes small (S) through XX-Large (2XL), rest assured we do offer extra small (XS) harnesses for the little ones. To get the best, most accurate fit, compare the girth measurement of your dog with the weight chart. 
How to Measure Your Dog's Chest
Using a soft measuring tape…
Place the end of the measuring tape between the dog's shoulder blades

Wrap the measuring tape around the largest portion of the dog's chest

Read the girth measurement and match to the sizing chart below
If you don't have a measuring tape on hand, here's what you can do to measure your dog's chest:
Take your dog's leash and carry out the steps above

Use a piece of tape to make necessary marks

Measure the leash using a regular ruler or mobile device ruler
The girth measurement chart comes in handy for dogs with unique body shapes, such as Boston Terriers, Bulldogs, and mixed breed dogs with unique proportions.  
How to Measure a Puppy for a Harness
When choosing the right size harness for your puppy, you will need his weight and/or chest measurement just as you would an adult. However, keep in mind that puppies grow quickly, and you may need to go up at least one size until your puppy is fully grown. 
When you try to measure your puppy for a harness, he or she may be extra wiggly, so grab an extra set of hands if possible! One person can hold your puppy while the other measures around the chest. Most small puppies will probably start off in an xs, but larger breed puppies may need to start with a small or even medium-sized harness.
Note: if your dog is in between sizes, our size recommendation depends on your dog's body shape. For dogs in between sizes with a wide chest or shoulders, go up a size. For dogs in between sizes with a narrow chest or body, go down a size.  
We never recommend ordering a harness without measuring your dog or puppy first. However, if you do accidentally order the wrong size, we offer free exchanges and returns on our harnesses as long as it remains unwashed and the tags are intact. If you believe you measured incorrectly and ordered the wrong size, you can view our entire return policy on our website.  
Shop Joyride Harness
If you still have questions regarding the Joyride Harness size chart or are wondering if Joyride is right for your dog, feel free to send us a message using our website's contact form. We will respond to your message within one business day. You can also check out our blog for more information, such as why dog harnesses are better for walks than collars. 
Joyride Harness is a bestselling all-in-one harness that keeps dogs safe and comfortable on daily walks and excursions and helps prevents dogs from pulling. Our easy-on/easy-off design is perfect for all dogs ranging from wiggly puppies to arthritic seniors. 
But don't just take our word for it. You can find candid product reviews on our website, where you can even search by breed. Many of our customer reviews include their dog's breed, weight, and harness size to give you a better idea of what size you will need for your own pooch. 
Make your daily walks easier and more enjoyable with Joyride Harness!
Share this post