Paw It Forward Spotlight: It's A Ruff Life Rescue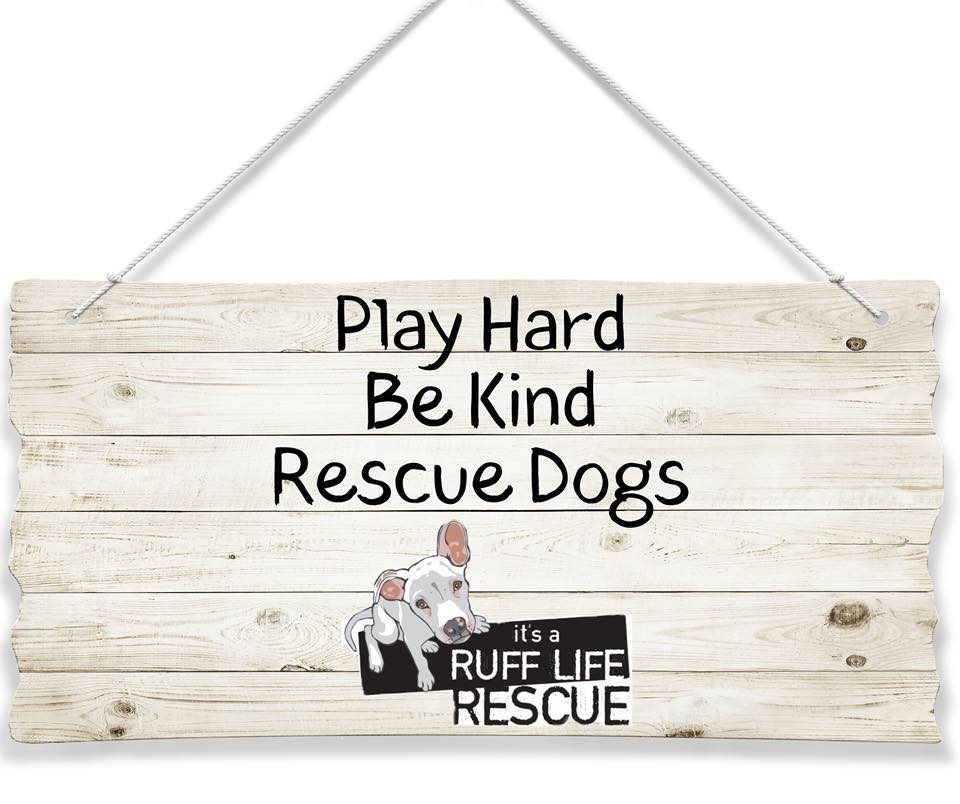 As dog owners ourselves, Joyride Harness seeks to help dogs by not only offering our shop of harnesses but also activating what we call the Paw It Forward Initiative. It's been several years at least since the initiative began.
What is Paw It Forward?
The program first launched in 2019 to provide assistance to non-profit organizations and shelters dedicated to the well-being of dogs nationwide. Joyride Harness, formerly known as Pug Life Harness, has always set its mission to aid those fur babies in the world who need the most help, and through the Paw It Forward program, we donate harnesses to organizations and shelters that share the common cause.
The donations range from harnesses for shelter dogs to nonprofit events and more. For It's A Ruff Life which is a foster-based rescue operating out of Mercer County in New Jersey.
Meet
It's a Ruff Life Rescue
"Founded in 2013, to date, we have adopted out over 1,350 dogs." 
- It's A Ruff Life Rescue
What is the Mercer County rescue's mission behind It's A Ruff Life?
Their mission statement expands on their important role in the lives of innocent dogs who find themselves in situations outside of their control, on death row, and they offer shelter and safety to abandoned, neglected, and abused dogs.
"Whenever possible, we will assist families who, because of various circumstances, are unable to continue caring for their dogs (owner surrenders) so they are not dumped into the shelter system," the It's A Ruff Life Rescue mission statement reads. 
"Our goal is to do exactly what our slogan says…' turn ruff beginnings into happy endings. And as Rescuers, we strive to not only save lives but to improve the lives of each and every animal who we take into our rescue.  But our mission goes beyond just rescue. As Animal Advocates, we also work toward educating the general public about the importance of spaying/neutering, responsible pet ownership, positive behavior modification training, proper nutrition, advocating to ban BSL, and for inhumane gas chambers to be abolished."
Their favorite inspirational quote being "Turning Ruff Beginnings Into Happy Endings", they do just that! And they don't leave any dog behind. Some rescues may focus on one dog breed or be exclusionary to specific breeds, but for It's A Ruff Life Rescue, they take in and care for all breeds, all sizes, and all ages. They do what they can to help better the lives of these dogs.
"We are a foster-based rescue," Events Director Trish Gray shared. "Dogs are placed into a foster home until adopted. They receive all their shots, spay/neuter, and microchipped and the fosters work on training them while in their home. If a dog has a medical need/condition we will get whatever medical they need."
This past October, It's A Ruff Life held their annual Trails4Tails Fest with proceeds going to the rescue. Joyride Harness donated 8 harnesses for prizes for the 5K portion of the event.
Here's what we learned about the shelter's event from the event director:
The event was Trails4Tails Fest which is an annual event that takes the third weekend in October at Washington Crossing Park, NJ. Trails4Tails Fest consists of multiple trail races including a 5K with Dog and a full Festival. The Fest includes a dog agility course, meeting adoptable dogs, food trucks, music, vendors, and the Geeky Beer Gal Beer & Wine Garden. The Fest is open to the public. This year's event takes place October 15. This event is fun for the whole family both 2 and 4-legged and draws folks from around the country. 
Want to learn more about how you can support this shelter? You can find their links below.
For more doggie photos and pup-related fun, follow us on Instagram at @joyrideharness. And for a more detailed blog post about finding the best size dog harness for your pup, check out this blog post!
It's A Ruff Life Info
Share this post