New Year Resolutions for You & Your Dog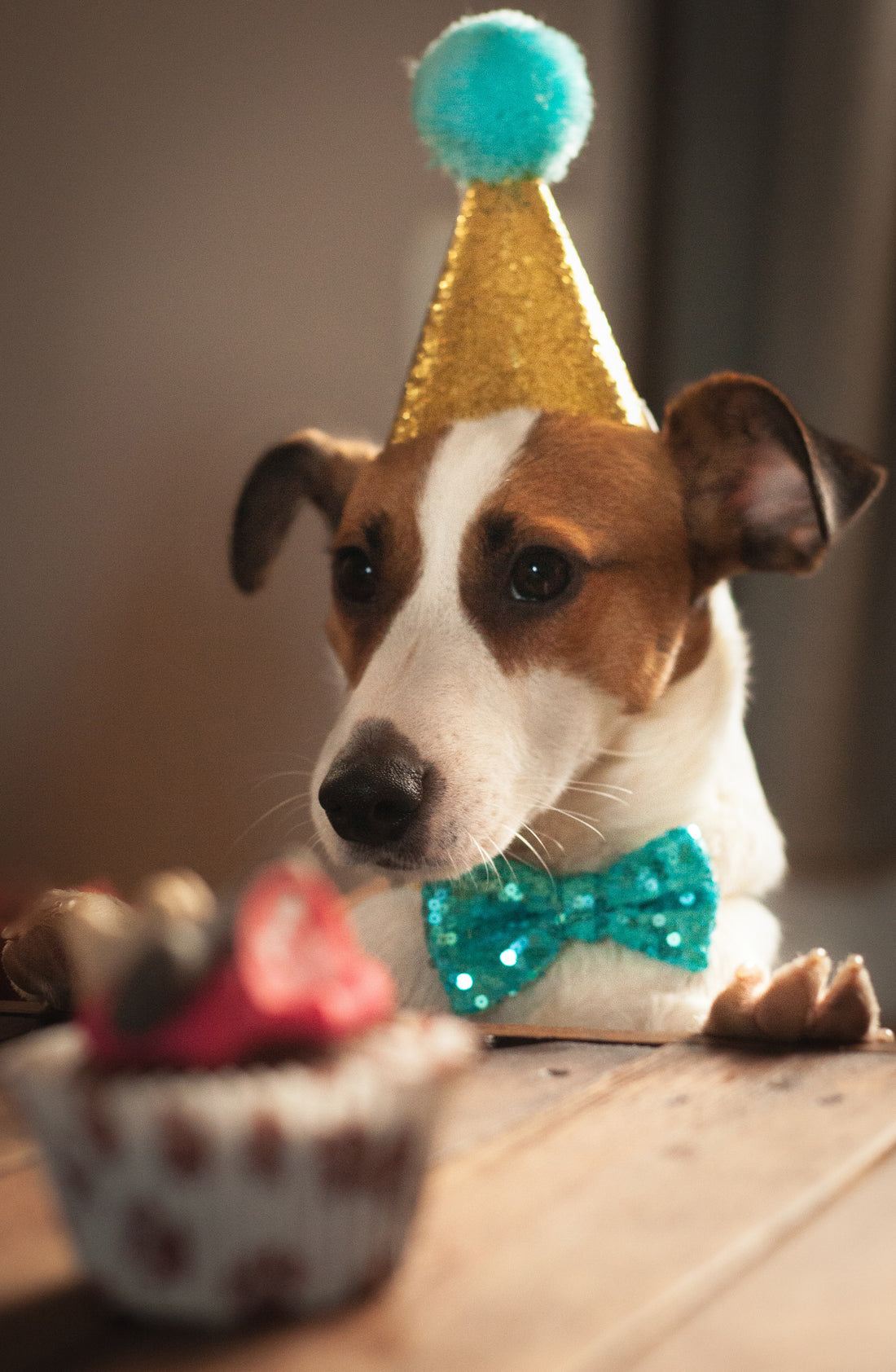 The new year is upon us, and that means it's time to think about that age-old sacred tradition: resolutions.
It makes sense that as we enter a new period of time we want to think about starting fresh. After all: new year, new you! And for a lot of us we focus on either those little goals we've been meaning to get to - like working out more or eating healthy - or taking brand new steps to a bigger, better us - like learning a new language.
What about our fur baby, though? Sure, the new year is a great time to focus on ourselves and our self improvement, but what about our pup who relies on us to make their life choices for them?
This year, why not think about ways to em-bark upon 2022 that will improve the lives of both you and your beloved dog? And don't worry if you don't have any ideas just yet, because we're here to help!
Resolutions to Improve Habits
Have any of us ever, at the start of a new year, resolved to drink more water or smile more? There are a lot of resolutions that involve activities we already do but focus on developing them into healthier habits.
Our fur babies don't have the ability to decide if they're going to build a healthy habit, especially if it's one that relies on us (like access to something). So if they are going to have better habits, it's up to us to build a better habit of helping them!
Resolutions that involve our pups don't just help them, though. Have you ever not stuck with any of these resolutions? We know we're guilty. Having a resolution that involves someone else - yes, even your fur baby! - can help us stick to them!
So let's take a look at a few resolutions based around habits to think about for the new year.
Take Daily Walks
We know it's important to take our dogs for walks. It gives them exercise, lets them get some outside air, exposes them to elements beyond the house, and other benefits.
Walking our pups also helps us in that walking is great exercise for people, getting sun and outside air (as well as exercise) can be a great mood booster, and it helps us bond with our fur babies.
Even if we take regular walks with our dogs, think about making a resolution to take daily walks. Get outside and get moving! And if daily walks are unrealistic, think about four to five times a week. 
However often, resolving to take more and regular walks with comfy gear for your pup is a great way to step into the next year!
Brush Those Pearly Whites
For many of us, dental health can sometimes be a place that gets a little overlooked when things get hectic or stressful. And if we ever skimp on our own tooth care, what about our fur babies?
Dental health is extremely important for pets. It's not something they can do for themselves, though.
A great resolution for the new year is the teeth! Think about resolving to stay on top of both you and your fur baby's dental health. A way to do this might be resolving for yourself to, if you don't already, add regular flossing into your routine then right after giving your pup a tooth brushing.
If you want to know more about the important of doggie dental care as well as 5 tips for brushing your pup's teeth, check out this blog post!
Eat Healthier
Eating healthier is one of those New Years Resolutions that a lot of us commit to but unfortunately fall short on.
If you're anything like us, you have the best pup around. And the best pup deserves all the treats! Unfortunately that doesn't make for a great diet.
Having a better diet can be a great focus for not only us but also for our fur babies, as well! And as we mentioned before, having a resolution that we share with someone can help us to stick to our own.
Maybe choose healthier snacks for us and healthier treats for our pups. You can also always ask your vet for ways to improve your dog's diet (as well as your doctor to improve your own!).
Resolutions for Something New
As we mentioned before, the new year is a great time to try our hand at something new and exciting. Perhaps a new home project we've wanted to tackle or a new skill we've wanted to learn.
It can be a great time to share a new experience of self-growth with your pet, as well! Let's take a look at a few ways to stretch both ourselves and our pups.
Learn Something New
Resolving to learn something new is a great way to greet the new year, and it's something we can absolutely share with our fur babies, as well!
They might not be able to learn a new language, but they can absolutely learn new tricks!
Enrolling in a training or obedience class is a great way for both you and your pup to learn new skills. Not to mention you are learning them together, which is not only rewarding but helps you both bond.
Additionally training and obedience classes aren't just for excitable or rowdy pups. There are classes that focus on learning cool tricks and helpful behaviors. Plus, many training experts recommend training refresher courses even for well-schooled dogs.
Have an Adventure
Many times it's easy to fall into the same routine as we go about our lives. Work, the store, home, and repeat. And when we take our pups on walks we may find that we have the same route we take most if not every time.
Aside from just taking a new path, think about working actual fun adventures for you and your pup into your year!
There are more shops and even restaurants that have become pet friendly and would be a great way to do something new with your fur baby. Even taking them to a pet store to meet other critters or peek into the aquariums can be a lot of fun.
And if you're feeling particularly adventurous, you can take a road trip or even longer travel with your pup. Remember, care safety is important so always keep your pet properly secured. And if you would like more information on traveling with your dog, check out this blog!
Have a Pet Photo Shoot
They say "a picture's worth a thousand words" and it's definitely true! For any of us who have just as many pup photos as people pics in our phones, we know that one cannot have enough images of our beloved fur babies.
One priceless activity to think about for the new year is to have an actual photo shoot with your pup.
While many of us may be hesitant by the idea of hiring a photographer, there are many affordable ones that specialize in pets. Plus, it will be something that you will treasure forever.
While this resolution is not as much an ongoing activity as the others, it is definitely something worth thinking about. It is something you can resolve to do this year, and it will last much longer.
However you choose to approach the new year, all of us at Joyride Harness hope that it is the best one yet for both you and your fur baby (or babies)! We would love to know what your 2022 resolutions are. Send us a DM or tag us on Instagram @JoyrideHarness
For more doggie photos and pup-related fun, follow us on Instagram at
@joyrideharness
. And for a more detailed blog post about finding the best size dog harness for your pup, check out this
blog post
!
Share this post