Best Dog Harness For Running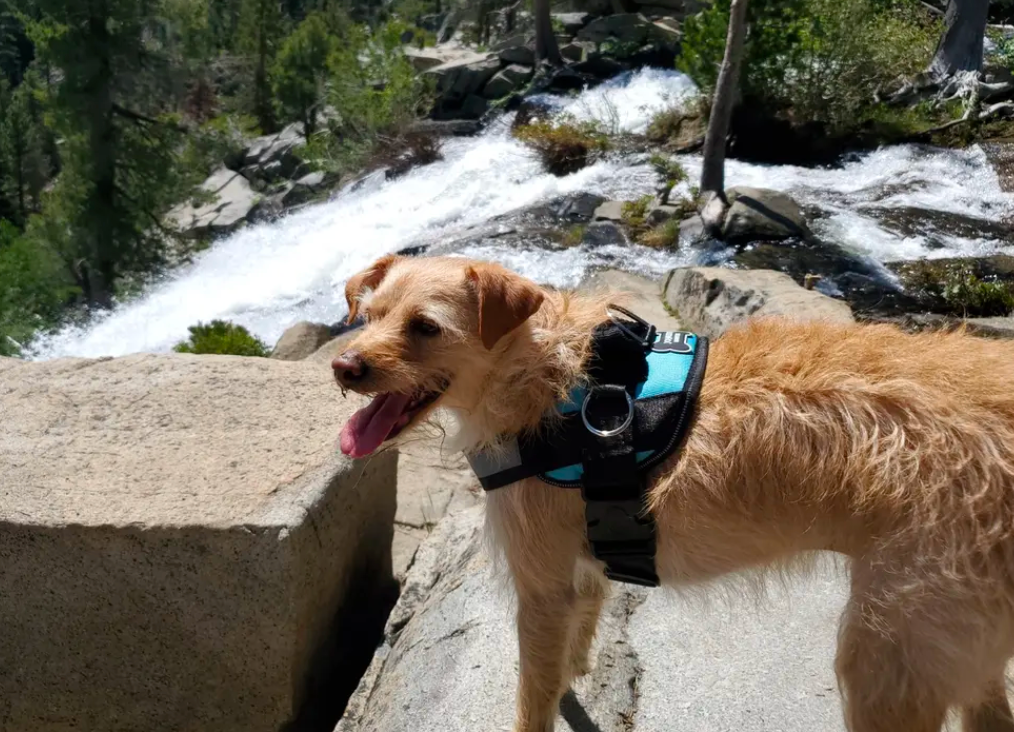 Are you going for a run and want to take your dog with you? 
Finding the right dog harness to run with is possible with Joyride Harness. It's the easiest harness to put on, and an easy harness matters when you're limited on time for a good run.
With Joyride Harness, you save on time and stress. It's never been easier to get out the door to run those few miles. 
What are the other benefits of this harness?
The harness is made from durable, quality materials

Making it machine-wash safe!

There's no pressure around the dog's neck, minimizing the risks of tracheal collapse

Secure buckle

Better control of pullers (no-pull dog harness)

Works great with 2-in-1 Leash & Seatbelt Combo for car rides

Three rings for different leash and seatbelt attachment points

It can still be worn with a dog collar

Lightweight but with plenty of padding

Breathable mesh for long walks

Reflective straps and stitching for night visibility
What are dog owners saying about this harness regarding running with their dogs? Here's what they
have to say
.
⭐️⭐️⭐️⭐️⭐️Best harness I've ever used
"This is the best harness I have ever used. My puppy would bite and get agitated with the past 3 harnesses that I bought. It took so long to put them on that he would have accidents before we got outside. The Joyride Harness takes seconds to put on, it's so fast! 
And better yet my dog doesn't even flinch when I out it on! It's made of comfortable material, so Dobby wears it for long periods of time. Most importantly, we use it when we run, and the three D rings make it ideal for running. I have been recommending it to everyone! Dobby is a toy fox terrier mix that has weighed 8-12 lbs since we bought this (he's currently almost 5 months old), and the smallest size has fit him perfectly. We love it so much that I have a second one on the way and the leash!" - Rebekah K.
⭐️⭐️⭐️⭐️⭐️Terrific
"Terrific. My beagle is so hard to walk. He is constantly sniffing everything literally and focused on his nose, not his legs! I would always pull on his collar, and it felt like choking him. This harness is great as it gives me more control when running and walking w him. He wears it with no issue, and it's super easy." - Marisa P.
⭐️⭐️⭐️⭐️⭐️ Jogging with Joyride
"This works great for our 7-month-old golden retriever. Our daughters jog with him using it, which makes running much easier. Walking in town and on sidewalks has never been easier!" - Dawn G.
⭐️⭐️⭐️⭐️⭐️Great Harness!
"We love this harness for our Rupert. He sticks his head right into it and can still move his shoulders freely when running or walking! We got the Burberry colored harness & he looks very dashing."
⭐️⭐️⭐️⭐️⭐️Highly Recommend
"Very easy to use. Lightweight so it does not bother my dog while he's running and hiking. Great harness, highly recommended!" - Lisa T.
This dog harness is perfect for all sorts of dogs: rescue dogs, agility dogs, guide dogs, watchdogs, dogs that might run after a squirrel, and you need a handle to hold them back. The dog harness design relies on a proper fit or barely snug fit to ensure the dog's comfort and prevent them from making a great escape.
For more doggie photos and pup-related fun, follow us on Instagram at @joyrideharness. And for a more detailed blog post about finding the best size dog harness for your pup, check out this blog post!
Share this post