7 Things Every Dog Owner Should Look For In A Veterinarian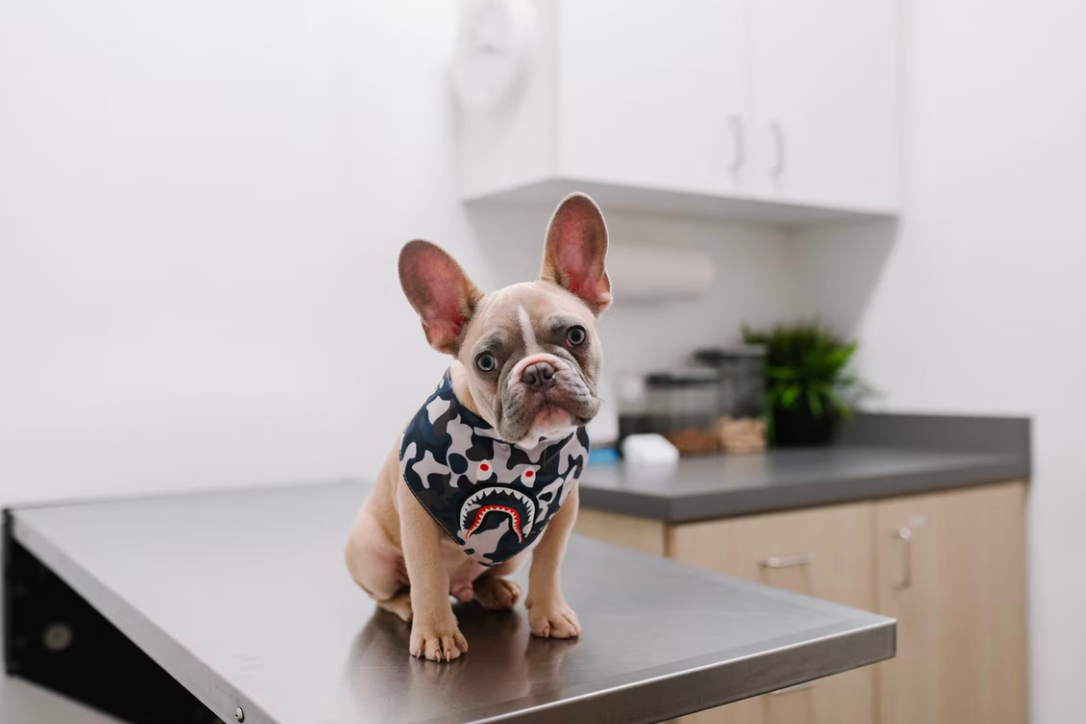 There's nothing more stressful than putting your dog's health in someone else's hands. That includes veterinarians! 
You've heard the horror stories, so how do you go about finding the perfect, trusted veterinarian for your pup? How do you find a vet office that will make you and your dog feel safe and cared for from start to finish?
We've been in your shoes. Here's Joyride Harness's quick run-through of what every dog owner should look for in a veterinarian.
7 Things Every Dog Owner Should Look For In A Vet
1. Recommended By Others
When you start your search for the right vet office and veterinarian to see your dog, it's not uncommon to get recommendations from friends, family, or other dog owners you know in the area. That's a great place to start. But what should you do next?
Reaffirm the recommendations by thoroughly searching the vet office and veterinarian. Go over reviews submitted by clients and patients and see if your pressing questions or concerns are answered.
2. Displays of Empathy
Everyone has a first visit, and when it comes to your pup, you want them to feel comfortable and safe in the spaces they enter. If you see your dog isn't enthusiastic, don't shrug off the veterinarian immediately, especially if your pup requires a few business days to warm up to new people.
You want to pay attention to how the veterinarian interacts with your dog on all levels. How are they speaking or talking to your pup when they are anxious? Are they causing more stress on your pup or putting a foundation down to connect with your dog?
3. Communication Style
The dog owner, dog, and veterinarian relationship continues through communication, whether in-office or in an email or phone call. So this note goes for the veterinarian's office in general, and it's one you'll quickly pick up on depending on the office's operations.
Do you need constant updates? Look for vet offices that use automated systems or websites to provide you with consistent updates. Some offices will call but if you don't feel like you've got a clear point of contact with the vet office, or it doesn't feel reliable, move on to another option.
4. Specialties
When looking for a veterinarian, you'll often find vet offices open to various pets and animals. If you can, find a veterinarian with a specialty in dogs and dog health. 
5. Their Approach to Medical Practice
Don't be afraid to ask questions when looking for a veterinarian. They'll help give you a better understanding of how they work to make sure your dog is in good health and well taken care of.
6. Availability
What's their availability? Are they accessible in emergencies? How soon can you schedule an appointment to be seen, and what's the wait time like? These seem obvious questions, but these are worth looking into with a scope next to your schedule.
7. Long-term or Short-term
Are you looking for a veterinarian that will see your dog forever and ever? Or are you looking for a short-term doc for a vacation? Depending on your answer, focus on '6. Availability'.
Don't settle if you feel uncomfortable the first go-around! You'll find the right match for your dog when you carefully look into these details.
For more doggie photos and pup-related fun, follow us on Instagram at @joyrideharness. And for a more detailed blog post about finding the best size dog harness for your pup, check out this blog post!
Share this post