5 Things You're Doing That Are Hurting Your Dog's Feelings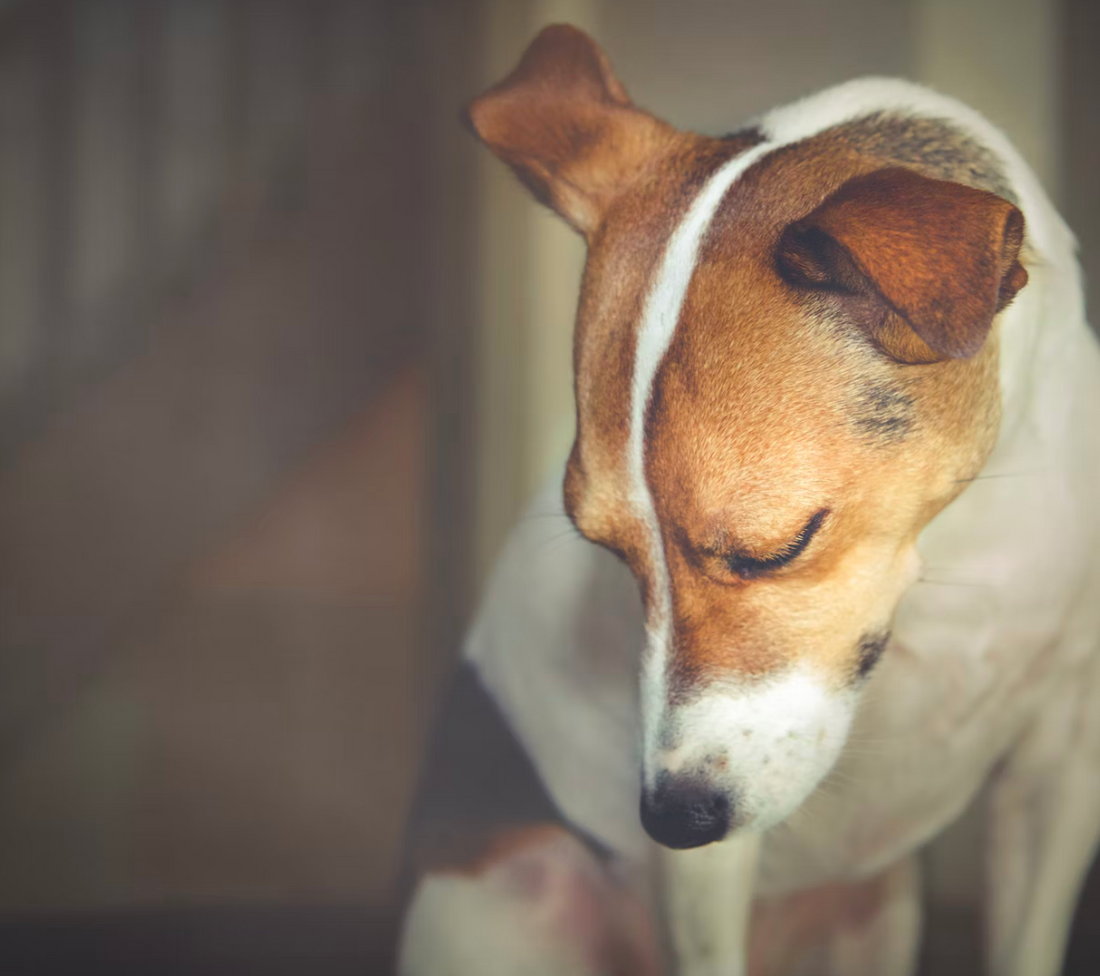 The last thing any dog owner wants to do is hurt their dog's feelings. Sure, skipping giving treats when your pup is on a diet might hurt your feelings. But we all know that's an act of love in the best interest of your dog's health.
There are things that are commonly done by humans though that inadvertently end up hurting your dog's feelings. First and foremost, don't feel guilty. Just take a look over this list of things dog owners do that are hurting their feelings, and make sure you keep that in mind for your dog!
There are a plethora of things that could potentially hurt your dog's feelings, like the treat example. We've narrowed the list down to…
5 Things You're Doing That Are Hurting Your Dog's Feelings
Not spending enough time with your dog

Overcrowding

Disregarding your dog's anxieties

Rubbing their nose in front of pee and poop

Waking up your dog while they sleep
1. Not spending enough time with your dog
By nature, dogs are naturally social creatures and they have a tendency to latch onto their pack at home. Most dogs may see their owners as the leader of the pack (and possibly cling onto them to the point of easily having separation anxiety).
Dogs have a forgiving demeanor and way about them. But when your dog is deprived of your attention and affection for long periods of time (consecutively), it can hinder the relationship you have with your pup.
Be mindful of how much or little time you're offering your dog and make yourself available.
2. Overcrowding
On the flip side, while your dog might want to spend every second of time with you, they might not want to do that in an overcrowded room either. Why?
Because a lot of dogs experience overstimulation and can either experience extreme anxiety and discomfort and/or can lash out as a result of the commotion in the room. Read your dog's body language and move to another room or go outside for a break. If your dog can't handle it one bit, it's okay to go home.
3. Disregarding your dog's anxieties
If your dog is exposed to a stressful situation or something that fires up their anxiety for too long, it may have consequences. Anxiety that isn't treated or acknowledged can lead to chronic stress which can lead to physical ailments. 
Studies have also shown that anxiety can shorten the lifespan of a dog. Be alert to how your dog responds to new environments and activities. 
4. Rubbing their nose in front of pee and poop
When your dog urinates and defecates somewhere they aren't supposed to, it's been known in the past for dog owners (even now) to rub their noses in the spot where it happened. While this is seen as an act of discipline, it's actually bad for your pup. It negatively affects their emotional wellness and self-esteem as a dog.
Look into alternative methods if your pup has an accident!
5. Waking up your dog while they sleep
There are a few reasons why you shouldn't wake a sleeping dog. For one, dogs being the energetic beings they are, need their sleep when they may already struggle to get enough adequate sleep. You know how it feels to be woken up when you've only had an hour or two of sleep right? 
The other reason is that you could wake a night terror of sorts. Should you wake a dog if they're having a nightmare? If you wake a dog when they're in REM, American Kennel Club (AKC) reports that dog owners may experience aggression as it takes dogs to realize what's a dream and what's reality, just as we do sometimes! 
And you know how remorseful fur babies can be. Don't put your pup in that situation if you can!
For more doggie photos and pup-related fun, follow us on Instagram at @joyrideharness. And for a more detailed blog post about finding the best size dog harness for your pup, check out this blog post!
Share this post