5 Things You Should Know Before Giving Your Dog CBD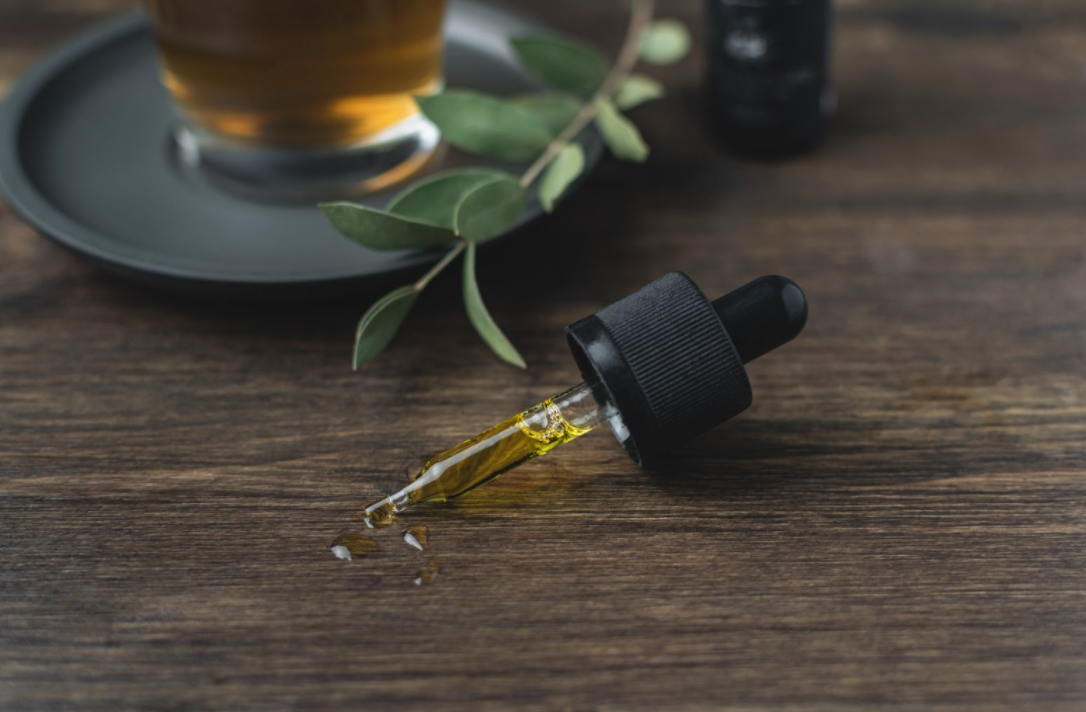 CBD, or cannabidiol, is a compound found in cannabis and hemp.
In most cases, CBD does not contain delta-9-tetrahydrocannabinol (THC), the compound that gives marijuana its psychoactive properties. In fact, most CBD products are derived from hemp and not from marijuana.
In recent years, you have probably heard praise for specific CBD products. People have used them to treat a wide range of health problems. CBD is also available to pets for a wide range of reasons.
But should you give your dog CBD? Before you do so, there are a few things to consider.
#1: CBD Cannot Make Your Pet High
Given that CBD is related to marijuana, you may be wondering if your pet will get high from it (or even if it's legal). 
Unlike THC, CBD cannot make one high due to the psychoactive compound's absence. Therefore, CBD does not create the "high" effect that THC does due to its non-psychoactive properties. 
However, most manufacturers of CBD products may infuse CBD extracts alongside a small proportion of other compounds of the cannabis plant, which may include THC. 
#2: Buy from a Reputable Brand
First and foremost, you should always check with your veterinarian before giving your pet CBD. 
But, if you decide that CBD is right for your pet, you should always do your research on brands. 
Unfortunately, the CBD industry is largely self-regulating and has no real oversight. By this, I mean there is no one – including the FDA – checking for the accuracy of labeling or safety of the hemp CBD products sold in the United States. 
The only way to know that the product you are purchasing is safe, and contains the right amount of cannabinoids like CBD and THC, is by looking at the product's Certificate of Analysis (COA), which should be from a third-party lab.
What else you should look for:
Full Spectrum CBD:

Look for full-spectrum hemp CBD oil, and avoid CBD isolates or broad-spectrum products.

USA-based:

Look for brands that are grown and manufactured in the U.S. 

Extraction method:

Use CBD that was made using CO2 extraction methods. 

From the Flower:

CBD should be extracted from the flowers of the plant. 

Non-Toxic:

While becoming USDA organic is often not an option for hemp growers, look for CBD companies that do not use pesticides, herbicides, or any chemicals on their plants.

Third-Party Testing:

This is how you can make sure that the purity and potency are what the company claims.

Correct Labeling:

Some CBD companies, especially in the pet industry, have misleading labels. However, a number may actually share the amount of mg of hemp oil or hemp seed oil, which does not actually contain active CBD. 

Knowledge and Reputation:

Look for companies that want to educate on CBD. 

No Additives:

Avoid artificial ingredients or additives in CBD products. 

Beware of Low-Cost CBD:

Quality CBD is not cheap. You probably won't ever find high-quality, full-spectrum hemp CBD in 550-1100 mg for less than $50. 
#3: What Does CBD Treat?
CBD can be used to treat a variety of conditions in dogs.
Arthritis and pain:

A Cornell University College of Veterinary Medicine study, for example, found dogs given CBD at a rate of 4.4 mg per pound twice daily for a month showed significant improvement in pain relief and quality of life. 

Itchiness:

Two recent double-blind, placebo-controlled dog studies report CBD significantly reduces itchiness. 

Cancer:

Cannabinoids are reported to induce cancer-cell death and prevent metastasis. In a Cornell University study of CBD, dogs, and cancer, researchers found CBD along with a standard chemotherapy drug reduced cancer-cell proliferation in vitro more than the chemotherapy drug alone. 

Behavior:

Anxiety

, and especially noise reactivity, is a major reason dog owners seek help using CBD. Results are all over the spectrum but some have insisted there's a difference.

Seizures:

Lots of anecdotal reports hail CBD's success combatting seizures in dogs, but the single controlled study delivered moderate results. Note that THC has been reported to cause seizures, so it should never be included in any CBD product for seizure control.

Other:

There's also evidence from laboratory animals that CBD is effective in promoting bone healing, fighting infection, treating inflammatory bowel disease, slowing degenerative myelopathy, quelling nausea, and relieving pain, but these have yet to be specifically examined in dogs.
#4: How You Can Give Your Dog CBD
You can buy dog treats containing CBD. They include:
Oil Tinctures:

This form comes in a glass bottle with a little dropper so you can easily measure dosage. This is the best form to administer so you can adjust your dog's dose drop by drop.

Capsules:

These are filled with a predetermined dose of CBD and look similar to fish oil capsules.

Infused Treats & Soft Chews:

Many companies sell CBD-infused biscuits, soft chews (which often contain other vitamins and nutrients), and even doggy ice cream. 
#5 Possible Side Effects of CBD
According to the American Kennel Club, there isn't a measured effect of CBD on dogs. But, based on the potential side effects for humans, there are some things you may want to consider. 
Dry mouth:

Research has shown that CBD can decrease the production of saliva. For dogs, this would manifest as increased thirst.

Lowered blood pressure:

High doses of CBD have been known to cause a temporary drop in blood pressure. Even though the drop is small, it might create a brief feeling of light-headedness.

Drowsiness:

Dog owners have used CBD to treat anxiety. The calming effect of CBD can also cause slight drowsiness, especially when using higher doses.
Make sure you are following the proper dosage for all CBD products. 
For more doggie photos and pup-related fun, follow us on Instagram at @joyrideharness. And for a more detailed blog post about finding the best size dog harness for your pup, check out this blog post!
Share this post