5 Fun Ideas For You & Your Dog This Summer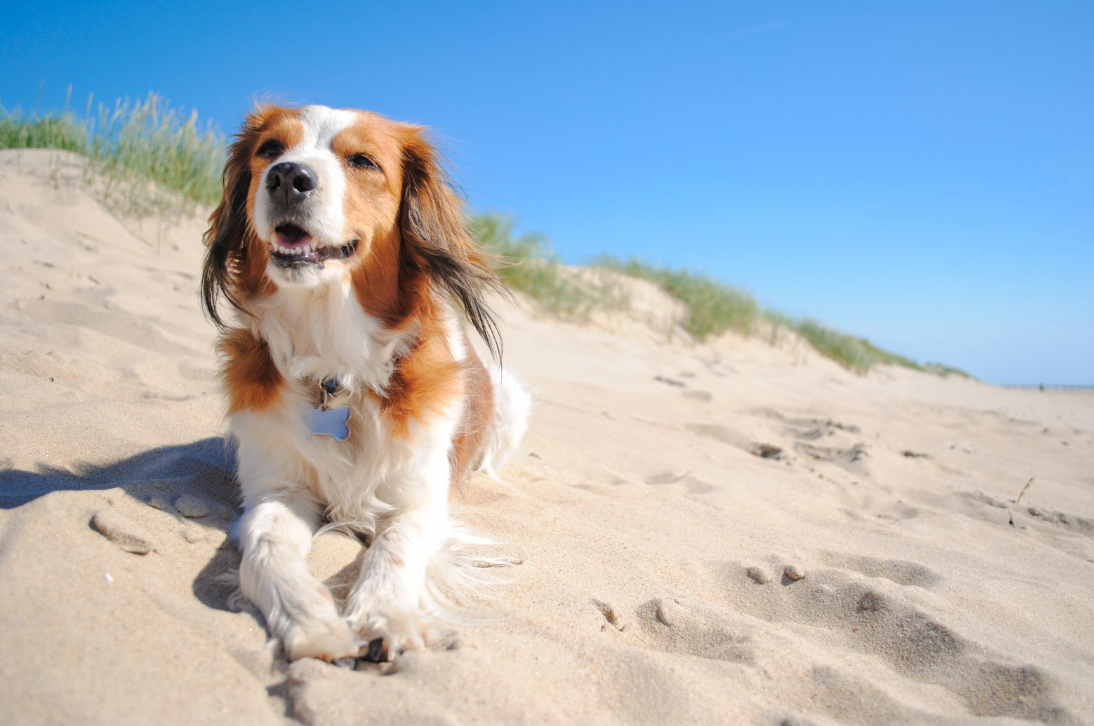 This summer, for many, is going to feel like the first real summer since the pandemic. Regulations and restrictions have lessened over the last 10 months, and people are making up for the lost time.
And the perfect time to make up for the lost time? The summertime.
It's a solid foundation for fun times with you and your pup. Not only is the weather beautiful but it's also the time of year you and your dog are less likely to experience the worst of seasonal allergies.
But what if you're not up for a lavish trip across the country?
What if your fur baby is not keen on airplanes?
There are ways for you and your dog to make the most out of your summertime together, and it doesn't have to break your bank.
Here are 5 fun ideas for you and your dog to enjoy this summer.
1. Map a road trip
A road trip is just as much for your pup as it is for you. They love spending time with their human and a road trip is a great way to show you love them because of quality time! You can take the time to explore places you haven't been to while making memories with your friend with paws.
How do you go about this? Here's where we'd start.
Set a budget you don't want to go over for gas money.

Determine how much traveling you can do with that gas.

Mark 3 major destinations you want to hit.

Stop at fun places you see along the way.
But before you go, make sure you have everything you need to take care of yourself and your fur baby. That includes walking gear, a car safety seatbelt, food and water, and more.
2. Take your dog to dog-friendly restaurants
Dog-friendly restaurants exist all year round but they're easier to spot when the summer weather rolls in. Patios have opened up, restaurants and businesses are putting out water dishes for dogs passing by, etc. 
Make it even more exciting by planning it as a doggie date. If your fur baby has friends or is in need of friends, try to organize something with your friends and their pooches at a dog-friendly restaurant. #PawbCrawl
Important Note: It's important to do your research on dog-friendly restaurants. Rules may vary depending on where you are located and pet restrictions may apply. If a restaurant is not mentioned as dog-friendly, the general rule is that dogs entering must be service animals as defined under the Americans with Disabilities act.
3. Plan a dog pool party
Dogs love the water, and while the summertime is fun, it can get too hot to handle! What should you do about this if you aren't near a beach?
The answer: A pool party. 
If you don't have a pool, local stores carry kiddy pools or decent-sized blowup pools that you can use. Another option is to look up dog pools in your area, in the case a doggie pool is nearby. If there are any, you can book the space for a group of dogs.
Important Note: Before hosting a dog pool party, learn proper CPR for dogs or make sure someone experienced is on-site in case of an emergency. It's also important to know your dog's temperament with water and how well they are able to swim. Keep your dogs supervised at all times.
4. Go to the farmer's market
Small businesses love dogs and so do the people that support them. Your fur baby is bound to make friends at the farmer's market whether it's a new fur friend or human admirers. 
Depending on the farmer's market, you might also find businesses with a dog niche. Who knows? You might walk by your dog's new favorite treat stand. 
Either way, it's a great time to get out and enjoy the sun. Snap photos and make moments out of it!
5. Make frozen treats over a movie
One thing we love to do is pull out a projector and play movies outdoors. But before we do, we make sure that our fur babies have their fixings of treats, especially if it's still hot in the evening hours. 
For our fur babies, we cover banana bites in peanut butter and place them on a sheet in the freezer for a few hours. Put them in a container and keep in the freezer or refrigerator afterward.
Bookmark this blog post now! Share it with your friends and family who are dog parents.
For more doggie photos and pup-related fun, follow us on Instagram at @joyrideharness. And for a more detailed blog post about finding the best size dog harness for your pup, check out this blog post!
Share this post