Washington D.C. Nonprofit Launches Zoom Therapy Dog Sessions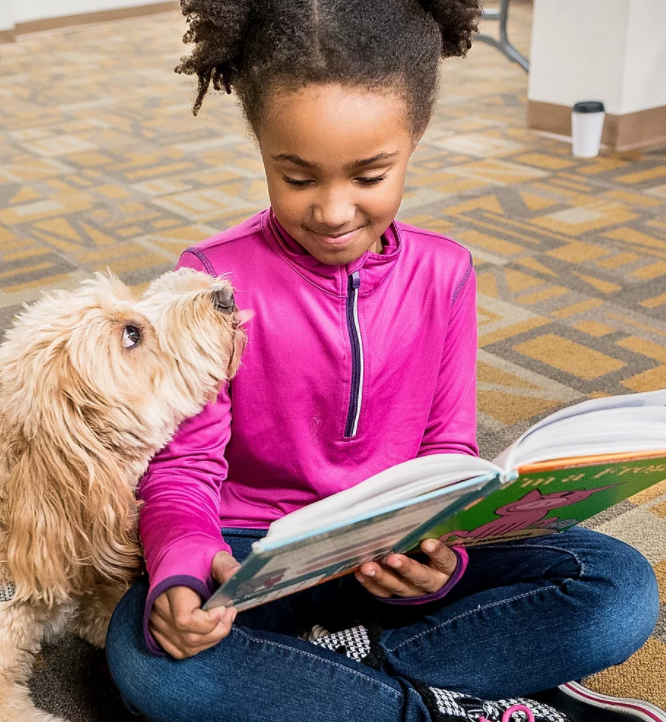 If the current COVID-19 pandemic has shown us anything, it's that the human heart will find a way. With the need to occupy time as we all quarantine and practice safe distancing at home to flatten the curve, Zoom - an online group video call service - has proven to be one of the most beneficial programs to stay connected.
A Washington D.C. non-profit known as People Animals Love (PAL) is just one of many groups of persons taking advantage of the convenience Zoom has to offer. People Animals Love is an organization of therapy dogs that "visit hospitals, nursing homes, retirement homes, hospice, schools, libraries, jails in the Washington DC metropolitan area".
Because of the current lockdown and state restrictions due to COVID-19, the organization's operations were disrupted and visits would not continue. But the determination to satisfy their mission did not stop.
People Animals Love's Mission
To use the human-animal bond to comfort the lonely, ease the pain of the sick and enrich the world of children.
Reported by NBCWashington.com, "The D.C. nonprofit People Animals Love (PAL), switched from in-person to virtual meetings, and sessions are booking up fast. To meet demand, PAL is adding 120 reading slots next week. Sessions are free and done over Zoom."
In these 30 minute virtual sessions, kids are encouraged to read to therapy dogs that are part of the People Animals Love non-profit organization. By reading to them, these kids build up their confidence and skills reading aloud. 
Puppytoob noted, "One of the students who seem to be heavily benefiting from the program is Nicholas Gaiani, a 6 years old, who has an audience of two, JP the therapy dog, and his owner and handler Fiona Lassiter. According to the Washington Post, the 6-year old who lives in Bethesda reads to JP every week. Gaiani is part of the People Animals Love reading session called 'Read to a Pal Therapy Dog'. In as much as JP slept through most of the reading, the boy seemed to enjoy the session a lot. It is meant to give children the confidence they need to read out aloud. The session also encourages learners whenever they stumble through a few words. Gaiani's mother Alissa is one proud and happy mother as well. She stated that Gaiani was benefiting from the program as the virtual program has enabled him to show off his reading skills."
It's not just the kids who are benefiting! The program is also benefiting dogs through companionship as these therapy dogs are also impacted by quarantine. Prior to COVID-19, the therapy dogs visited about 30 Washington D.C. libraries and the 500 individually owned therapy dogs also paid visits to hospitals, schools, and prisons to provide comfort. 
If you're interested in learning more about this program and signing up for your children, you can visit their website at https://www.peopleanimalslove.org/.
This is just a sampling of tips and informational posts we offer at Joyride Harness. You can find more content including tips and tricks and how-tos for caring for your dog on our blog at
this section
. Feel free to leave a comment with tips you're looking for!
Share this post