Valentine's Day Gift Guide For Dogs and Dog Lovers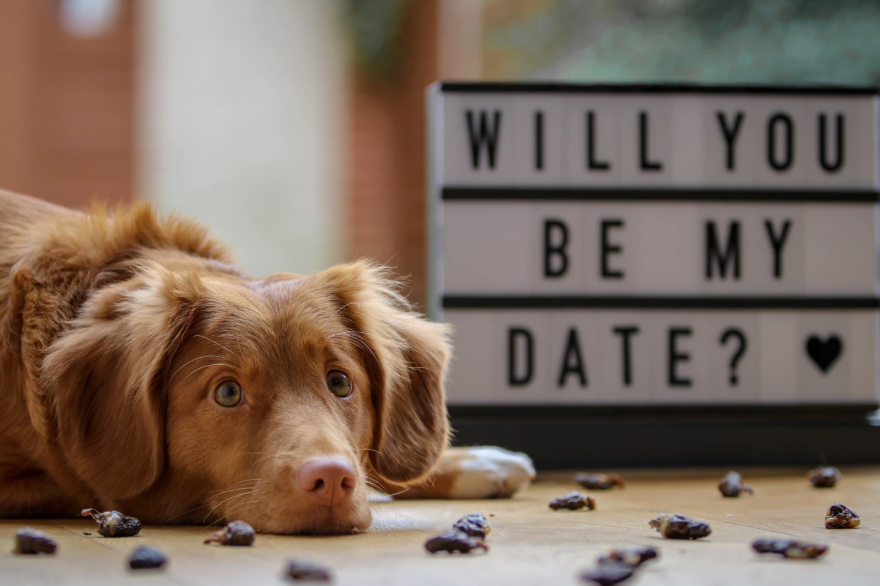 February is here!! There's so much love to go around for our friends, family, and of course… our dogs. Do you know what else we love though? We love it when there are others who love dogs as much as we do, so we've got a special Valentine's Day Gift Guide rounded up for you that's a hybrid of sorts.
In this Valentine's Day Gift Guide, we split it into two parts: gift ideas for your friends and family who, too, are dog lovers and gift ideas for your fur babies who deserve only the best this world has to offer!
Let's get to it!
VALENTINE'S DAY GIFT IDEAS FOR YOUR DOG-LOVING HUMANS
Wake up and smell the coffee. Coffee is an essential part of a lot of peoples' days and it's the perfect opportunity to show flare for the things you love in life. If you have a friend or family member who is a dog lover, Woof and Watson offers mugs that can be personalized with photos or your dog's name.
I'd rather be at home with... | 11 oz. Black Mug | CLICK HERE
Love is art and thankfully the love for a dog can be hung up at home! Fully customizable to have a photo of your dog or dogs, this wall art print is a great addition to any dog-loving household. Feel right at home!
You Had Me at Woof | Personalized Canvas Wall Art | CLICK HERE
VALENTINE'S DAY GIFT IDEAS FOR YOUR FUR BABIES
When one has you saying can I have one more? Double the dog love requires a solution to better walks! This leash allows you to walk two dogs at once without the hassle of tangling. Set a date for a walk in the park!
On Valentine's Day, we wear PINK! Don't worry. No Mean Girls are detected in these parts, but this harness with its no-pull technology is a great way to develop a healthier walking relationship with your fur baby companion.
In case you missed it, we also released a limited run of Red Hearts Joyride Harnesses! This lovely style will be sure to capture attention and the hearts of many on walks.
PetHonesty.com has loads of delicious snack options that are packed with the right nutrition. Nothing says I love you like a good treat after all! These ones in particular are geared towards different health focuses (digestion, joints, etc.). Dog nutrition plays into the health and longevity of your forever fur baby and with some foods not having the benefits of other nutritious foods, you can supplement that loss with these treats. 
If you like it then you should put a collar on it...or whatever Beyonce said. With this custom collar, you're sealing the deal with your dog and welcoming them into their forever home! Our new custom dog collar comes with reflective stitching which is perfect for evening outings. It also doesn't come with the exhausting ear sore that comes with the clinking of dog tags on collars. It's a comfortable experience for both you and your dog!
If any of these put a sparkle in your eye, you know you've found the perfect gift! Stay tuned for more gift guides, harness updates, and more at JoyrideHarness.com! Home of the world's best dog harness and information source for dog parents!
Share this post