Valentine's Day Gift Guide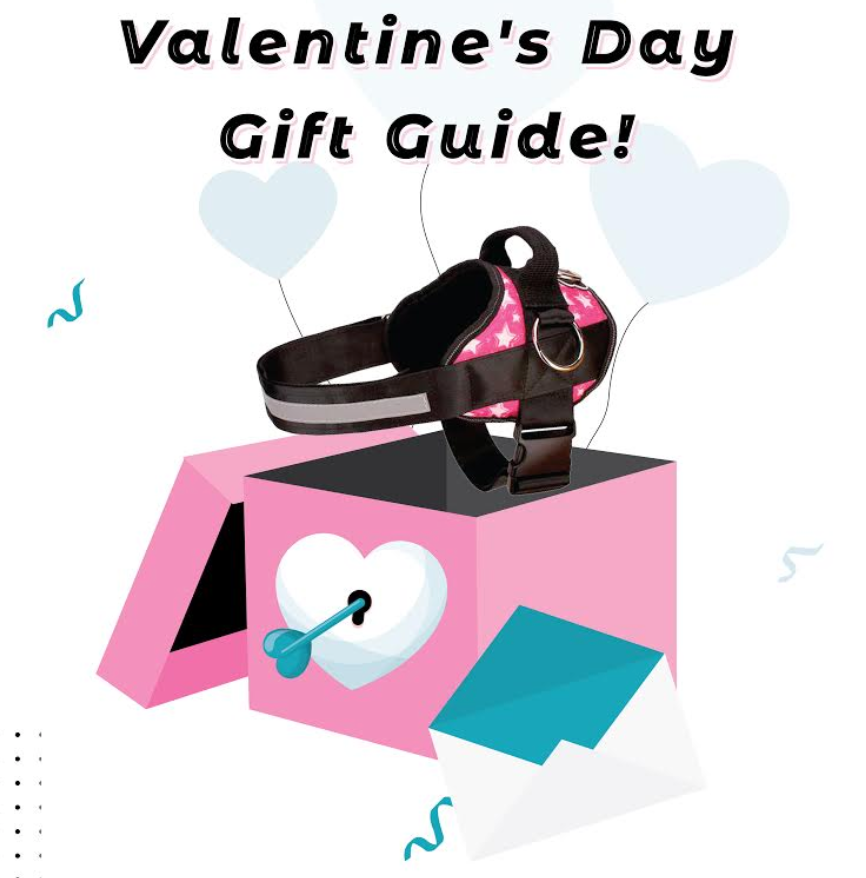 First, we were obsessed with Valentine's Day.
Now? It's all about the furbabies now. Afterall, nothing screams Valentine's Day like the unconditional love of a dog. That's simply irreplaceable.
So how to celebrate? While you focus on getting your doggo a fancy treat or meal for Valentine's Day, the gift side is our area of expertise! So we've rounded up the FABULOUS FIVE: gifts that will make a happy dog an even happier dog. Tails will be a-wagin'!
This one is for the little pups and doggos that come in small packages but have a whole lotta heart! Available in red, blue, and pink, this set comes with a dog vest harness and a matching leash. This product also has a special coupon attached to it where you can add-on a safety seat belt at a discounted price.
When one has you saying can I have one more? Double the dog love requires a solution to better walks! This leash allows you to walk two dogs at once without the hassle of tangling. Set a date for a walk in the park!
Elle Woods would be so excited to hear that we offer our harnesses in PINK! *rapid clapping* Snaps for Joyride Harness, right?
For when your little man or little lady wants a comfortable man cave or she shed, a cozy cave shaped bed might do the trick!
Brrrr… it's cold outside! This memory foam winter bed is the perfect gift for a doggo who needs to some help keeping warm in their beauty sleep. It's available in two different styles (burrow bed or sofa bed) and comes in black and pink!
We can't wait to see all of the Valentine's Day photos you take with your favorite furbaby friend! Share your Joyride Harness images with us by posting on Instagram with the hashtag #JoyrideHarness.
Share this post