The Story of Us: Herby & Michele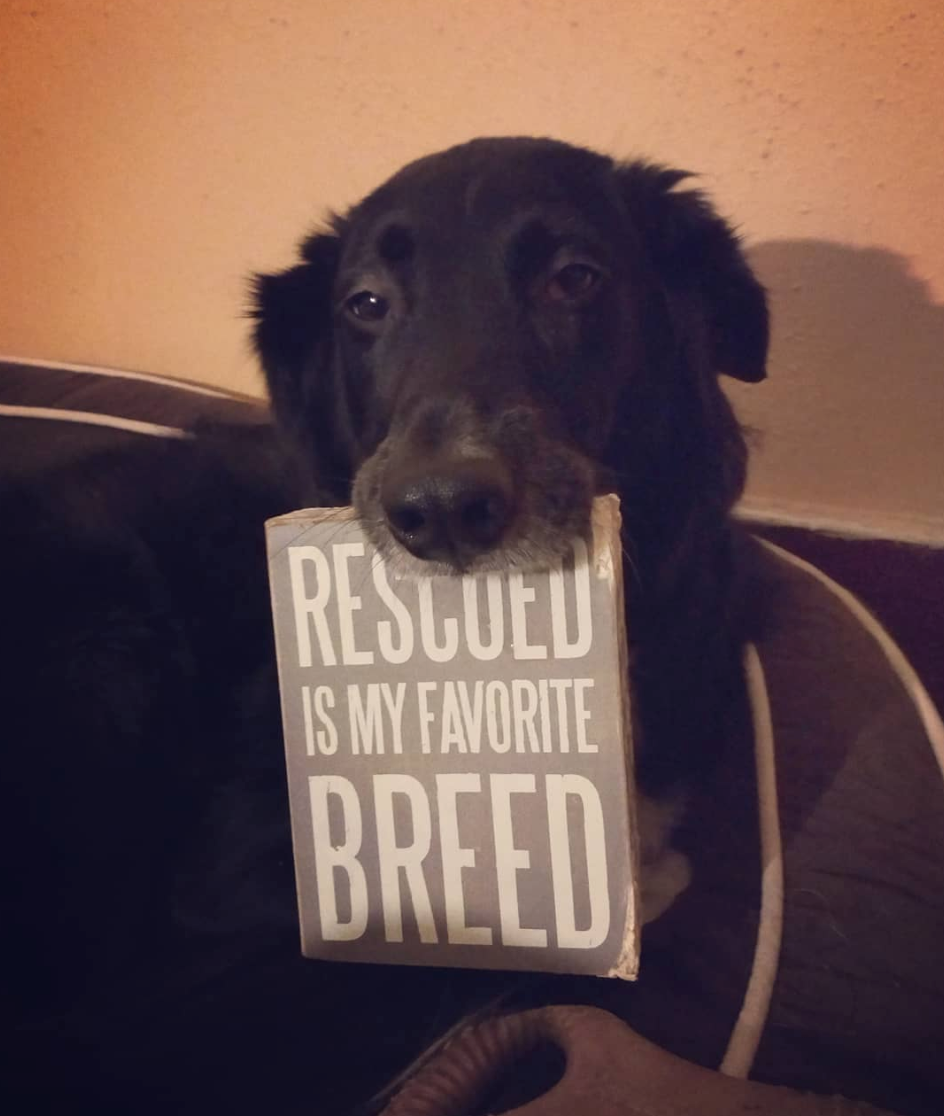 The Story of Us: Herby & Michele
Freezing temperatures calls for warm stories and what's more heartwarming than a tale of a human and her fur baby?
During the holidays, we announced the release of our submission form for The Story of Us blog series. It calls for interested dog owners to submit the story of how their dogs found a forever home. So many submissions flooded in so fast that we're still trying to get through all of them!
Our first story shared comes from Kentucky from Michele H. who has much to share about her doggo named Herby. An addition to the family about 5 years ago, Herby came to Michele via volunteer transport from Minnesota.
Michele added, "With the coldest year on record, Herby was a trooper!" What a good doggo.
Herby is a Border Collie Mix who is a sweet as can be, and based on Michele's thorough observations of the new fur baby, he likes to carry things. All. The. Time. We thought this may have ben an exaggeration since dogs are silly and like to carry things generally, but there's an Instagram profile dedicated to this adorable doggo carrying things in his mouth. Hilarious!
"He waits by the door and takes my shoe the very second it is off my foot," Michele shared. Even more hilarious is the bio to Herby's Instagram profile reads, "Herby carries things. That is what he does. Meanwhile I am always looking for my other shoe…"
"He doesn't damage the items he carries he just likes to have them in his mouth. He often circles my dining table like a shark investigating what thing he might find interesting. This is where I deposit my stuff when I come in the door. Shopping bags, groceries mail, beverage containers. Anything I carry in. He finds things I thought I'd lost. I call his bed Herby's Lost and Found."
Herby is known to relish in attention he receives. On top of that, he loves kids and scopes out free hands that could possibly pet him. 10/10 would offer a petting hand to Herby!
Want to submit you and your doggo's story to be featured? Check out this form and you might see your favorite furbaby on our site!
Share this post