The Best Dog Harness For Walks At Night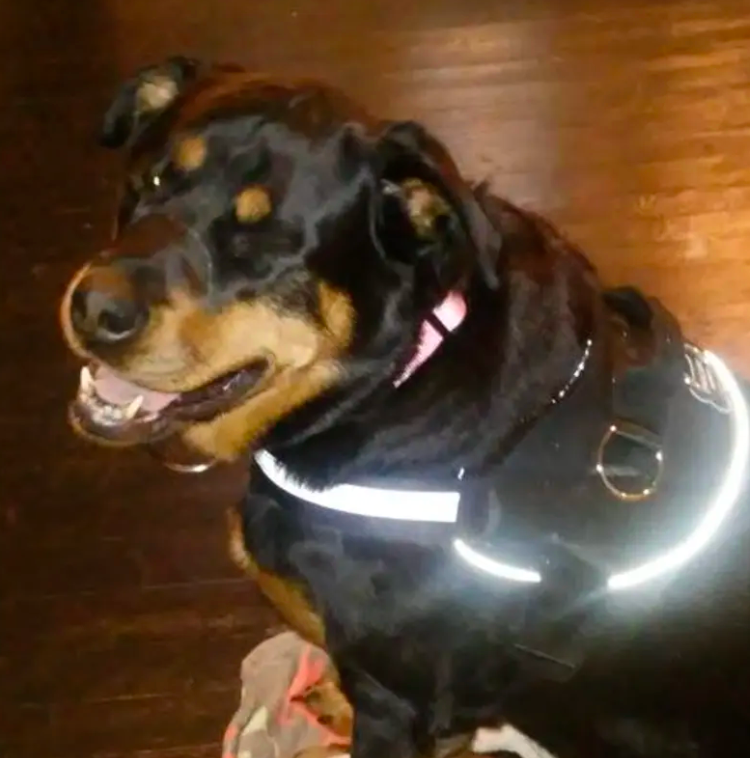 Does your walking schedule include a nighttime walk? 
During the summer months especially, taking a walk at night is better for your dog's paws. Walking at night, your dog dodges hot streets and sidewalks, but walking at night also means it's harder to see you and your dog.
One perk of Joyride Harnesses that's not talked about enough is that these harnesses are perfect for nighttime visibility. Why?
When designing the Joyride Harness, we started with comfort and security and then moved on to safety. That's where we added reflective straps and reflective stitching so that cars and people passing by can see your dog better.
What are the other benefits of this harness?
The harness is made from durable, quality materials

Making it machine-wash safe!

There's no pressure around the dog's neck, minimizing the risks of tracheal collapse

Secure buckle

Better control of pullers (no-pull dog harness)

Works great with 2-in-1 Leash & Seatbelt Combo for car rides

Three rings for different leash and seatbelt attachment points

Can still be worn with a dog collar

Lightweight but with plenty of padding

Breathable mesh for long walks
What are dog owners saying about
Joyride Harness
and nighttime walks with their dog? Take a look at these customer-submitted reviews.
⭐️⭐️⭐️⭐️⭐️ Best Harness Ever
"Easy to put on and take off, light weight but sturdy for my little pitty, reflectors work great at night, and not to mention it's STYLISH!" - Emmett T.
⭐️⭐️⭐️⭐️⭐️ Great!
"My 2nd Joyride Harness…after my Sheltie puppy grew out of the 1st! Feels secure and well-made for sure. Love the leash too…it has a night-headlight reflective strip for safety and a seat belt clip for car rides to the park!" - Alex P.
⭐️⭐️⭐️⭐️⭐️ Star Pink Harness For Harley
"Amazing, it's safer than other harnesses I've had and colors are amazing, the material is very resistant and reflective material incorporated so can be used day and night." - Ogden M.
⭐️⭐️⭐️⭐️⭐️ Perfect Harness For Gabby and Sam
"Finally found the perfect harness for Gabby and Sam, they both have two of these harnesses plus the lights so we can find them easily in our fenced yard at night or walking. Thank you for these 10-plus harnesses. Quality plus!"
This dog harness is perfect for all sorts of dogs: rescue dogs, agility dogs, guide dogs, watchdogs, dogs that might run after a squirrel, and you need a handle to hold them back. The design of the dog harness relies on a proper fit or barely snug fit to ensure the dog's comfort and restrict them from making a great escape.
For more doggie photos and pup-related fun, follow us on Instagram at
@joyrideharness
. And for a more detailed blog post about finding the best size dog harness for your pup, check out this
blog post
!
Share this post