The Best Dog Halloween Costume Ideas For 2021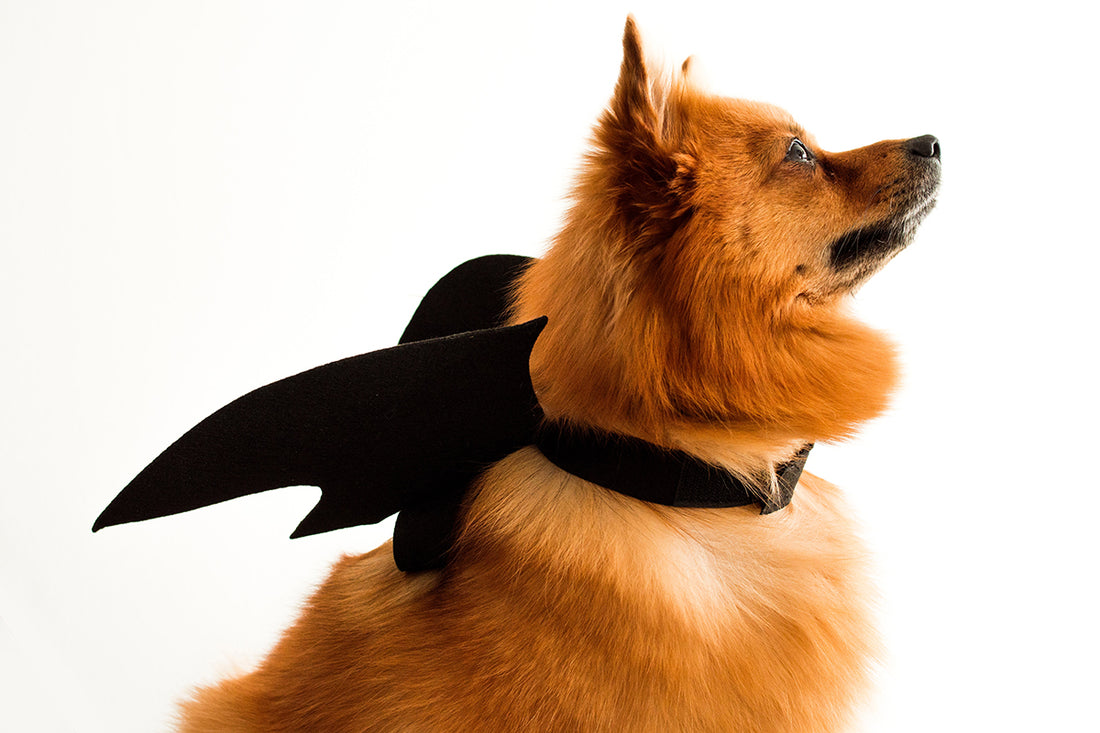 Let's try Halloween again, shall we? 
Last year, Halloween didn't get much action with the coronavirus pandemic closing stores and limiting everyone's ability to trick or treat. This year, Halloween might not be much different but as gears grind to work back to normalcy, that's not stopping anyone from having a good time.
How can you keep the spirit of Halloween alive without trick or treating? On top of that, with Halloween being on a Sunday this year, Halloween might be best spent relaxing at home or in the comfort of your backyard. How can we all make do with these circumstances?
We'll tell you: Dress up!
You'll eventually figure out what you want to be for Halloween, but don't leave out the family dog! What costume ideas do you have to work with this year?
Allow us to share some of our favorite ideas for your consideration. 
Maybe you'll find the perfect one for your pooch.
Grogu (aka Baby Yoda) - The Mandalorian
What makes this a great costume for 2021? The Mandalorian was one of the most-watched shows during quarantine, and while the Mandalorian is about a bounty hunter, hearts were stolen by Grogu, known best to the internet as Baby Yoda. 
Dress your pup up as Grogu for giggles and keep them away from frogs at all costs.
Zero - The Nightmare Before Christmas
You can never go wrong with The Nightmare Before Christmas. This animated classic features the ghost of a dog (named Zero) who ends up fulfilling a very Rudolph the Red-Nosed Reindeer-type story in the feature film.
Right now, Party City has costumes for the whole film so you can get the family involved including your family dog. Get together, take photos, and when the holiday season rolls around, you'll have Christmas photos, too!
The Puppy Latte 
The ruffles crack us up! This is the perfect costume for the smaller pups and puppies, but don't let that stop you from going for a venti with the big fur babies. 
We think this is a great homage to all the caffeine had in 2020 to keep us awake for work at home.
The Traditional Pumpkin Costume
More of a minimal dresser upper for your pupper? The Jack-o-lantern smile is one that never fails. If there's time to spare and it's an option for you and your family, take your fur baby out to the pumpkin patch to have a ball.
BOO! Did we scare you? This spider got us, too.
We saved this costume for last because it is literally a scream. If you're on Facebook or TikTok, you might've seen a number of these pups scurrying around, going viral in the terrifying spider costume they bring to life. 
You have to see this for yourself! Try not to jump out of our chair. Remember, it's only a video.
This is just a sampling of tips and informational posts we offer at Joyride Harness. You can find more content including tips and tricks and how-tos for caring for your dog on our blog in this section.
Share this post