The Ark Inc. Animal Shelter Dogs Walk In New Joyride Harnesses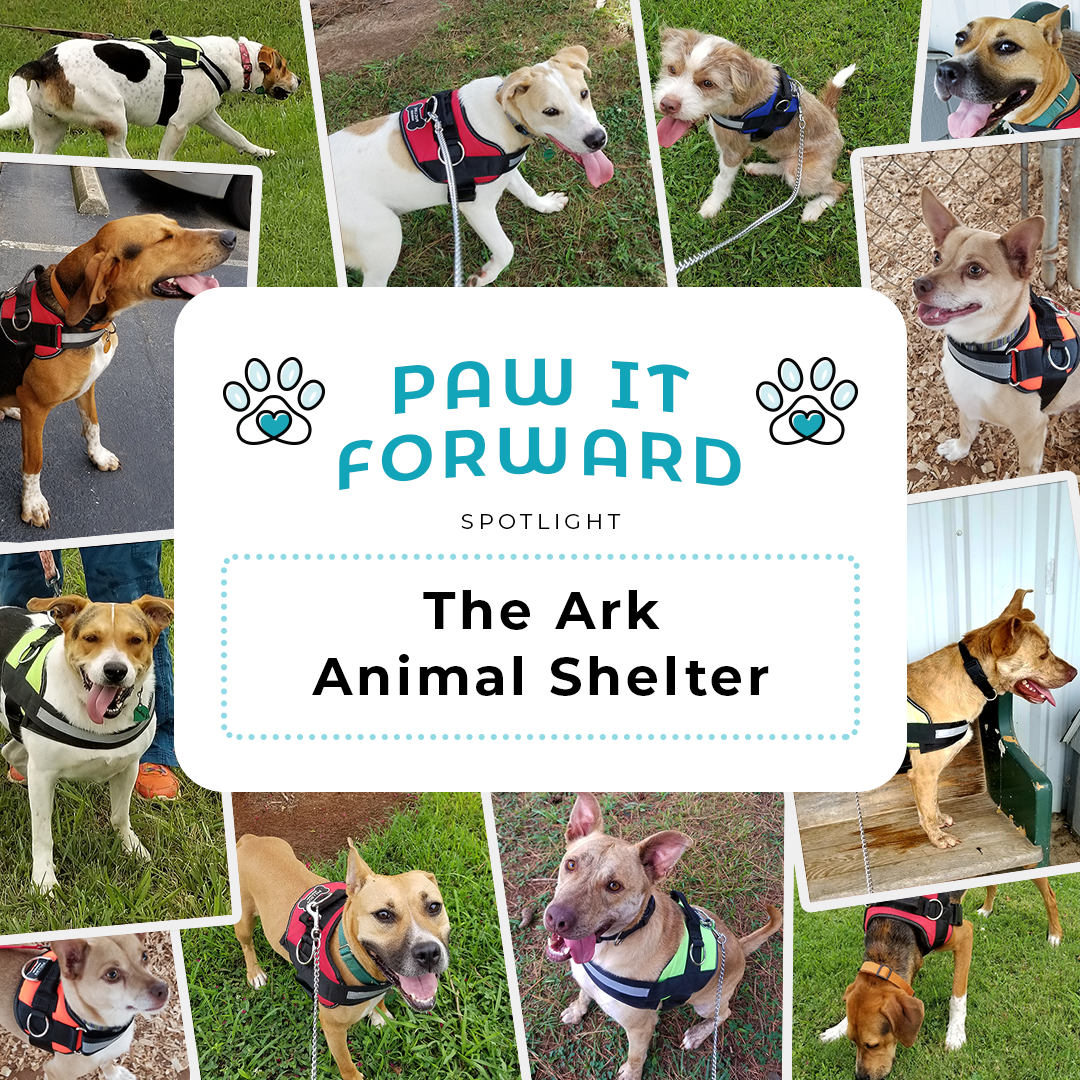 In 2019, we did a soft launch of the Paw It Forward Initiative which is geared towards supporting shelters and non-profit organizations. One of the first organizations we teamed up with is known as The Ark Inc., an animal shelter based out of Huntsville, Alabama.
"Saving an animal may not change the world, but it sure changes the world for that animal!"
On March 6, 1990, Nina Beal founded The Ark as a non-profit, no kill animal shelter to respond to animals in need in their community. Since then, The Ark has worked with their city for rescue and rehabilitation to improve the living quality of homeless animals in their area. Their mission statement is simple and everything we look for in organizations:
To rescue and provide homes to as many in-need animals as we are capable of
To provide veterinary care for each animal, including spaying/neutering before adoption
To maintain a no kill policy except for reasons of mercy or dangerous temperament
To promote humane treatment of animals through a humane education program
(via http://www.arkinc.org)
In addition to the services they provide animals in need, they also help educate their community on the best practices for shelters in hopes that similar efforts will be widespread. 
The most touching thing about The Ark is that they are 100% volunteer run. We were contacted by a volunteer from their shelter who expressed the need for better walking accessories for the dogs at their shelter. The dogs range from itty bitties to the larger breeds that may call for more quality products for walking. 
We happily donated a range of sizes and colors of harnesses to The Ark as our way of pawing it forward. Just take a look at these happy doggos!
Want to learn more about The Ark and how you can help? Their website has all the information you need for Donations, Adoptions, and more! Visit http://www.arkinc.org to get started.
Share this post