Service Dog Takes The Stage as Toto in High School Production of 'The Wizard of Oz'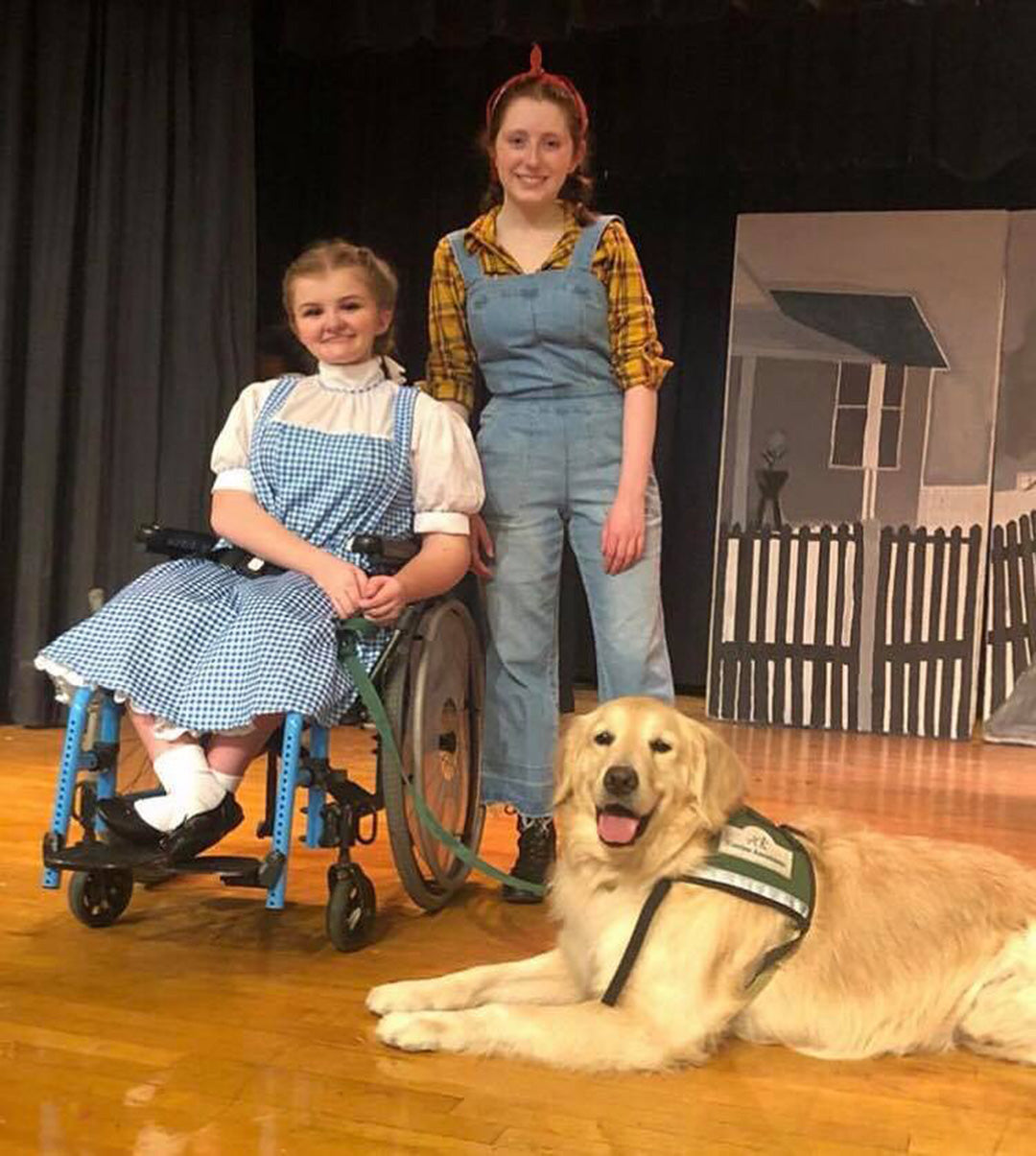 Click your heels three times and transport yourself to an idyllic setting. One where dogs take the center stage. This story takes us to New Jersey where we're introduced to a 17-year-old girl and her service dog.
It may not be Kansas, but Hasbrouck Heights High School cast Erin Bischoff as Dorothy, and Toto? He's played by Erin's service dog known to their community as Gauge. The 6-year-old Golden Retriever has been on Erin's side for 4 years as Erin has osteogenesis imperfecta, or brittle bone disease, which requires her to use a wheelchair.
In an interview with People Magazine, Erin shared, "We are definitely a team. We help each other. We're partners to put it simply. He is a mobility dog, so he does physical tasks like retrieving items, opening doors, pulling my chair, crowd control (he blocks people from bumping me)."
Being part of the theatre performances, Erin was typically joined by Gauge but never before had she performed with Gauge as a fellow actor. She expressed her shock when seeing she was cast as the star of The Wizard of Oz with Gauge cast as Toto.
Already loved by the entire student body and the school community, Gauge and Erin wowed audiences together as they performed the beloved classic. Gauge required some training as this new adventure called for stage cues, and while there were some incorrect actions taken on stage during the performance, the audience soaked up every bit and loved the light-heartedness of his presence.
Erin and Gauge continue their part in the community by speaking at schools to cover topics such as service animal etiquette and disability acceptance. The two clearly make the perfect pair and we look forward to seeing them launch their careers! Perhaps we'll see them on Broadway next.
You can follow Erin and Gauge's adventures on Instagram here.
Share this post